Pixelmator 1.2 Draftsman Released
Posted May 12, 2008 at 10:50am by iClarified · 3395 views
The Pixelmator Team today released Pixelmator 1.2 Draftsman, a second significant update to the GPU-powered image editing tool, furnishing users with everything they need to create, edit, and enhance still images. Available today as a free software update, Pixelmator 1.2 Draftsman features rulers, guides, grid, snap, color balance, auto enhance, curves, and polygonal lasso tools and much more.
"Pixelmator opened the door for all users to explore their imaginative side through image creation, editing, and enhancement," said Saulius Dailide of the Pixelmator Team. "Now with powerful, but easy-to-use rulers, guides, curves, auto enhance, color balance, and polygonal lasso tools, Pixelmator provides users with an even wider range of creative opportunities."
Pixelmator 1.2 introduces a powerful rulers tool, which is helpful for the exact positioning of images or elements. Additionally, users can adjust the rulers origin to measure from a specific point on an image and change the units of measurement to pixels, inches, centimeters, millimeters, points, picas, or percent. Guides appear as nonprinting lines that float over the image, which users can add, move, remove, and lock. They can also utilize the grid to lay out elements symmetrically and the snap feature to position selection edges precisely.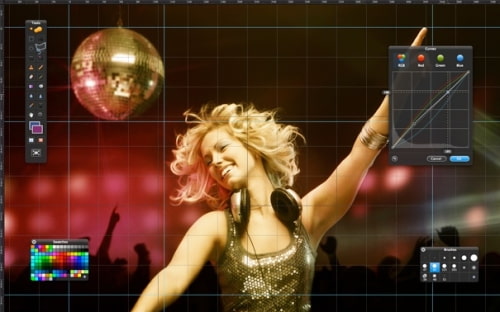 Powerful, yet user-friendly new adjustment options in Pixelmator 1.2 include a sophisticated curves tool for adjusting the entire tonal range or making precise adjustments to individual color channels in an image and a new color balance tool essential for controlling the overall color mixture in an image for color correction work. Pixelmator 1.2 also furnishes users with a new auto enhance tool, which can dramatically improve less-than-perfect images with one click, and a new polygonal lasso tool, useful for drawing straight-edged segments of a selection border.
In addition to a free transform tool, Pixelmator 1.2 Draftsman features new and updated help documentation, enhanced Automator actions and transform tools, minor user interface and compatibility improvements, as well as bug fixes.
Pixelmator 1.2 is a free update to current Pixelmator customers.
Read More