Apple is still the top smartphone OEM in US, according to recent June comScore report.

Apple was at the top of the list with 39.9% market share, up from 39.0% in March, showing a .9 jump. Samsung on the other hand saw a 2 point jump -- going from 21.7% to 23.7%. HTC, Motorola and LG all saw declines.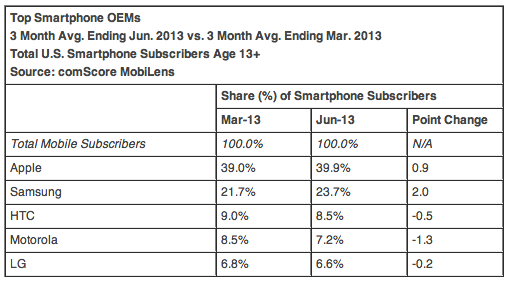 However, iOS is still behind Android for OS marketshare, just like the report earlier today indicated. iOS took some marketshare from BlackBerry and Symbian OS's jumping to 39/9% Android remained the same at 52%.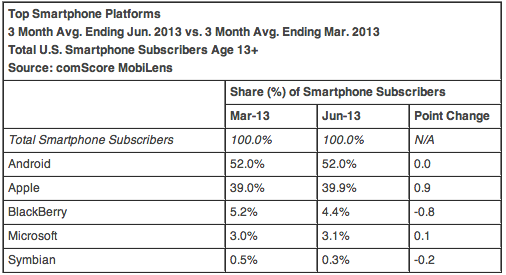 comScore is a global leader in digital measurement and analytics, delivering insights on web, mobile and TV consumer behavior that enable clients to maximize the value of their digital investments.

Note that this report is based on US mobile subscribers rather than sales or shipments.

Read More