Auki 1.2, an updated version of the quick reply/compose tweak from Bensge and Surenix, has been released in Cydia.

auki is the best way to experience quick reply on your iPhone and iPod touch with meticulous design choices with what really matters most to the user. auki doesn't stop at just quick reply, it also delivers above and beyond key features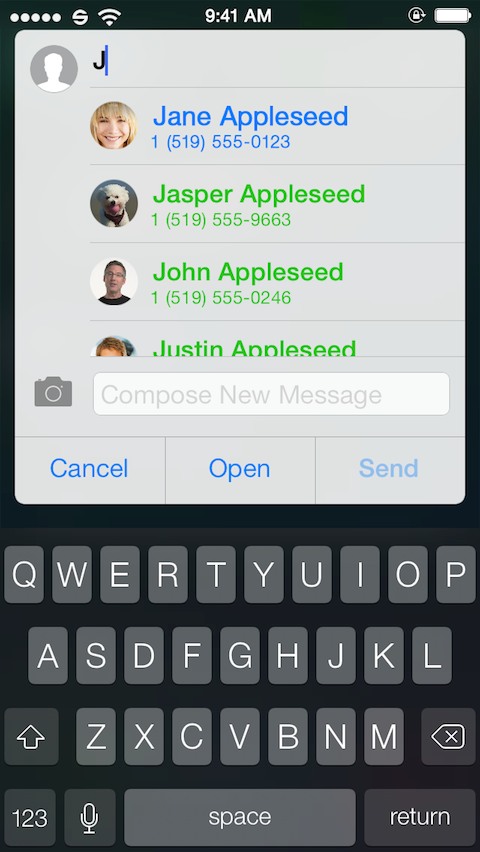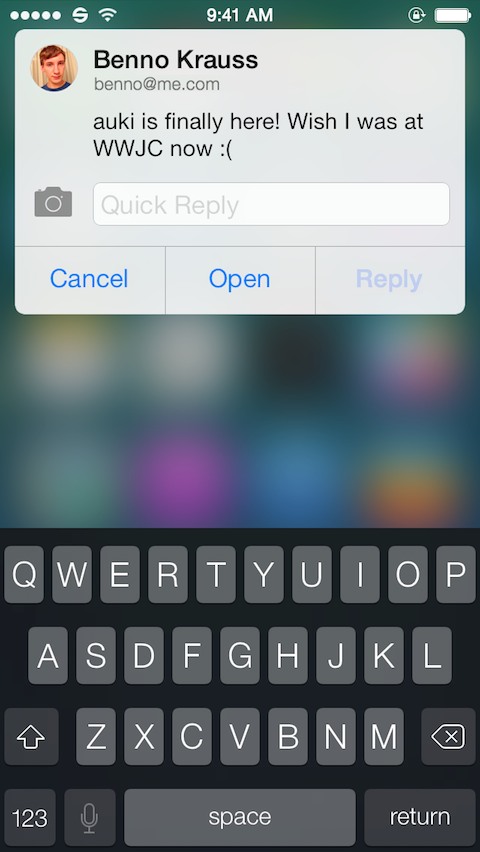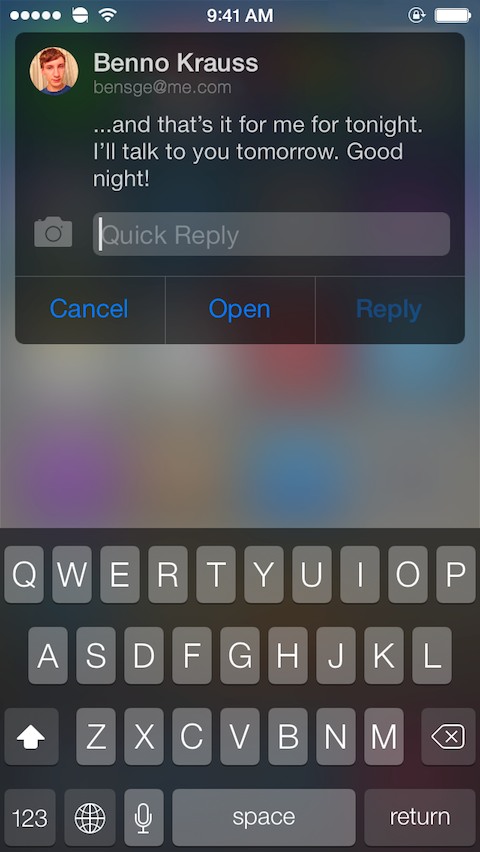 Features:
● Quick compose
● Quick reply
● Silent mode
● Stealth mode
● Dark mode (with scheduling)
● Smart iMessage/SMS detection
● Mark message as read
● Force send as SMS
● Custom Activator
● Compose FlipSwitch toggle
● Video, Image/GIF support
● Landscape mode
● Group messages
● Message carryover
● Contact pictures
● Native look/integration
● And much, much more!

Quick Compose:
auki is designed to enhance the way we compose messages without cluttering Notification Center with extra buttons/tappable fields and to access it from all Notification Center tabs. With deep thoughts, we found the best way to activate quick compose—swipe down gesture. With quick compose, users have the ability to quickly search for single or multiple contacts (for group messaging) and the ability to upload media with your messages. It's so simple, you can do it all from the lock screen in seconds.

Quick Reply:
Before auki, we would get pulled out of an app into Messages app to answer a message. By the time we finish replying to that message, we would forget what we were doing. Now with auki, users have the ability to quickly tap the newly added "Reply" button to quickly reply. With the help of smart SMS/iMessage detection, you will not get charged for standard SMS rates from outside your country. From the quick reply view, you get to see your contact picture, what email or number he/she sent the message from, upload media with your quick reply and away to go.

Silent Mode:
Do you have an ex-boyfriend/girlfriend, husband, wife, friend or even a group conversation that you just want to ignore and not have to deal with? Just swipe left on the the conversation cell you want, tap Silent, and you will not hear from them until you unsilent them. When you activate Silent mode, the conversation will not play alert sounds, notification banners or vibrate your phone. This also puts you in Stealth mode so your read receipts and type indicator will be disabled for all your Silent contacts.

Dark Mode:
With dark mode, you have the power to schedule auki to whenever you want, for example, when the sun sets so it can automatically change. This way, your eyes can feel relaxed at night when you compose a message to your family or friends or even quick reply to a good night message. If you want to use dark mode full time to compliment your space grey iPhone 5s or iPod touch, you can do that as well with just a single tap in the preference panel—it's that easy. Just set it, forget it and compose and reply with style.




What's New In This Version:
● New dark mode (with scheduling)!
● New long hold on Cancel button to mark as read
● New long hold on Reply button to reply as SMS
● Support motion/parallax
● Fixed high CPU usage bug (thanks Beta382 for providing us with a crash log)
● Fixed failed picture messaging sending/delivering issue
● Fixed crash on iOS ● Fixed keyboard bug
● Fixed crash in attachment view
● Fixed odd resizing contact picture issues
● Application/games/video will pause when replying with auki
● Compatibility with Coono
● Improved Spanish translation
● Added FlipSwitch toggle to activate compose
● Added hardware keyboard support
● Added language support for Czech, Danish, Greek, Hebrew, Slovakian, Turkish and Vietnamese (thanks to all our translators!)

You can purchase Auki 1.2 from the Cydia Store for $3.99.