iPod Docking Stations on Airplanes
Posted May 15, 2008 at 2:43pm by iClarified · 13662 views
Air New Zealand will equip eighteen of its airliners with in-flight entertainment rigs allowing iPod users to play their video on seatback screens, listen to audio through the aircraft system, and control their device via the plane's interface.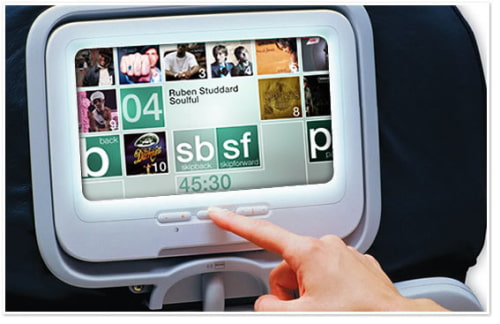 Flight International reports that the Panasonic X Series in-flight entertainment system, which was tested last October, will be fitted to 13 Airbus A320s and five Boeing 767s operated by the Kiwi carrier "in the near term".
The Register
reports that the X Series kit is capable of offering broadband internet connection, VoIP, secure payments and indeed pretty much anything you might expect from a computer/media centre, depending on the options selected by the airline. And of course there is the iPod hookup - under which, according to Panasonic, "your aircraft becomes an authorized Apple accessory".
Panasonic's X Series in-flight entertainment systems allow airline passengers to be in-touch, informed and entertained from their seat. The X Series, lighter than the earlier generation system and consumes less power with more functionality, features award winning customizable solutions including interactive audio, video, games, learning programs, and other content options. eFX, part of the X Series portfolio, is
a fully digital in-flight entertainment system optimized for the single aisle IFE market.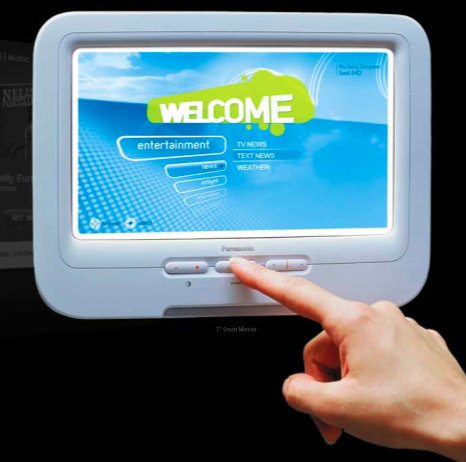 "The Panasonic X Series meets our needs because of its capability and reliability. It was also important that the system we selected had the ability to evolve beyond our immediate requirements to ensure we can continue to offer our customers a unique travel experience in years to come," says Air New Zealand group general manager international airline Ed Sims.
Read More