RiftVault Securely Stores Your Information
Posted June 2, 2008 at 5:15pm by iClarified · 3720 views
RiftVault uses 256-bit AES encryption to keep credit card numbers secure, documents safe, and secrets confidential. Designed exclusively for Mac OS X Leopard, RiftVault securely stores everything on your Mac that you didn't think you needed to encrypt - all in one, convenient place.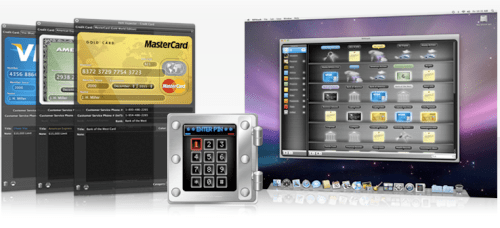 Here's a secret. Passwords, web logins, frequent flyer numbers, credit card numbers, insurance policy numbers, and bank account information. What do you do with all of these? In all actuality, you probably have them written down someplace – anyone could find them if they just looked hard enough. But what if you could keep them encrypted on your Mac? Store all of your top-secret information in RiftVault, the personal safe that keeps everything you put inside safe from the most prying of eyes. For everything else – your financial spreadsheets and confidential documents, just drag and drop them in.
Currently RiftVault is offering a public beta for those interested. The software is expected to be released for $49; but has a pre-order discount of 33 percent, reducing the price to $33 for a limited time.
Read More