Next Generation BBC iPlayer Launches
Posted June 26, 2008 at 12:33pm by iClarified · 4511 views
The BBC today unveils a new-look BBC iPlayer which fully integrates radio and TV in one interface, as the service records over 100 million requests to view programmes in the six months since its launch.
The new-look service, which launches in beta tomorrow, will 'dual run' alongside the existing iPlayer for the next few weeks.
Erik Huggers, the BBC's Group Controller for Future Media and Technology, says: "The next generation of BBC iPlayer allows UK licence fee payers to catch up on their favourite BBC TV and radio programmes in one place – a completely unique on-demand service.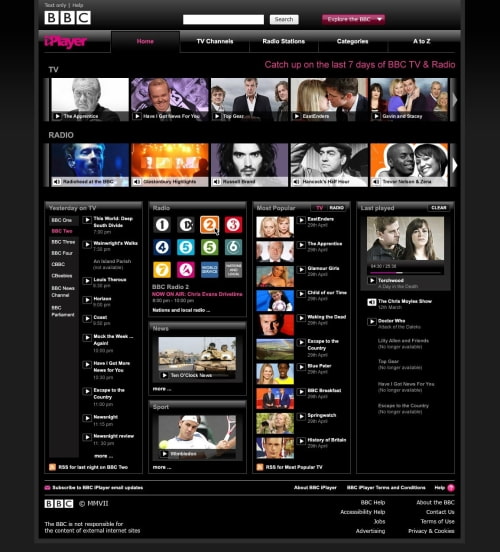 "Audiences are now able to experience the full range of BBC content – some 250 TV programmes currently available each week as well as all the BBC radio networks – in a new and more accessible way, and all for free.
"On-demand radio from the BBC has been a phenomenal success since it was first launched in 2002, with around 600 million hours listened to via streaming or the 'listen again' function.
"The full integration with iPlayer is a natural evolution for the audio service and an exciting step for audiences."
Audiences can choose to either listen again to BBC Radio from the last seven days with even better sound quality, or listen live – while the option of a pop-out player allows users to continue listening as they browse other web pages.
'Listen again' users can now also rewind and fast forward in the same way that they can for TV programmes.
The new-look BBC iPlayer offers a more rewarding user experience, allowing smoother and easier navigation between TV and radio programmes, while features such as 'Last Played' – which allows users to resume watching programmes at the point they have left off – mark the beginning of a shift towards personalisation.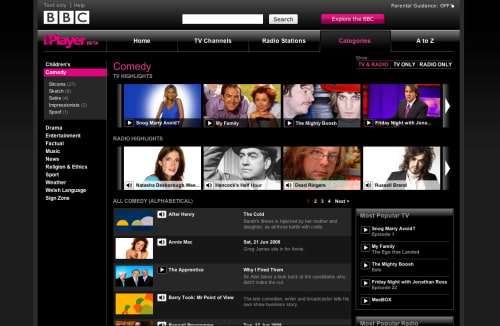 Other key enhancements include combined TV and radio categories such as comedy and drama, a larger playback screen to watch TV programmes and a TV schedule that allows users to plan their viewing over the coming days.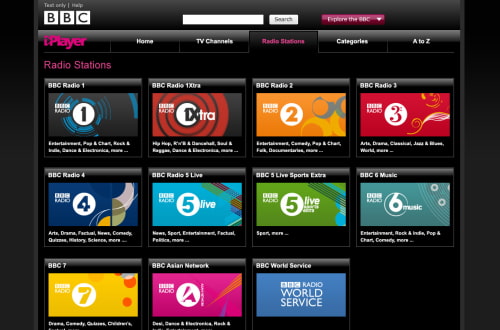 These will sit alongside the existing 'More Like This' function, which recommends other programmes users might like.
There have been over 100 million requests to view programmes since BBC iPlayer launched. In May alone, there were 21.8 million requests to view, some 700,000 per day on average.
The new-look BBC iPlayer will be available on other platforms for TV catch-up, including the Apple iPhone and iPod touch, and the Nintendo Wii.
Audio on demand and live streaming will become available in due course.
Read More