How to Install an iPhone Application Using Mobile AppStore
Posted July 12, 2008 at 9:03pm by iClarified · 123107 views
These are instructions on how to install an iPhone application using Mobile AppStore. This example will show you how to install the Facebook directly from your iPhone without using iTunes.
You must be on the iPhone 2.0 firmware to continue.
Step One
Press to launch
App Store
from your Springboard.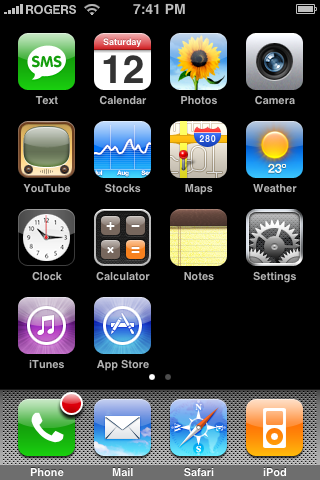 Step Two
You will be presented with featured iPhone applications you can download and install.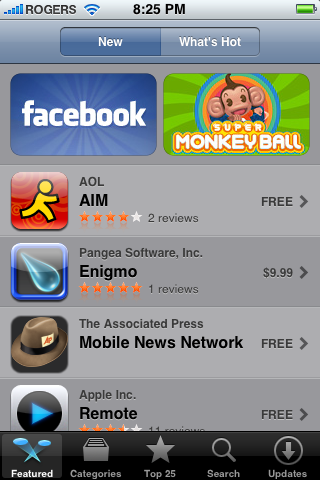 Step Three
Notice the tabs along the bottom of the window. You can use these tabs to locate applications of your choice.
Press the
Categories
tab to browse applications by their respective category.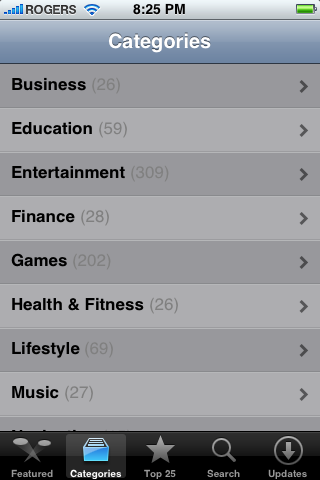 Press the
Top 25
tab to view the top 25 applications either Paid or Free.
Press the
Search
tab to search for the application of your choice.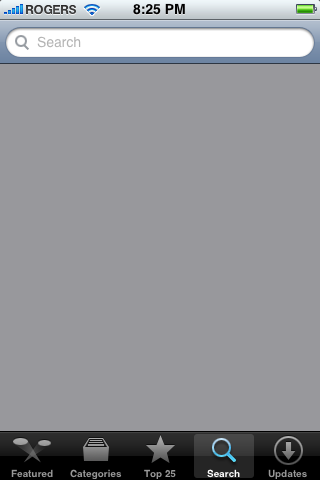 Press the
Update
button search for updates to your currently installed applications.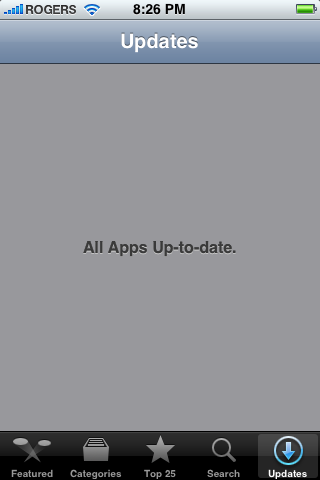 Step Four
Lets use the
Search
tab to locate the Facebook application. Enter
Facebook
into the search field.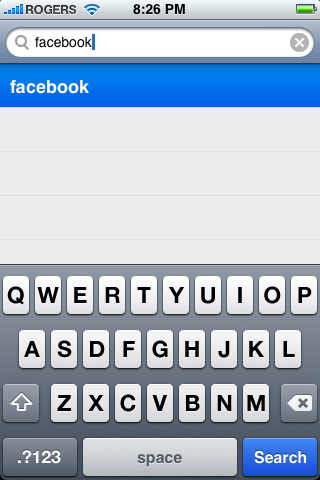 Then press to select the application name from the list of results.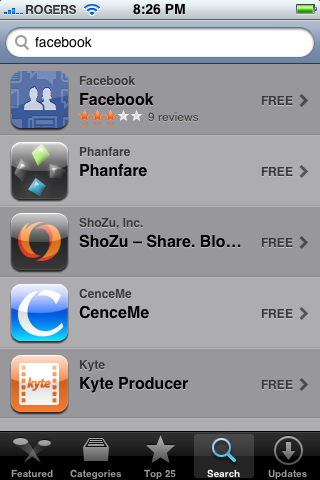 Step Five
You will be presented with a description of the application and a screenshot.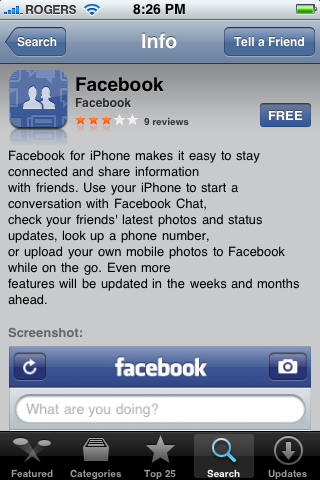 Scroll down to view more information and click the
Reviews
button to see what others think of this application.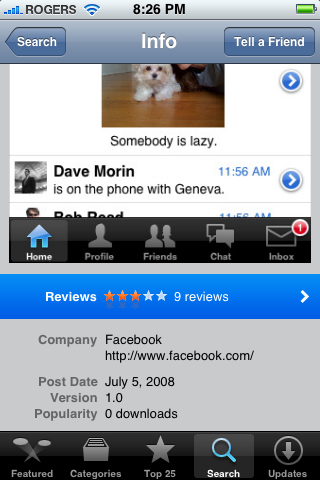 Press the
Info
button at the top left to return to the description.
Step Six
Press the
FREE
button to obtain this application.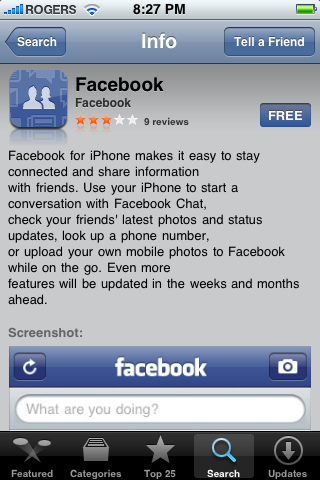 Notice the button now changes to a green
INSTALL
button. Press this button to install the application.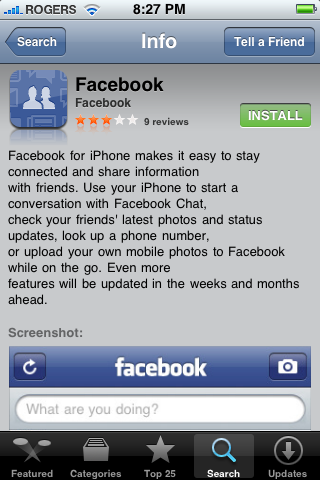 Step Seven
A popup will appear asking you to enter in your iTunes account password. Do this then press the large
OK
button.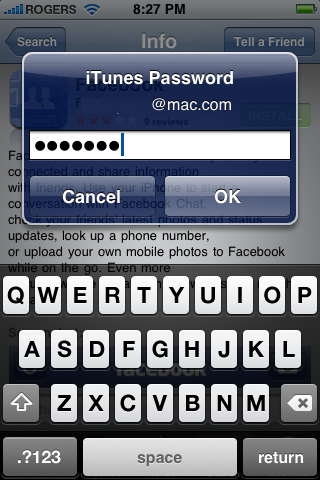 Step Eight
You will be returned to your Springboard where you will see a dimmed icon with an install status bar overlaid.
Once installation has finished successfully the icon will become active.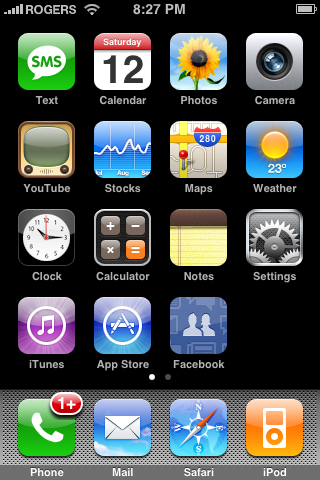 Press the Facebook icon to launch the application.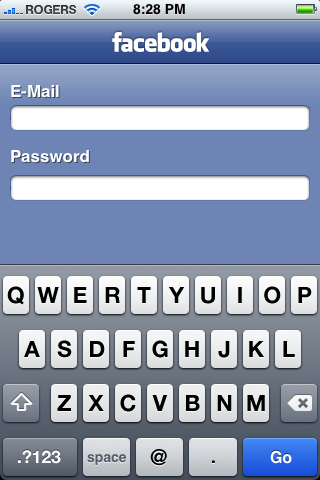 Step Nine
The next time you connect your iPhone to iTunes it will detect that you have installed a new application. It will ask you if you want to transfer this application to iTunes. Click the
Transfer
button.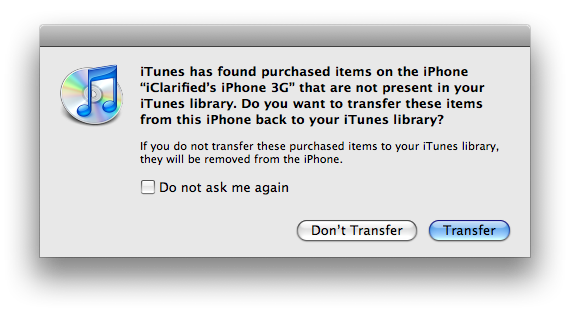 Step Ten
Apple will now ask if you want to transfer them diagnostic information. Click the
Don't Send
or
Send to Apple
button.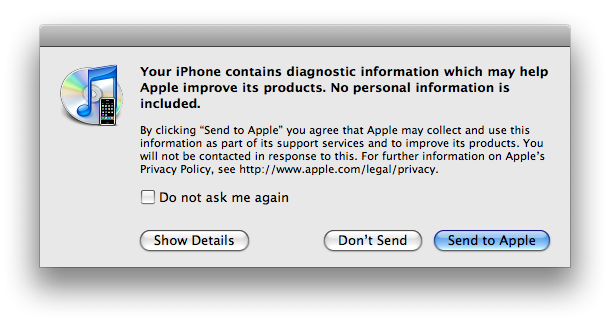 Step Eleven
Your iPhone will then sync to iTunes. If you select
Applications
from the menu list on the left you can now see that your application (Facebook) is synced.