Apple is Working on a Way to Combine Apple IDs
Posted September 16, 2011 at 3:29pm by iClarified · 11790 views
Apple is working on a way to combine multiple Apple IDs according to representation for CEO Tim Cook, reports MacRumors.
Developers who use more than one Apple ID are running into a major problem with iOS 5. If you turn on Automatic Downloads with your Apple ID, you cannot auto-download or download past purchases with a different Apple ID for 90 days.
MacRumors reader Robert emailed Apple CEO Tim Cook about the issue, and quickly received a phone call from an Apple executive relations employee. She had spoken to the team responsible for Apple IDs and acknowledged that they understood the issue and that more people would run into the problem with iCloud. She also repeated that there is no way yet to combine accounts but revealed they are working on it. In the meantime, she recommended picking a single account to plan on keeping indefinitely and to make all future purchases on that account.
Hopefully, Apple is able to resolve this issue before iOS 5 launches.
Read More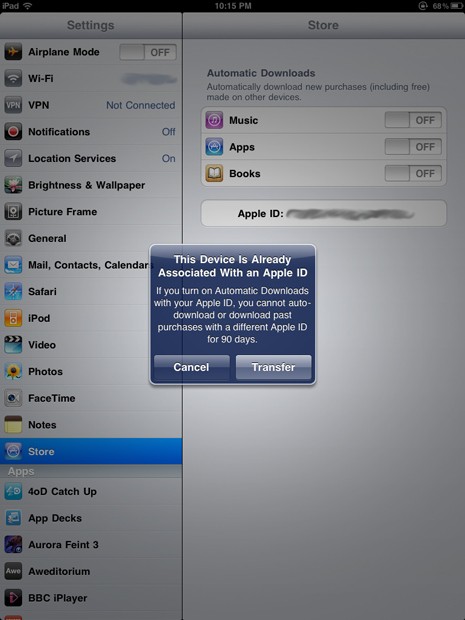 [
via TUAW
]