DDH Software Launches HanDBase for iPhone
Posted October 21, 2008 at 2:04pm by iClarified · 6601 views
DDH Software, Inc. announces today the launch of HanDBase for iPhone. It is available now through iTunes in the Apple App Store.
HanDBase, a longtime favorite on all other major smartphone platforms, has been modified to fit the unique characteristics of the iPhone platform. Finger-friendly navigation enables users to easily move between fields and records by swiping left or right on the screen. Also unique to this version is the ability to email records and integration of the popular HanDBase Gallery, an online repository of over 2000 database designs that can be installed right from the device.
The company aimed to offer a full-featured version of HanDBase that does not require their full-featured desktop component, which could not (for technical reasons) be bundled on the App Store. Desktop versions for both Windows and Mac users are available at DDHSoftware.com, but the mobile version comes with a feature called "Desktop Connect" that enables users to access databases wirelessly through any browser. This feature lets users load and save HanDBase files to and from their desktops, import/export CSV files, and even transfer HanDBase files and sync between wirelessly connected iPhone users.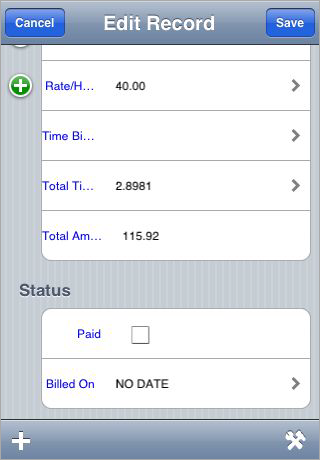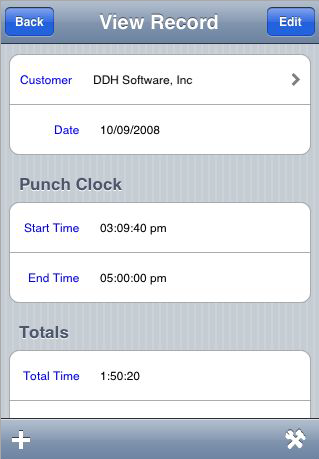 As with other versions of HanDBase, the iPhone application allows users to create and edit databases on the device and includes features long-enjoyed by users: custom views, filters, sorting, and advanced and quick searches, among others. It also comes with a strong level of security and a myriad of user interface and database design enhancements.
With data security risks such as identity theft and business intelligence loss, the security of mobile data is of utmost importance. HanDBase is once again in the lead with its tight, yet practical and easy-to-manage security measures. It employs a unique method of encrypting only the fields that users need encrypted, such that (if desired) they can open and view records without needing to decrypt the entire database. This method also affords two-way record level syncing even while the databases are encrypted.
For users who want more capabilities such as two way synchronization with their desktop computers, or the ability to import and edit databases on their desktop, DDH Software is selling separately add-on packages for Windows Desktops which include conduits, with some versions even syncing to popular third party database applications like Microsoft Access, Filemaker Pro, and more. On the Mac side, they currently offer a desktop application as well, with a synchronization conduit in development and scheduled for release later this quarter.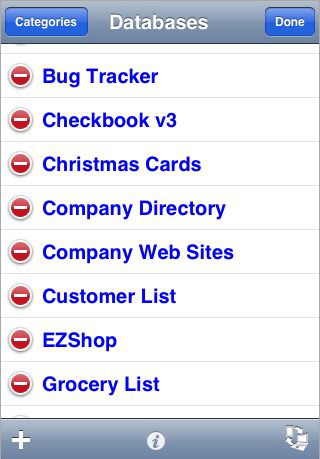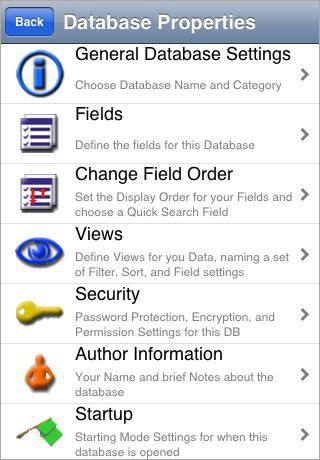 "With our years in development for PDAs and smartphones, we've been excited about the possibilities that the iPhone's fantastic interface presents to both business and personal users of HanDBase," said David Haupert, president of DDH Software. "Our new iPhone version of HanDBase continues in its tradition as the standard for mobile databases, with features deep enough for power business users yet easy enough for anybody to create and manage lists for their own needs, and leverages the finger-friendly screen and always-on connectivity that the iPhone offers."
HanDBase for iPhone is available now in the App Store for US $9.99. Optional desktop companions and packages for Windows and Mac computers available at DDHSoftware.com starting at US $9.99.
Read More