Leaked Matte iPhone Case Was Real?
Posted June 10, 2009 at 10:57am by iClarified · 16337 views
The rumors and pictures of a matte case for the iPhone 3G S may actually be real.
Prior to WWDC, information on the matte back iPhone flooded online news sources. When Apple announced the new iPhone with the same glossy back cover it was thought that those rumors were false.
Turns out they may have been real cases after all, says a MacRumors report.
The leaked matte case design was clearly marked with a new model number A1303 and FCC ID BCGA1303A. Based on the official records released yesterday, this FCC ID does correlate to the new iPhone 3G S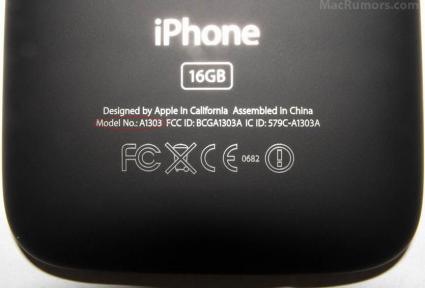 Since these model numbers and FCC IDs did not follow an obvious progression at the time its pretty unlikely that someone just guessed the right id. Perhaps at the last minute Apple decided against a design change?
Which would you have preferred??
Read More