Chipworks has posted a look inside the iPhone 6's chips and components, revealing that the A8 processor is likely fabbed by TSMC.

The die size is 8.5 mm x 10.5 mm = 89.25 mm2, as stated by Apple. Indications are that it is fabbed by TSMC, but we don't have enough images yet to be 100% sure. The first cross section of the structure shows that there are ten metals in the stack (see the third thumbnail image above). We can tell you that the contacted gate pitch is ~90 nm, which agrees with our report on the Qualcomm MDM9235, also fabbed by TSMC in their 20 nm process.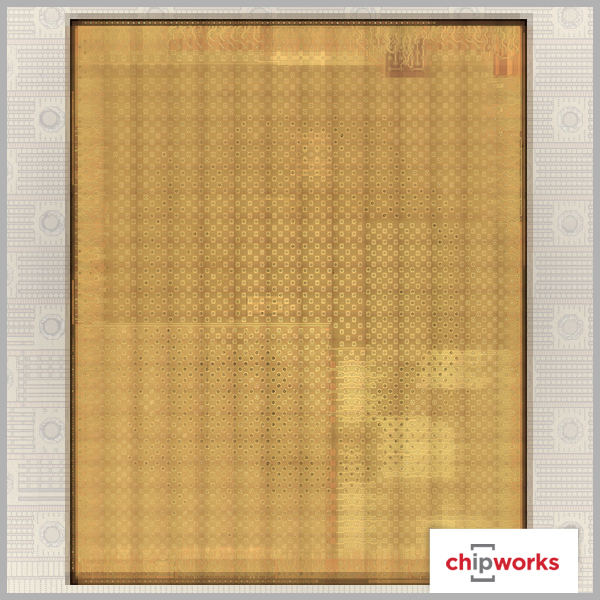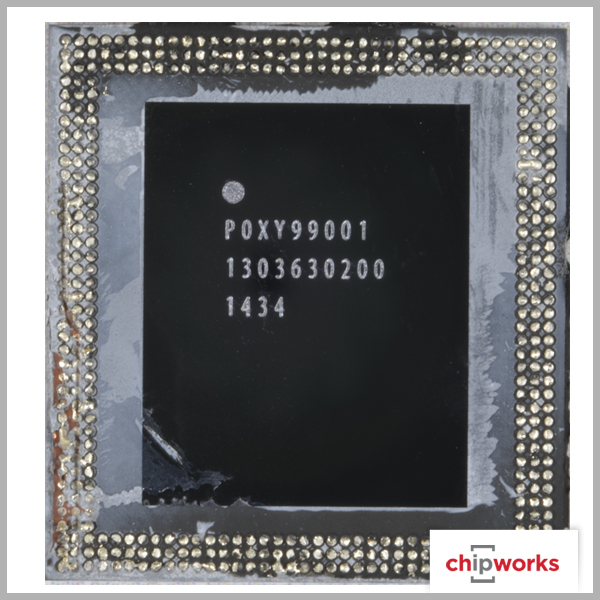 The company also confirmed that the NFC chip in the iPhone 6 is made by NXP.

Having now depotted the 65V10 device, we can positively identify the NFC controller as the PN548, a previously unannounced variant of the PN544 and PN547 devices by NXP.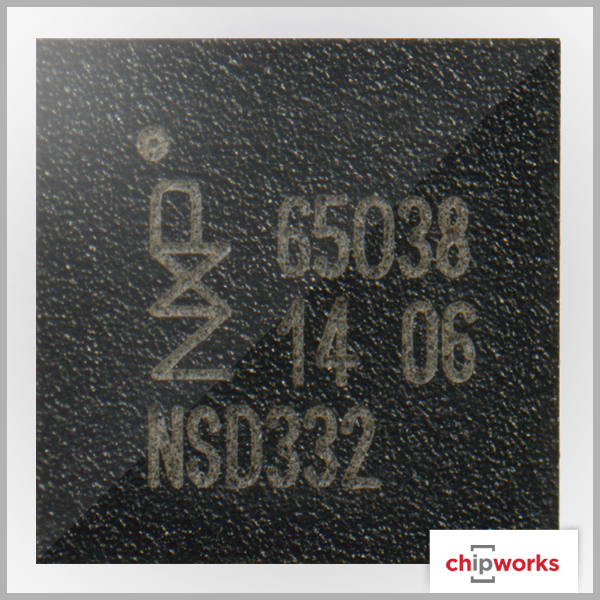 Notably, Apple has dropped the STMicroelectronics accelerometer and gyroscope for one from InvenSense.

Another upset in the iPhone 6 Plus is the accelerometer and gyroscope. Traditionally, STMicroelectronics holds this slot(s). Today, however, InvenSense drops into this socket. This new 6-axis accelerometer and gyroscope is called the MP67B. According to InvenSense's web site, this how they portray the MPU series 6-axis device interfacing with a standalone compass and the APU.



Looking at the iPhone 6's camera, Chipworks discovered that it's chip was made by Sony. They plan to release a more extensive look at the camera in the future.

The iPhone 6 Plus iSight camera chip is housed in a camera module measuring 10.6 mm x 9.3 mm x 5.6 mm thick. Fabricated by Sony, the iSight camera chip is a stacked (Exmor RS), back-illuminated CMOS image sensor (CIS) featuring 1.5 µm generation pixels (introduced for the iPhone 5s). The die size is 4.8 mm x 6.1 mm (29.3 mm2). The phase pixel pairs have all been implemented in the green channel and cover the majority of the active pixel array.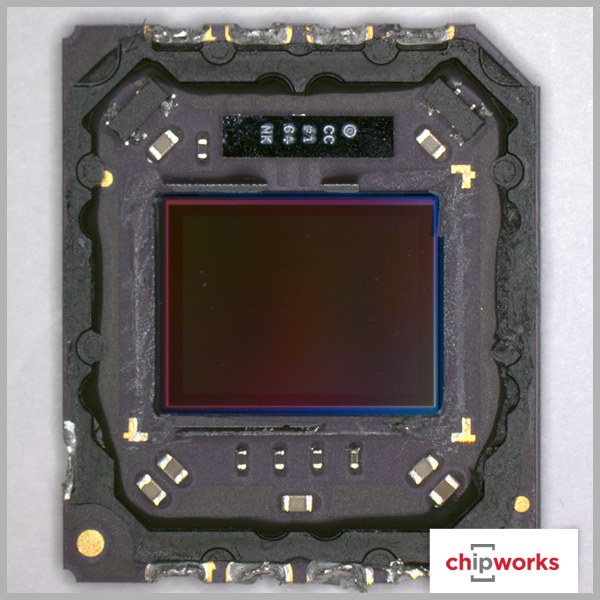 The company also examines a few of the other chips including the Texas Instruments Haptic Driver and the Envelope Tracking DC-DC regulator in the full report linked below.

You should also check out the iPhone 6 teardown and iPhone 6 Plus teardown.

Read More