Apple is Building a Self-Driving Car, Says Reuters
Posted February 14, 2015 at 5:37pm by iClarified · 21924 views
Contrary to an
earlier report
from the WSJ, Reuters is now reporting that Apple is working on a self-driving electric car. The WSJ had previously indicated that "a self-driving car is not part of Apple's current plan."
Technology giant Apple is learning how to make a self-driving electric car and is talking to experts at carmakers and automotive suppliers, an automotive source familiar with the talks said on Saturday.
Apple is exploring how to make an entire vehicle, not just software or individual components. "They don't appear to want a lot of help from carmakers", said a source. However, the company is gathering advice on parts and production methods. Sources say Apple is not interested in combustion engine technology or conventional manufacturing methods.
Apple CEO Tim Cook reportedly approved the car project nearly a year ago and assigned VP Steve Zadesky to lead the group. Zadesky was given the go ahead to create a 1,000 person team that is said to work at a private location a few miles from Apple's corporate headquarters in Cupertino.
The project is codenamed 'Titan'. Please follow iClarified on
Twitter
,
Facebook
, or
RSS
for updates.
Read More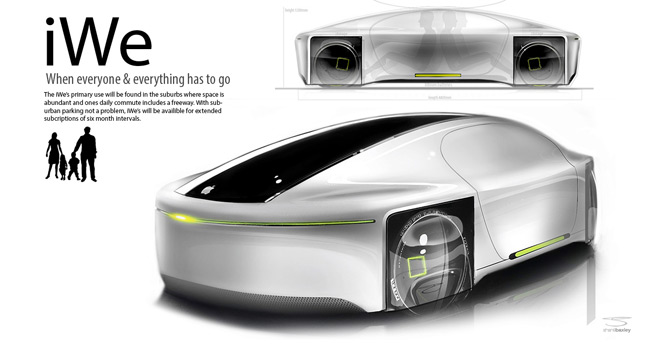 [
Concept
]