Erica Sadun has written a utility to easily email files from your iPhone. This tutorial will show you how to install the SendFile app and how to use it to email a file. A big thanks goes out to Erica for all her hard work.

Step One
Press to select Installer from your SpringBoard.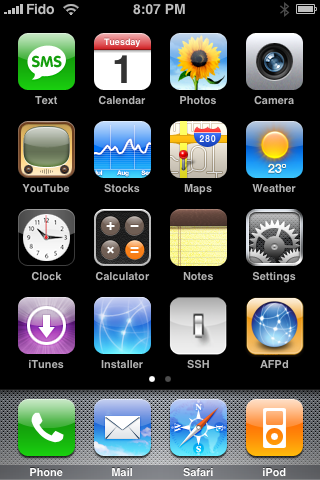 Step Two
Press to select the Install tab at the bottom of the screen.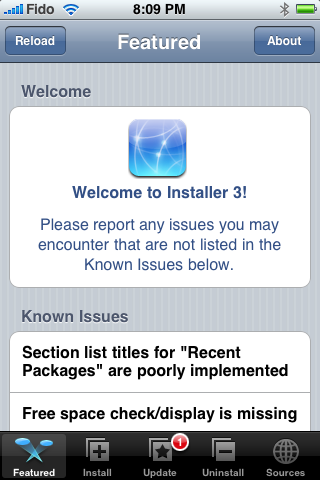 Step Three
Press to select Utilities from the list of Categories.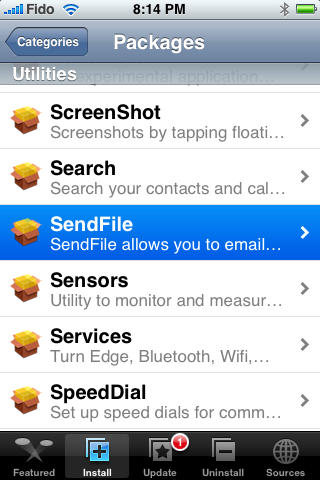 Step Four
Press to select SendFile from the list of Packages.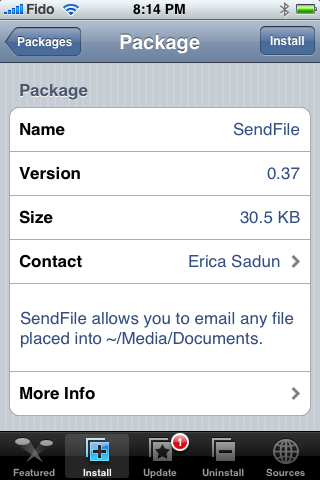 Step Five
Press the Install button at the top right hand corner of the screen.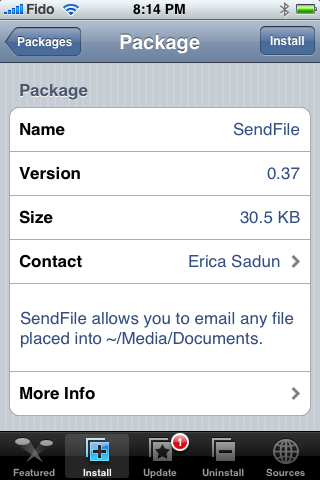 Step Six
Press the large Install button that appears.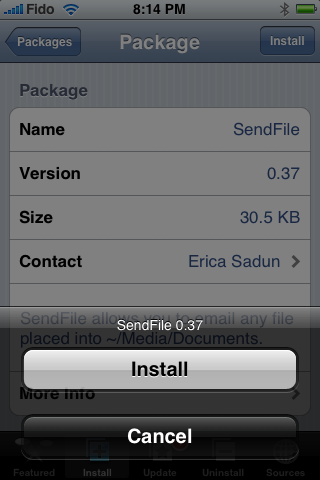 Step Seven
A notice will appear letting you know this application is charityware. Read the notice then click the Ok button.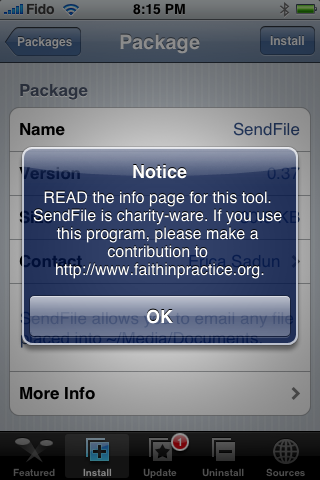 Step Eight
You will be sent back to the Categories list. Press the Home button to return to the SpringBoard. Notice the SendFiles icon.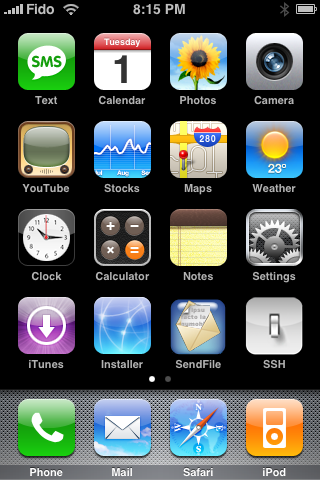 Step Nine
Launch Fugu by clickings its icon in the dock.




Step Ten
Enter your iPhone's IP Address in the Connect To: field. Enter root as your Username. Then click the Connect button.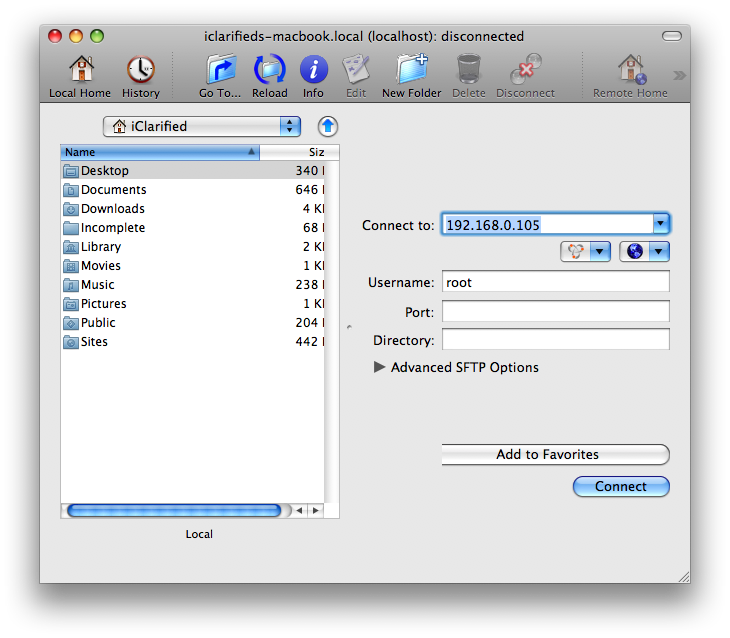 If you do not know your iPhone's IP Address you can find it using this tutorial.
https://www.iclarified.com/entry/index.php?enid=496

Step Eleven
If prompted enter your iPhone's password then click the Authenticate button. The password is usually alpine or dottie.



Step Twelve
On the right hand pane double click the Media folder to open it.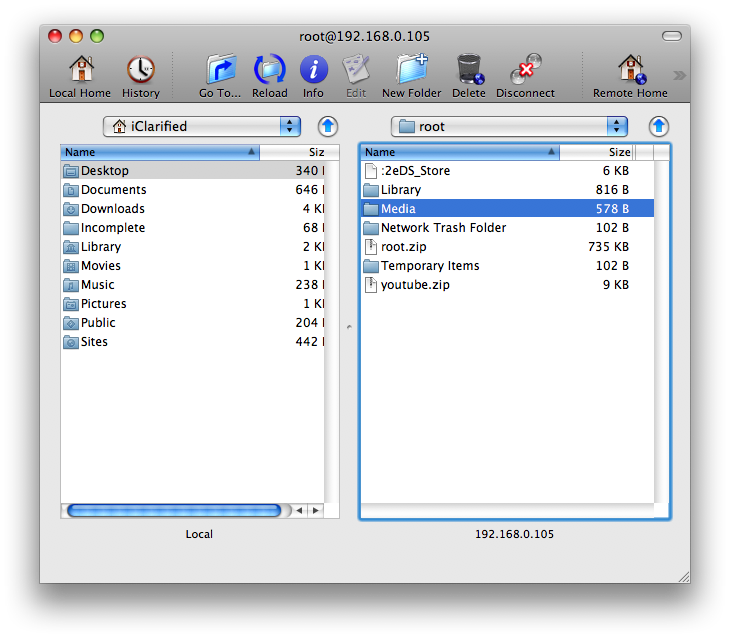 Step Thirteen
On the right hand pane double click the Documents folder to open it.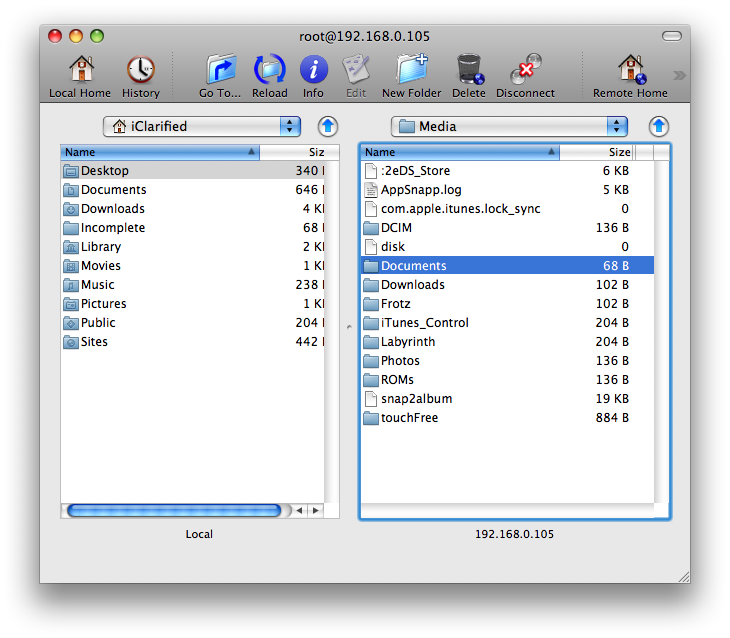 Step Fourteen
Navigate to the folder containing your files using the left pane. Now drag a file from the left pane to the right pane. It is this file that we will email from our iPhone.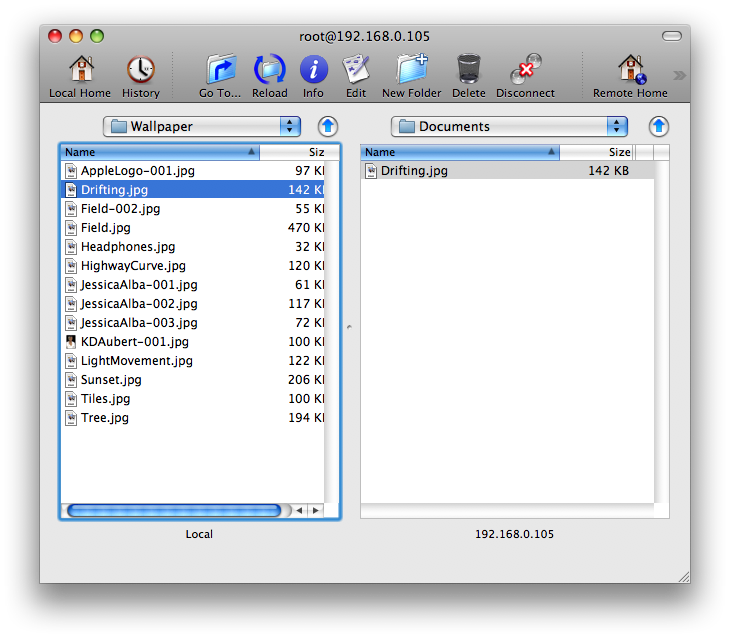 Step Fifteen
Press to select the SendFile icon on your SpringBoard.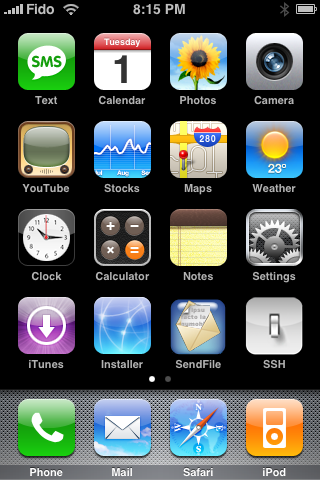 Step Sixteen
SendFile opens to a list which will contain the file we transferred over in Step Fourteen. (SendFile App scans the /var/root/Media/Documents directory for files). Press to select the file you would like to send.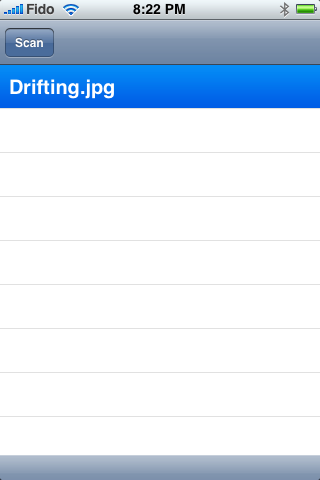 Step Seventeen
Press to select the large Email File button that appears.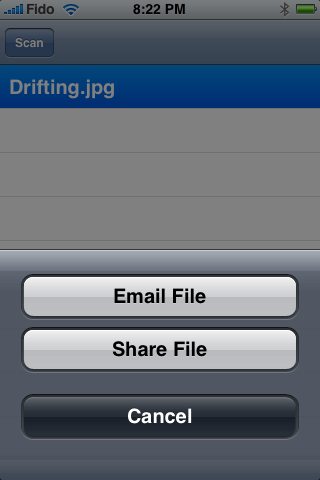 Step Eighteen
Mail will now launch with the file you selected as an attachment. You can now email this file to whomever you like!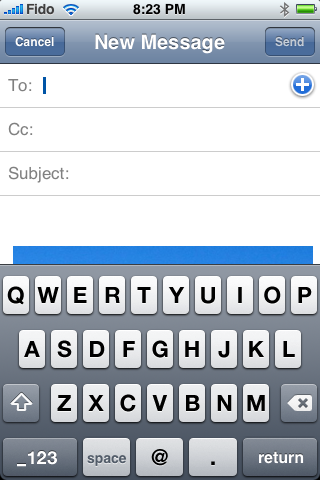 NOTE***: SendFile also has the ability to send files from one iPhone to another. I will post that tutorial shortly.