Action Menu, a new application by Ryan Petrich, replaces Clippy and extends the Copy and Paste functionality on the iPhone.
Action Menu is available for free and includes the following actions: Copy All, Dial, Favorites and Scroll.
An enhanced version of Action Menu called Action Menu Plus Pack is available from the Cydia Store for $2.99. The Plus Pack adds the following actions:
History
- Maintains a history of every item that has ever been added to the clipboard. Allows reordering, pasting and deleting of history items
Lookup
- Looks up the active text to any of a number of online services. Integrates with Google Search, Wikipedia, Dictionary and Google Translate
Tweet
- Sends the active text to an installed Twitter client for quick and easy tweeting. Support for Tweetie, Twitterific, Twittelator and TwitterFon
You can find Action Menu on the Big Boss Cydia Repository.
Take a look at some of the screenshots below...
Action Menu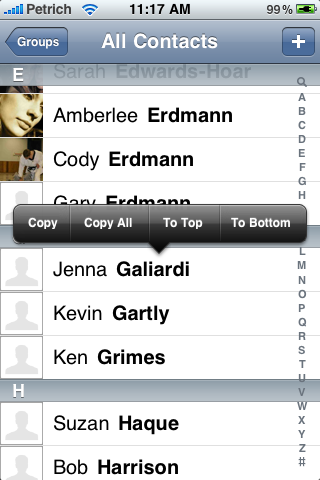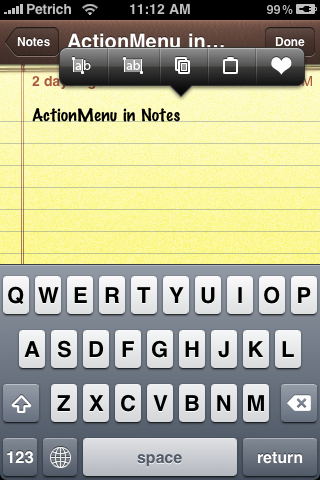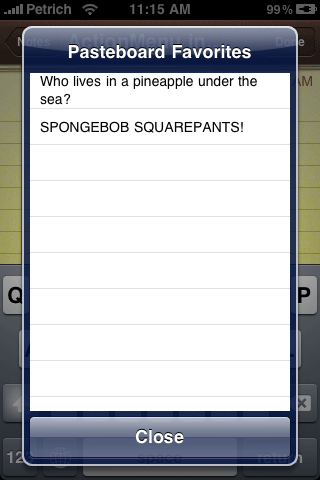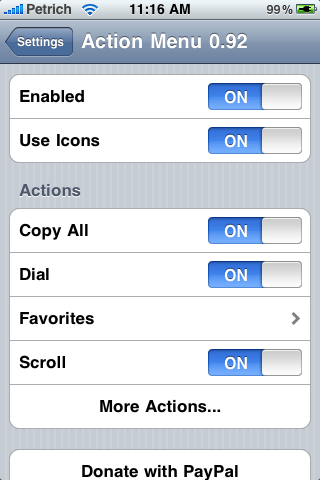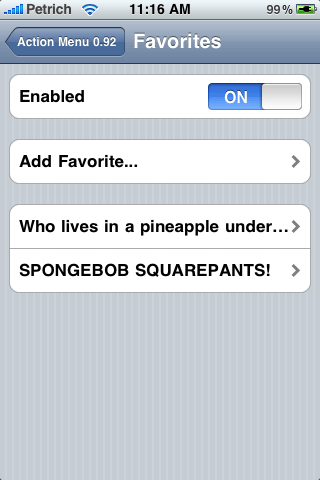 Action Menu Plus Pack