The iPhone 6s with a TSMC made A9 chip reportedly gets nearly two hours more battery life than the iPhone 6s with a Samsung made A9 chip.

Reports have begun surfacing on various sites including reddit, Engadget, and MacRumors supporting claims that the iPhone 6s with TSMC's A9 chip performs better and provides greater battery life than the iPhone 6s with Samsung's A9 chip.




GeekBench developer John Poole has posted battery test distribution charts which appear to corroborate these reports. Notice in the charts below there is two separate peaks for the iPhone 6s with one having a much higher score than the other.



Compare that to the distribution chart for the iPhone 6 which looks to have a more normal distribution.



Performance tests are much closer with the iPhone 6s (TSMC) just edging out the iPhone 6s (Samsung) by 66575 to 65695.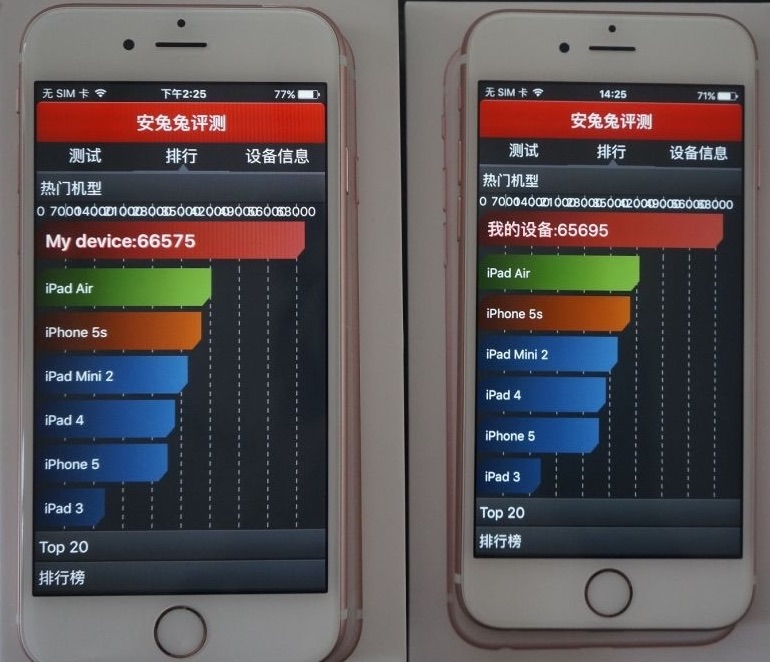 In addition, the TSMC was found by at least one person to run slightly cooler at 37 degrees Celcius compared with 40 degrees Celcius for the Samsung.

Interestingly, it is the Samsung chip which uses the smaller 14nm process versus the 16nm process used by TSMC. You can find out which chip you have in your iPhone 6s by following these instructions.

Please follow iClarified on Twitter, Facebook, Google+, or RSS for more updates.