The popular 1Password app has been updated with improvements to search, 3D Touch support, the ability to find out if known security vulnerabilities might affect your accounts, and more.

1Password remembers all your passwords and other sensitive information so you don't have to. Keep your digital life secure, always available, and safe behind the one password that only you know.

Use 1Password to generate strong and unique passwords, save them securely, and fill them on websites and in participating apps with just a few taps. 1Password is your digital vault for all kinds of information associated with modern life, from addresses and credit card numbers to locker combinations and one-time passwords.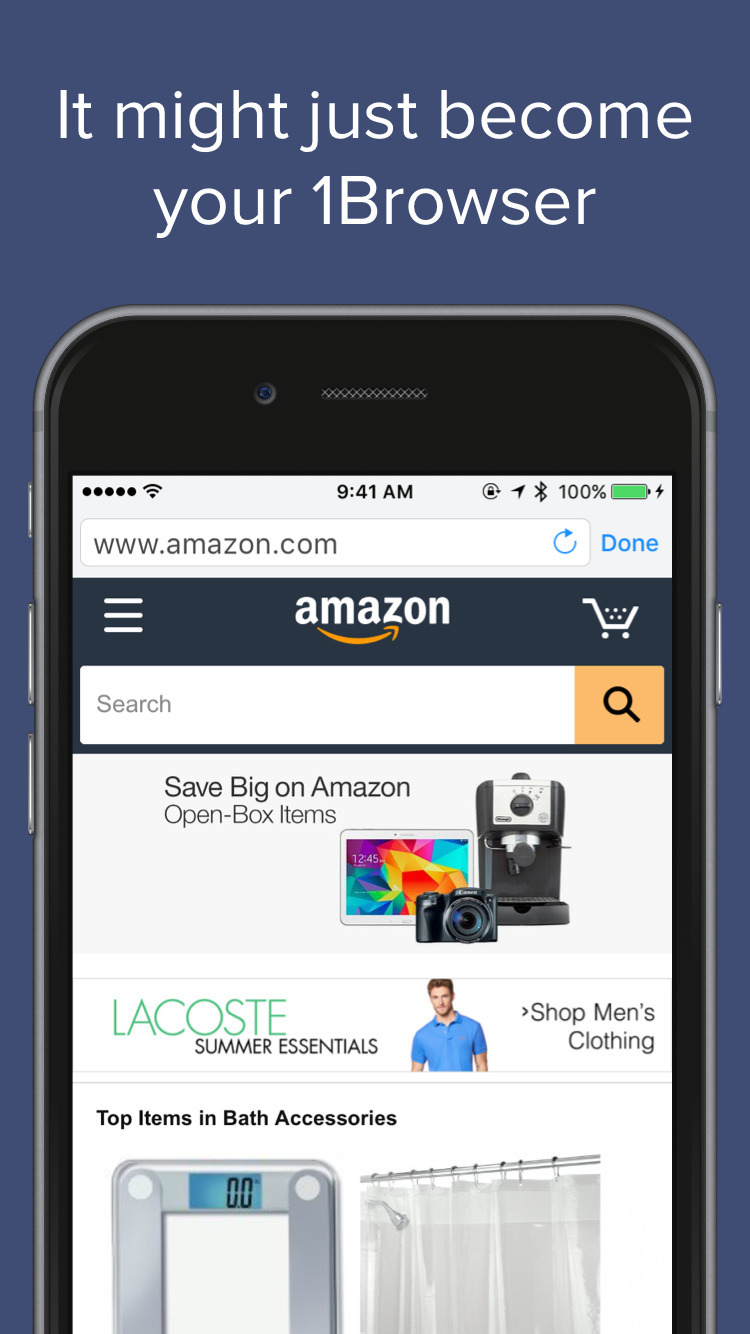 What's New In This Version:
= The Resolution Edition =
Welcome to the new year! The holiday season is behind us and now it's time to examine our priorities and set goals. At the top of our list: continue to make improvements to 1Password so it can always be a simple, reliable, fun way to help you stay secure. 1Password 6.2 for iOS is chock full of mini-resolutions to help us reach that goal.

== TL;DR ==
- Improvements to search, including the added ability to find items from the Favorites and Organize tabs.
- Find out if any known security vulnerabilities might affect your accounts using Watchtower.
- Copy and move items from vault to vault.
- 3D Touch Quick Actions are available for compatible devices! Initiate search, view your favorites, or add an item from your iPhone 6S or 6S Plus home screen.
- Peek, Pop, and preview items in 1Password.

== We resolve to find what you need, fast ==
Now you can search all of your items from the Favorites, Categories, or Organize tabs. If speed is most important to you, you can search only item names; if thoroughness is your cup of tea, you can search items in their entirety. We've also made tweaks to speed, added a clear button, improved sorting order, and made other enhancements to our search capabilities.

== We resolve to keep you informed ==
Watchtower is here! This optional service has been in our Mac app for quite a while, and we're thrilled to bring it to iOS. Watchtower monitors the latest security vulnerabilities from around the web and alerts you when your own accounts might need attention. To start using Watchtower, go to Settings > Security and tap the switch. If an item has a potential vulnerability, you'll see it in the item's details view.

== We resolve to help you stay organized ==
If you use 1Password for Teams or have more than one vault, you'll be pleased to hear that it's now easy to copy or move items from one vault to another. Just view the item's details, then tap "Move and Copy".

== We resolve to help you Peek at life's details ==
If you have an iPhone 6S or iPhone 6S Plus, these features are for you! If you want to quickly bring up search, view your favorites, or add a new item, 3D Touch the 1Password icon on your home screen and select the Quick Action you want to perform. When you're in 1Password, find the item you're looking for and press lightly on it to Peek at its details. When you want to see the full details view, press deeper to Pop into it. Want to copy the contents of certain fields, paste, or open an item in 1Browser? Press lightly on the item, then swipe up!

We value your workflow too much to prompt you for a review. If you feel generous or have a couple of minutes, please take some time to leave a rating and review on the App Store. It makes a huge difference to us. Thank you so very much.

We love hearing from you! Get in touch with us at discussions.agilebits.com, @1Password on Twitter, and facebook.com/1Password and tell us your resolutions for the new year!

You can download 1Password - Password Manager and Secure Wallet from the App Store for free.

Read More