Apple has sent an email to customers announcing that it is discontinuing ad-supported radio on Apple Music.

---
As a listener of ad-supported radio on Apple Music, we want you to know that it's being discontinued starting January 28. Beats 1 will now be the premier free broadcast so you'll continue to get all the best music and culture there with world-class DJs like Zane Lowe and specialty programming from artists like Dr. Dre, Drake, Pharrell Williams, and more.

Additionally, with an Apple Music membership, you can access dozens of radio stations handcrafted by our team of music experts, commercial-free with unlimited skips. Or you can create your own stations based on your favorite songs and artists. Start your Apple Music membership now and enjoy unlimited access to everything radio offers along with the entire Apple Music catalog.
---

Earlier today, Apple informed developers that it was discontinuing its iAd App Network. Rumor has it that Apple is planning to move to a more automated platform for ads.

Please follow iClarified on Twitter, Facebook, Google+, or RSS for updates.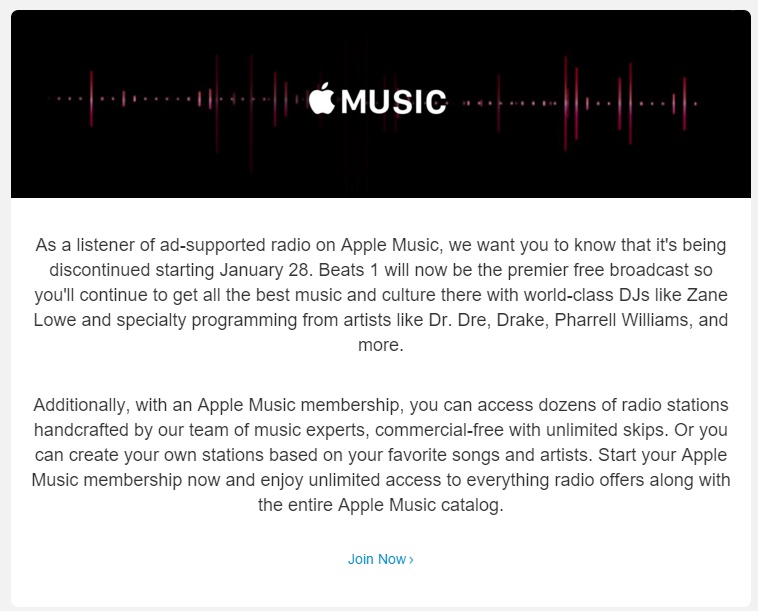 [via MacRumors]