Google Announces New 'Allo' and 'Duo' Apps for Smart Messaging and Video Calling [Video]
Posted May 18, 2016 at 11:37pm by iClarified · 13527 views
Google has announced 'Allo' and 'Duo', two new apps for smart messaging and video calling.
Allo:
Allo is a smart messaging app based on your phone number. It has Smart Reply built in (similar to Inbox), so you can respond to messages without typing a single word. Smart Reply learns over time and will show suggestions that are in your style. For example, it will learn whether you're more of a "haha" vs. "lol" kind of person. The more you use Allo the more "you" the suggestions will become. Smart Reply also works with photos, providing intelligent suggestions related to the content of the photo. If your friend sends you a photo of tacos, for example, you may see Smart Reply suggestions like "yummy" or "I love tacos."
Allo also features the new
Google assistant
. You can chat one-on-one with the assistant, or call on Google in a group chat with friends.
Following in the footsteps of Chrome, Google created Incognito mode in Allo. Chats in Incognito mode will have end-to-end encryption and discreet notifications.
Duo
Duo is a simple, fast one-to-one video calling app for everyone—whether you're on Android or iOS, a fast or slow connection, in New York or New Delhi. Like Allo, Duo is based on your phone number, allowing you to reach anyone in your phonebook. And its simple interface fades away when you're in a call, so it's just the two of you.
Knock Knock is a Duo feature which shows you a live video preview of the caller before you pick up. Once you answer, Duo seamlessly transitions you right into the call. Duo calls are in HD video (up to 720p) and audio. It's been optimized to work well even on spotty networks, so if bandwidth is limited it gracefully adjusts quality so you're still able to connect. Duo also seamlessly transitions calls between cellular and Wi-Fi, so you don't need to worry about what network you're on. All calls on Duo are end-to-end encrypted.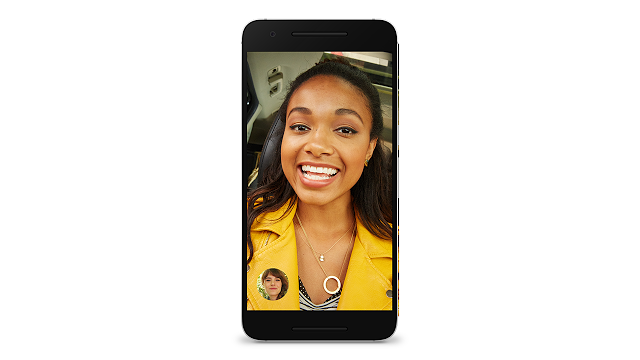 Both Allo and Duo will be available this summer on Android and iOS. Please follow iClarified on
Twitter
,
Facebook
,
Google+
, or
RSS
for updates.