The Apple Watch Has Been Jailbroken!
Posted July 27, 2017 at 11:45pm by iClarified · 28855 views
Hacker Max Bazaliy has jailbroken the Apple Watch, demonstrating the achievement at the DEFCON security conference in Las Vegas today.
Bazaliy is a security researcher at Lookout and co-founder of the Fried Apple team. During a presentation at DEFCON (
you can download the slides from here
), he detailed the steps taken to get to a fully jailbroken device.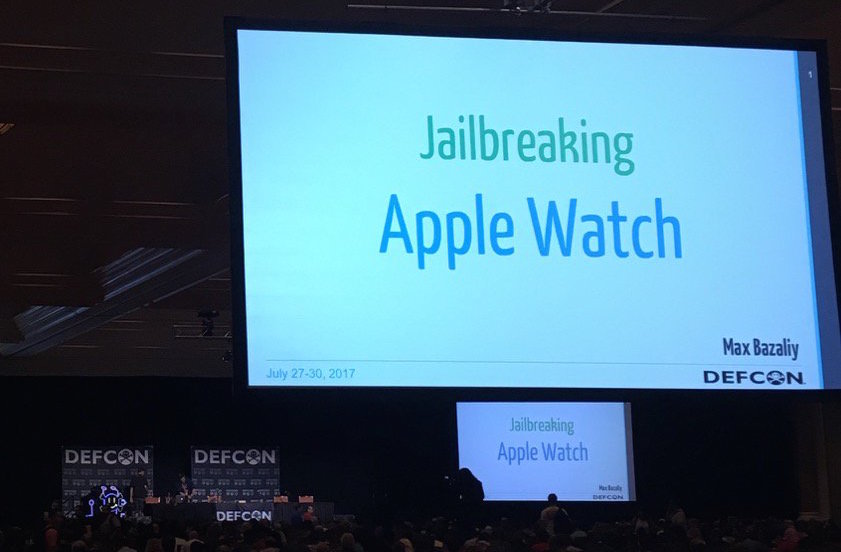 [
bbsipodtouchelp
]
The jailbroken Apple Watch provides access to SMS, Calls, Health, Photos and Emails synced to the Watch, iPhone GPS location, microphone, and Apple Pay. Bazaliy says he has full access to the jailbroken watch file system including sqlite3 databases for Messages, Call History, Contacts, and Emails.
In order to get SSH working, Bluetooth is used to forward the connection from an iPhone to the watch. Bazaliy says his next steps for the jailbreak are to interpose or trampoline system functions, catch data on sync with an iPhone, create tweaks for a watch and run frida and radare. It's unclear if there are plans to release the jailbreak publicly but we'll let you know if we hear more.
Please follow iClarified on
Twitter
,
Facebook
,
Google+
, or
RSS
for updates.
Read More