HTC has posted a teaser image for its next generation smartphone that features components from a disassembled iPhone 6, reports AnandTech.

The flagship smartphone HTC teased is likely the HTC U12 which is expected to launch around now. The company posted what was presumably an image of the disassembled device to Twitter today with the following tweet:

"Coming Soon. A phone that is more than the sum of its specs."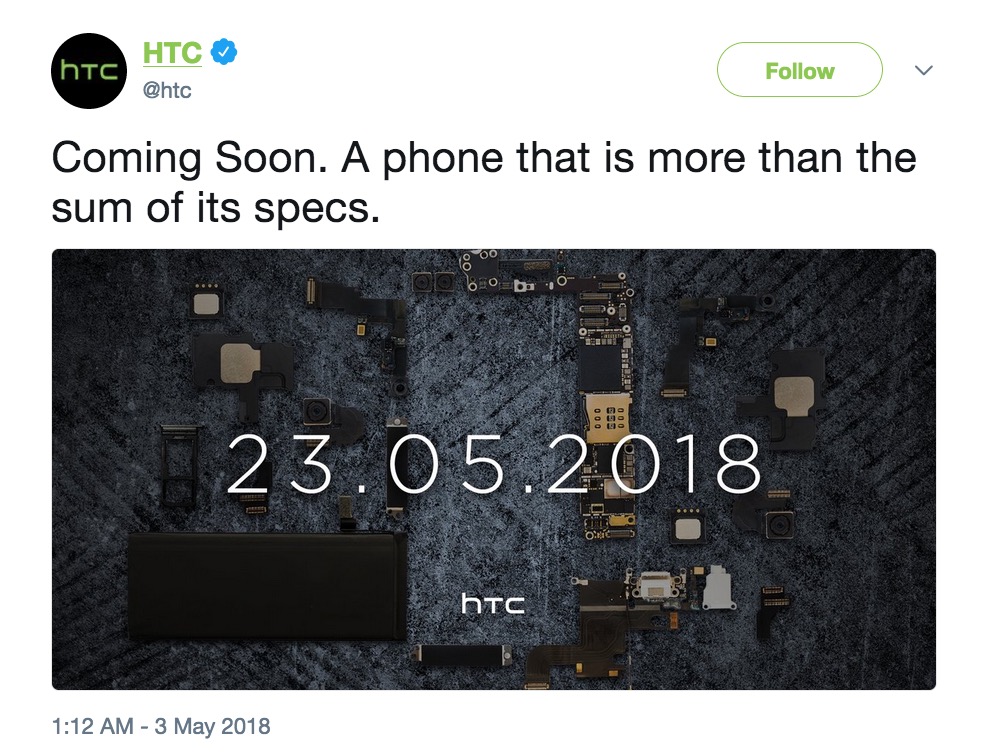 Caetronianus, an AnandTech reader who repairs phones for a living, recognized the components as belonging to the iPhone 6.

"That's an iPhone 6."
"I repair phones for a living, so iPhone components are very familiar to me."

Most of the components in the image, except for the SIM card tray, appear to belong to the iPhone 6. It's unclear if HTC intended to do this.

The company has yet to comment. Please follow iClarified on Twitter, Facebook, Google+, or RSS for updates.

Read More [via AnandTech]