Apple is offering the 'Obscura 2' camera app as a free download via the Apple Store app. It's regularly priced at $4.99.
Obscura is designed to make it fast and easy to capture stunning images. Whether you're shooting in portrait or landscape, the Control Wheel fits into your hand perfectly. You won't be fumbling around trying to capture a photo when you're in a hurry – everything is accessible with one thumb. Finely tuned haptic feedback gives the devices a sense of physicality, so you can feel every adjustment.
To get the app for free, first download and install the Apple Store app
from here
.
Steps:
● Choose the Discover tab at the bottom of the screen and scroll down to reveal the special offer.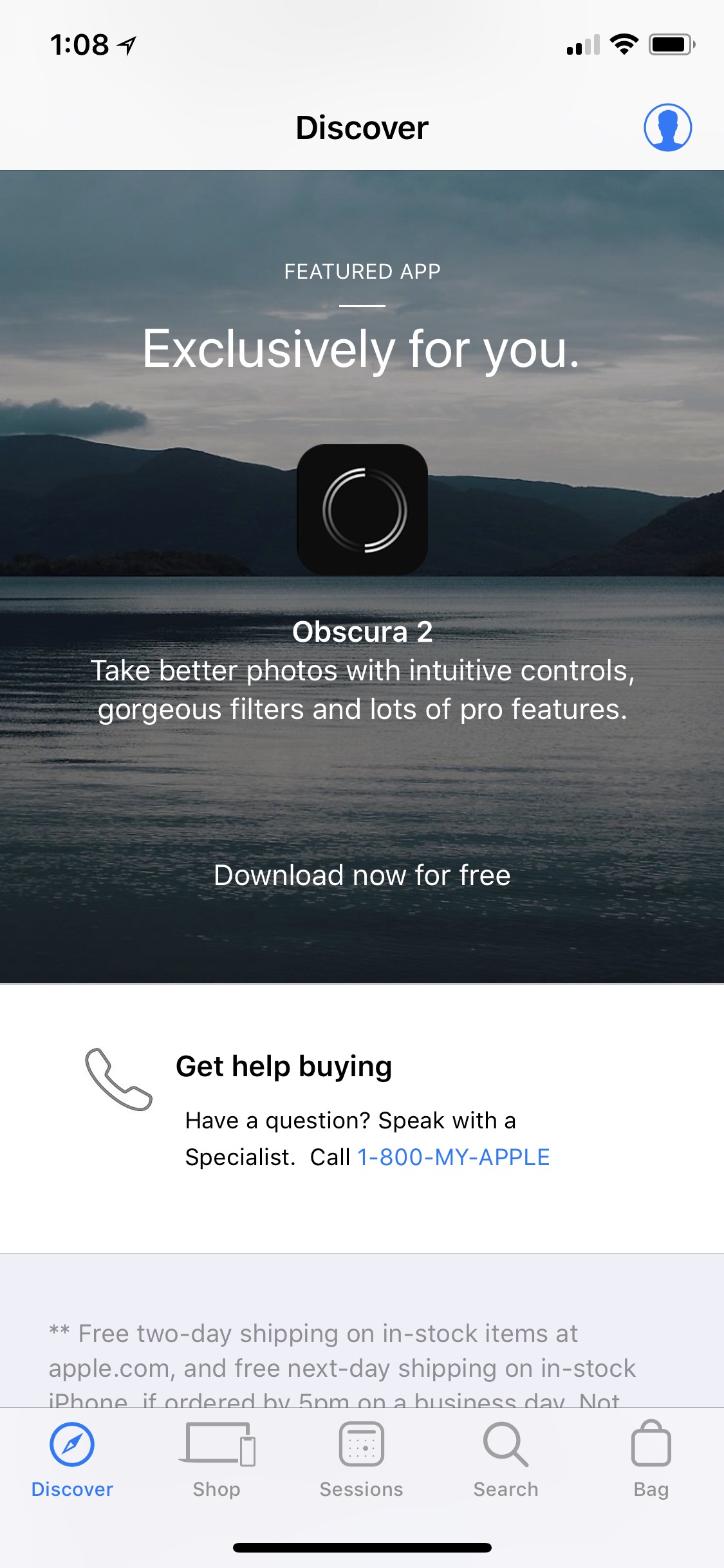 ● Tap in the featured app section then tap the blue 'Download now for free' button at the bottom of the screen.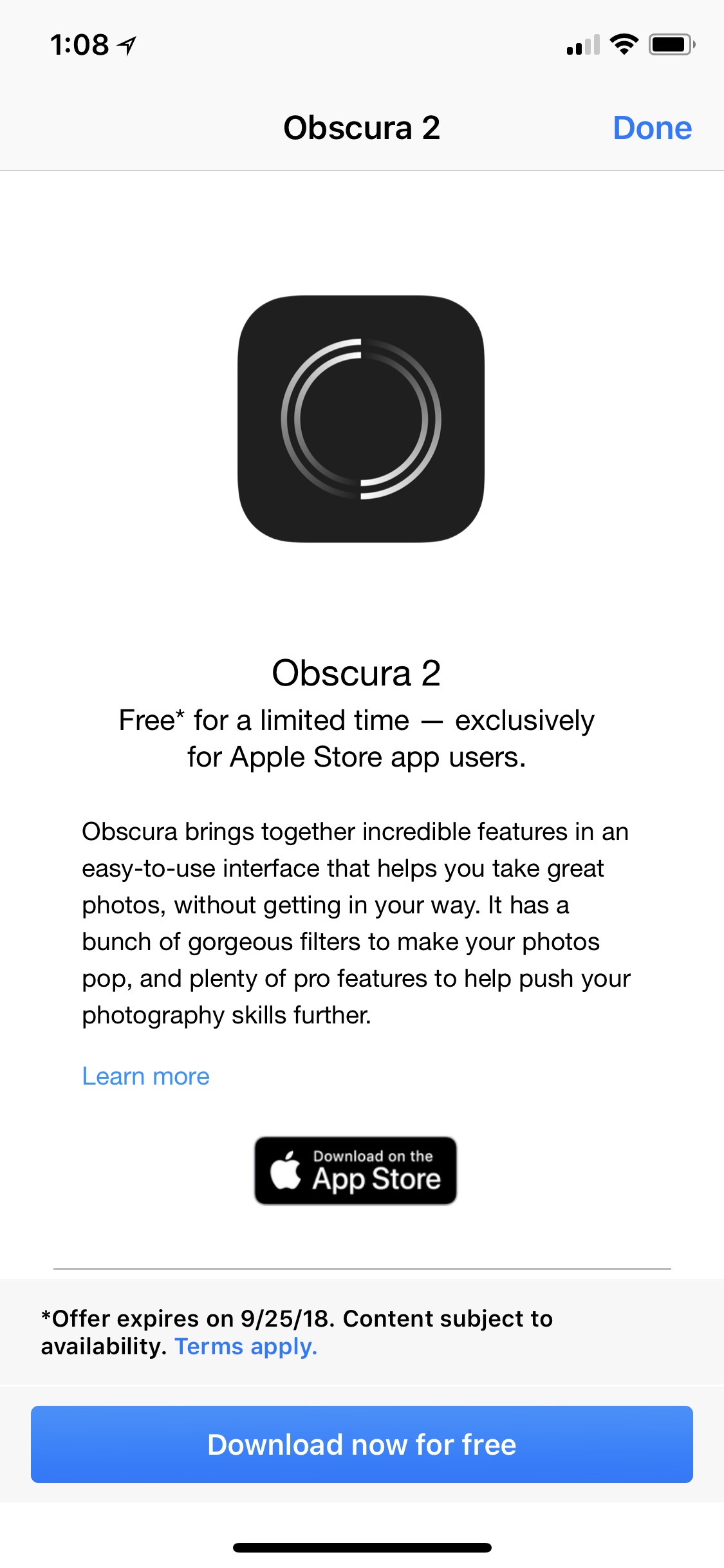 ● You will be brought to the App Store application. Tap the Redeem button at the top right of the screen.
● The app will now begin to install.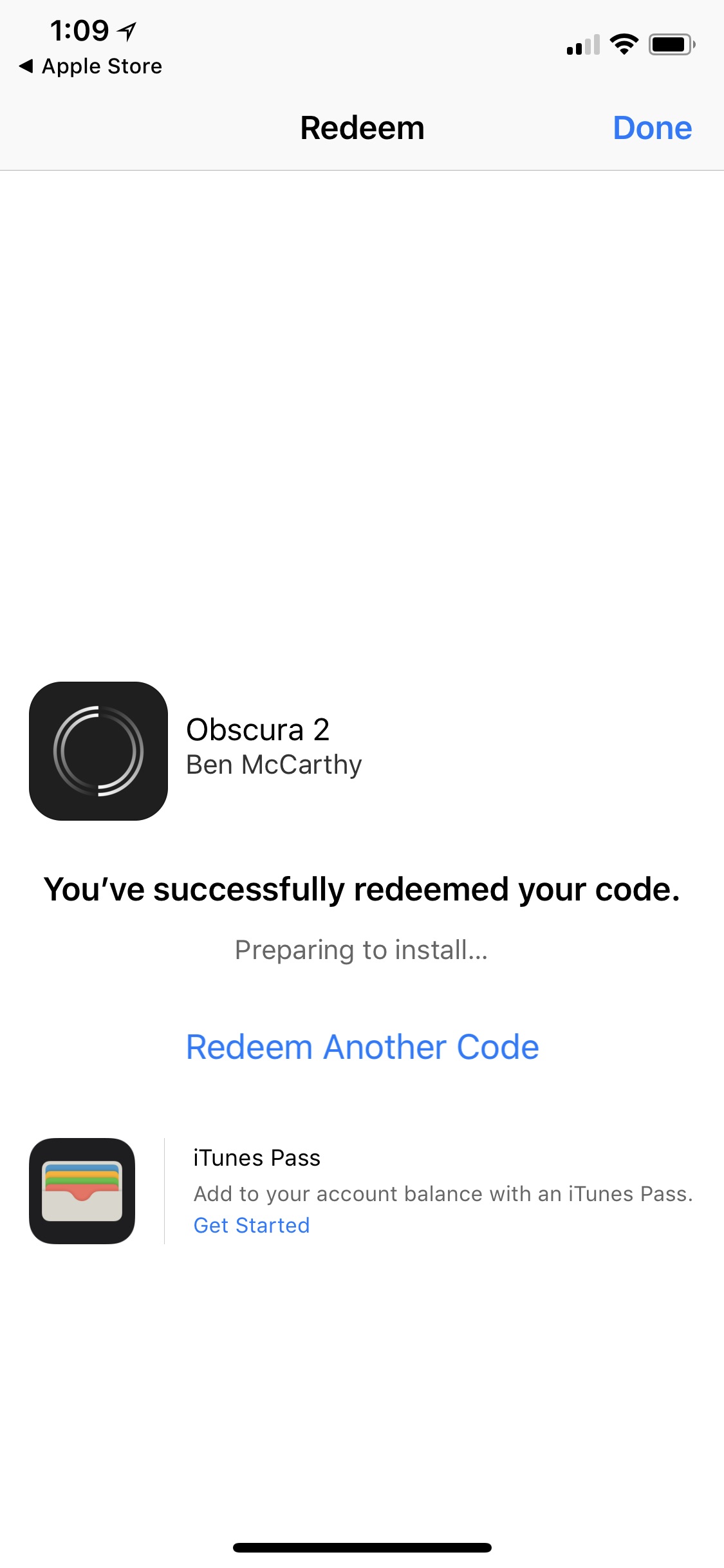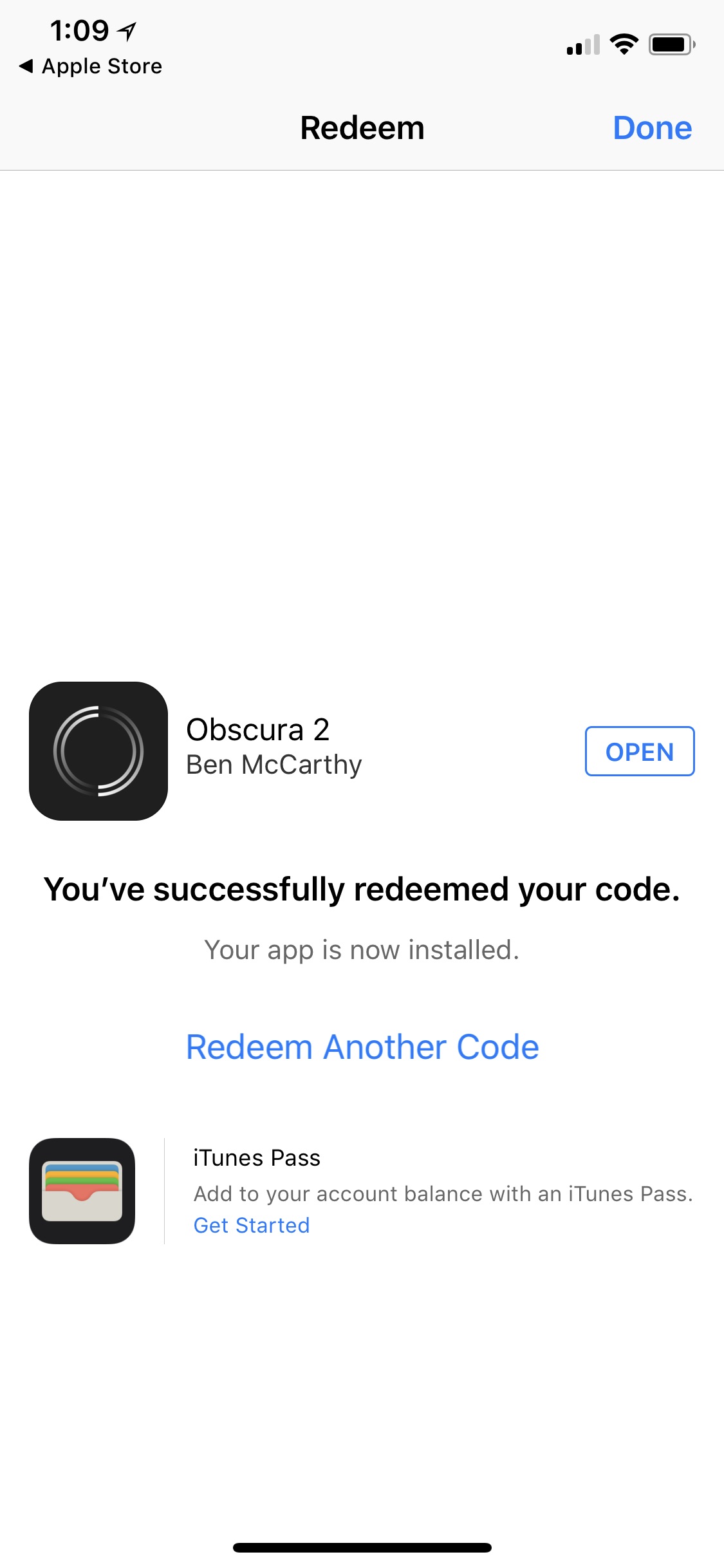 You can learn more about Obscura 2 on the App Store. Please follow iClarified on
Twitter
,
Facebook
,
Google+
, or
RSS
for more Apple news and tutorials.
Read More