MobileFinder is a filesystem navigator and launcher for use with your iPhone.

You can use MobileFinder to navigate your system files, launch applications, send files by email, synchronize desktop via ssh and rsync, set file permissions, copy/move/delete files, create files and more. You will find it to be very useful. Just like Finder in OS X. It was created by matt.stoker. Make sure to thank him.

This will work on 1.1.3 and higher iPhones. To follow this tutorial make sure you have BSD Subsystem installed and have added the iClarified Source to Installer.

Step One
Press to launch Installer from the SpringBoard.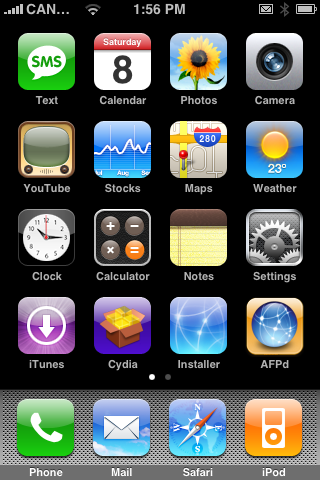 Step Two
Press to select the Install tab at the bottom of the screen.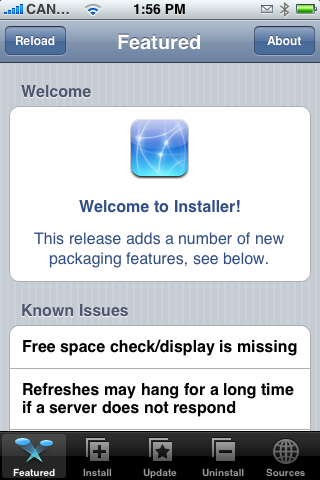 Step Three
Press to select iClarified from the list of Categories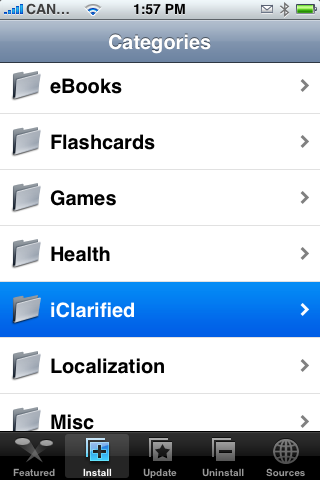 Step Four
Press to select MobileFinder from the list of Packages.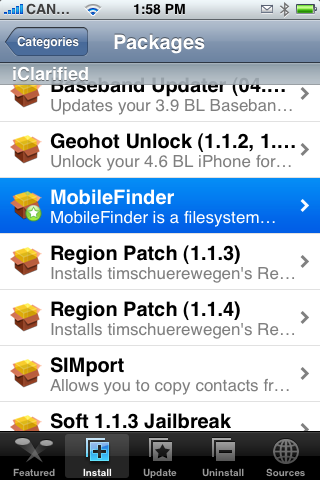 Step Five
Press the Install button at the top right of the screen.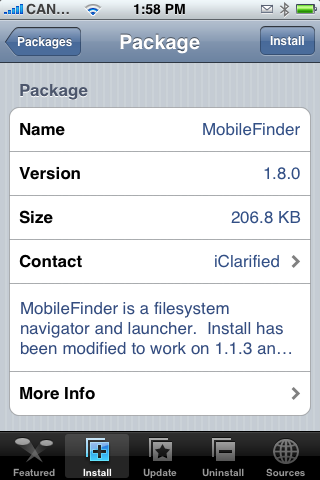 Step Six
Press the large red Install button that appears.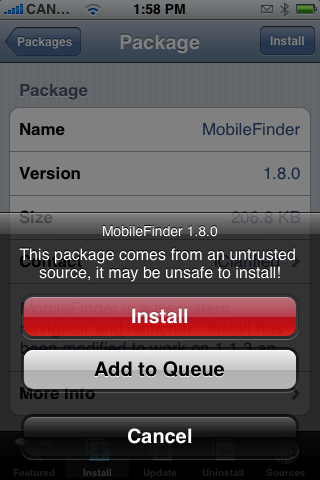 Step Seven
You will be asked to confirm the installation of MobileFinder. Press the large OK button.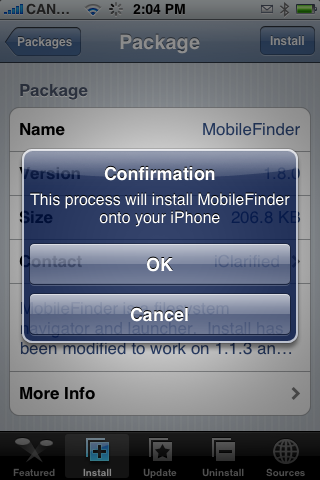 Step Eight
Once the installation is complete you will receive a Notice indicating the installation was successful. Press the large OK button.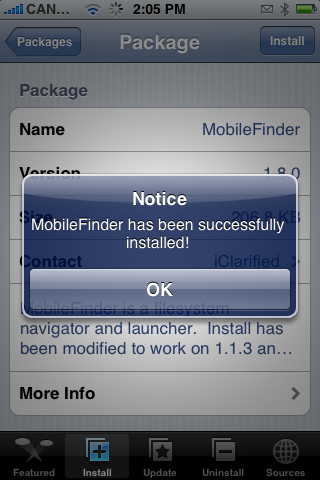 Step Nine
Installer will return you to the Categories menu. Press the Home button to return to your SpringBoard. Notice the new Finder icon. Press this to launch MobileFinder.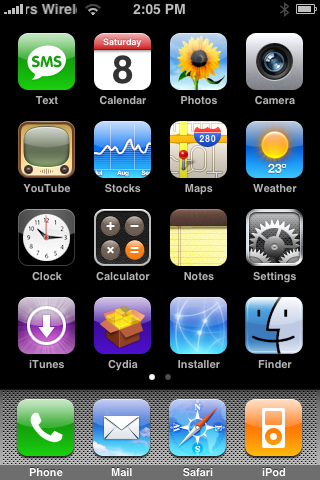 Step Ten
Now lets try to email ourselves a photo to see how MobileFinder can work. Press the ~ button at the top right of the screen.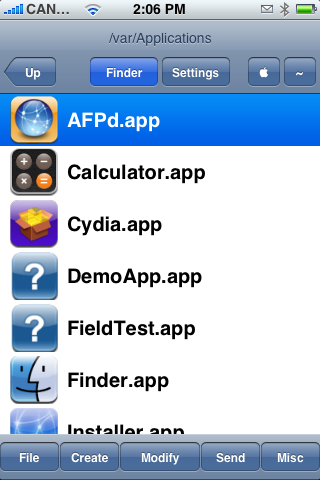 Step Eleven
Double tap the Media folder.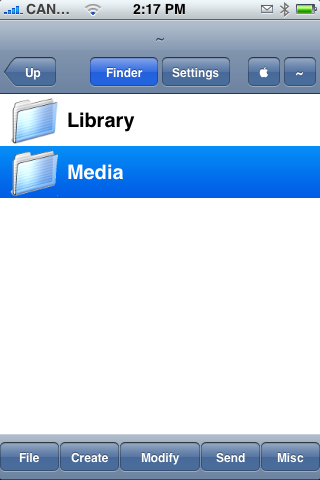 Step Twelve
Double tap the DCIM folder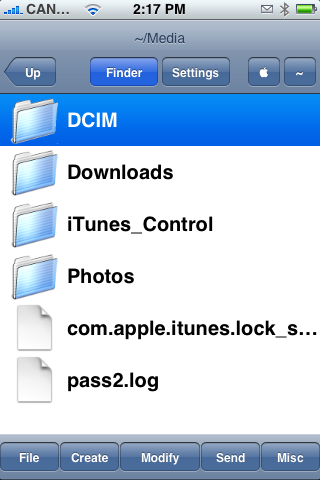 Step Thirteen
Double tap the 100APPLE folder.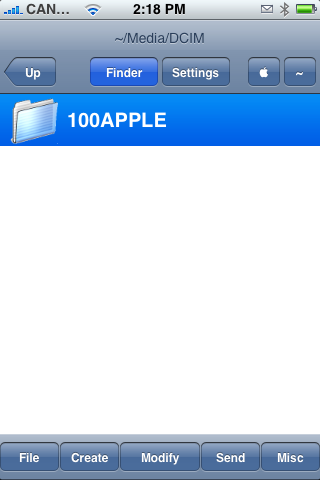 Step Fourteen
You will now see a list of images! Select an email then click the Send button at the bottom of the screen.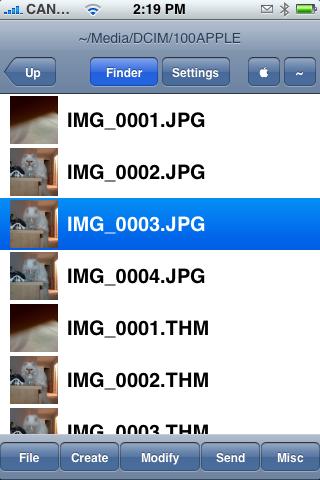 Step Fifteen
Notice that an Email button appears at the bottom left of the screen. Press it.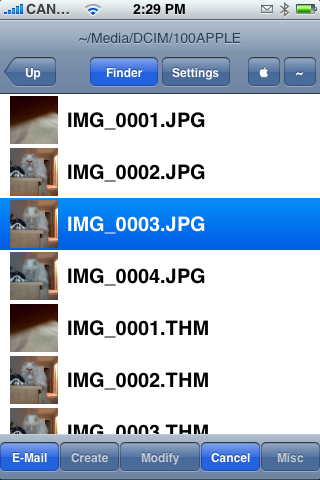 Step Sixteen
You will be brought to a New Message window which already includes your files/image as an attachment.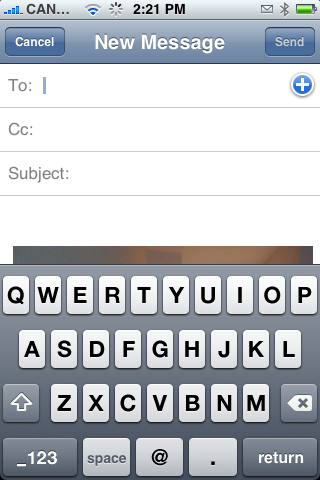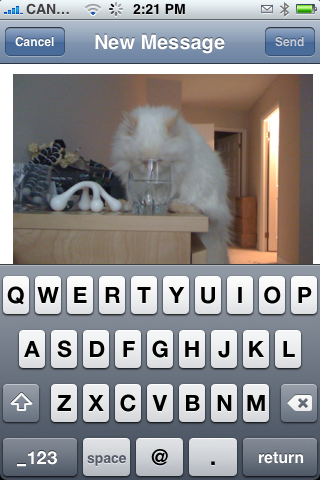 NOTES**: We will do a tutorial on how to use MobileFinder to sync soon. We added MobileFinder on our installer source so the install procedure could be modified to support 1.1.3 and 1.1.4.

THANKS**: Of course thanks to matt.stoker and the other project members: kdbdallas and LSwank. You can view the googlecode page: here