Softpress Releases Freeway 5
Posted March 27, 2008 at 4:15pm by iClarified · 4053 views
Today, Softpress Systems released Freeway 5, the latest version of the award-winning web design software. With its traditional page layout approach, Freeway makes it easy to create dynamic websites without the need to write code. Both Freeway 5 Pro and Freeway 5 Express are now available for sale and 30-day trials are available.
"We are delighted to unleash Freeway 5," Softpress Managing Director Richard Logan said. "With many new features, Freeway 5 is the fastest and most powerful version we've ever released. We think both professional and casual web designers have never had better tools to create rich, standards-compliant websites."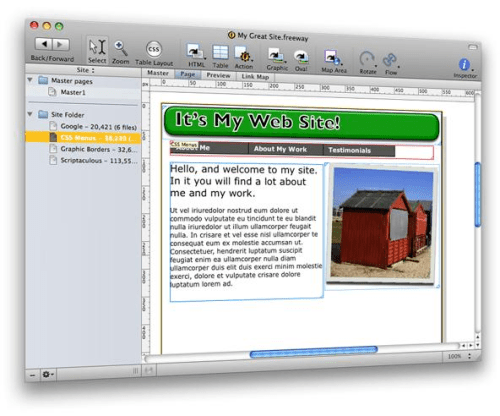 Freeway 5 New Features
Alongside Freeway's existing features (Master Pages, Freeway Shop and hundreds of other powerful time-saving tools), Freeway 5 has a wide-range of new functionality including:
CSS menus – create amazing, high-speed dropdown or fly-out navigation schemes in minutes.
Personalized Blogger templates.
A suite of Google Actions to allow users to add Google content effortlessly.
script.aculo.us Actions – a range of sensational dynamic effects: fade, blind, pulsate and more.
Accessibility provisions, including reports and views to ensure your target audience gets exactly what they need.
Many other new features and improvements, including sliced background images, background effects, new graphic effects, nested HTML lists, Save Archive, iPhoto import, color labeling, and more.
Read More