TuneWiki turns your iPhone into a Karaoke machine by automatically displaying lyrics to your music in real time.
To install and use TuneWiki please follow these instructions:
Step One
Launch
Installer
by pressing its icon on the SpringBoard.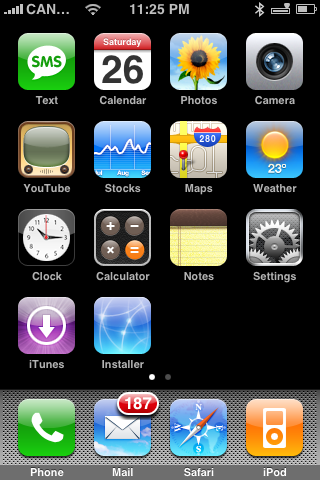 Step Two
Press the
Install
tab at the bottom of the screen.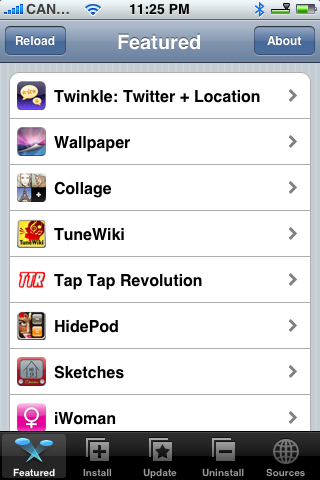 Step Three
Press to select
Multimedia
from the list of Categories.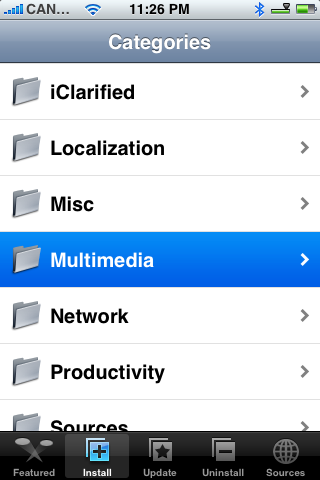 Step Four
Press to select
TuneWiki
from the list of Packages.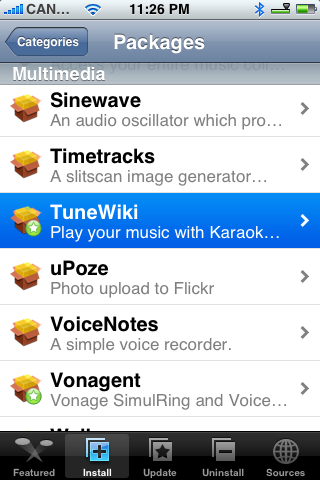 Step Five
Press the
Install
button at the top right hand corner of the screen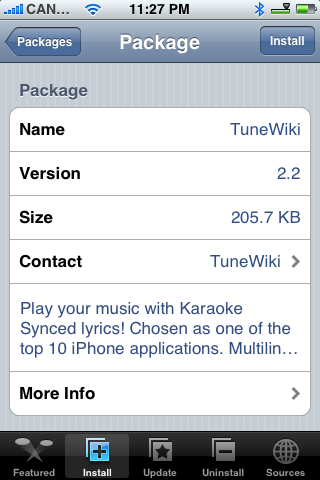 Step Six
Press the large
Install
button that appears.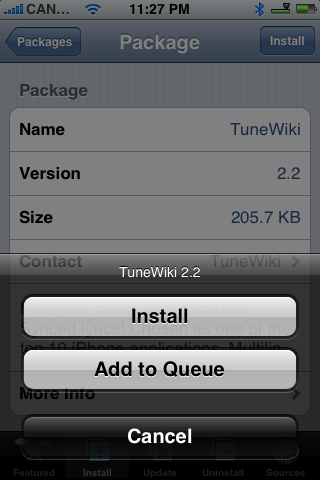 Step Seven
When done you will be return the Categories list. Press the
Home
button to return to your SpringBoard. You will notice a new
TuneWiki
icon. Press it to launch the application.
Step Eight
Press the
OK
button the bottom left corner of the screen.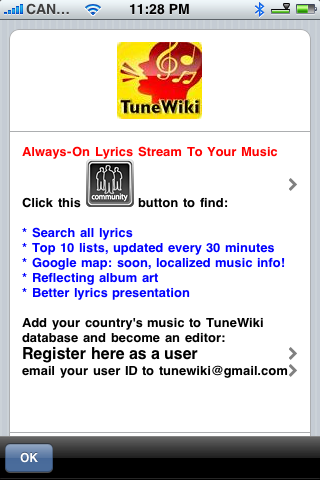 Step Nine
You will be presented with a list of the music available on your iPhone. Press to select an artist.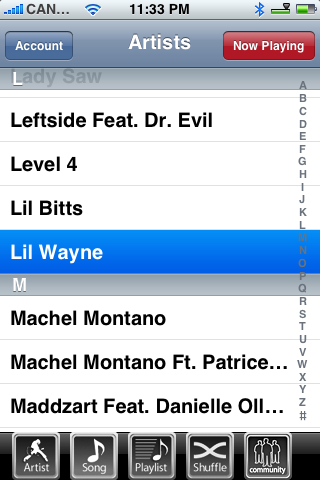 Step Ten
Press to select a song you would like to use.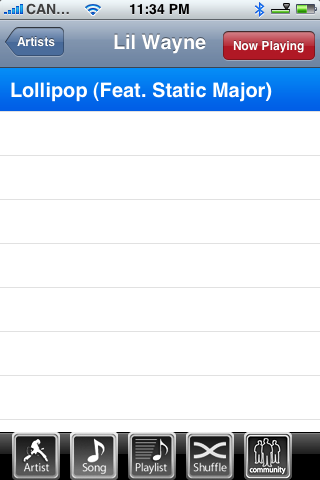 Step Eleven
TuneWiki will begin playing your song and display its lyrics on the screen. The lyrics in white indicate the current line and the lyrics in grey indicate the next line to be sung.
Community
The TuneWiki Community also provides access to song lyrics search, Top 10 Artists, Top 10 Songs, and Google Locate.
You can access these services through the
Community
button in TuneWiki.
You can read more about TuneWiki
here