Number of Devices Running Cydia in Past Two Months [Chart]
Posted January 21, 2013 at 9:10pm by iClarified · 39607 views
According to Jay Freeman in a recent report, the number of devices running Cydia in the past two months is tallied in at 22,780,029.
Freeman provides data on each device running Cydia, as noted in the chart below.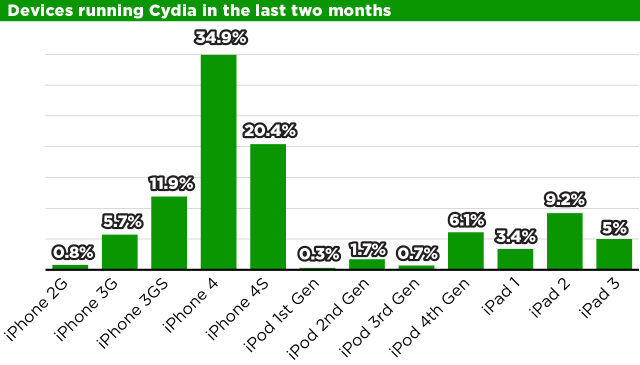 The article also talks about recent decline jailbreak popularity, as well as the history and future for jailbreaks.
Planetbeing, also known as David Wang, still believes that users will eventually see a jailbreak for the iPhone 5, especially with
progress
being made.
Read More