Morgan Stanley has created an iPhone install base chart that breaks down devices by generation and carrier.

The chart reveals that many iPhone users are still using the old iPhone 4 and iPhone 4S smartphones. This means that come launch of the iPhone 6, it's possible that Apple will see a massive update cycle from all those users looking to upgrade their smaller iPhones.

Are you one of those iPhone 4 or 4S owners? Are you waiting planning to upgrade this year? Let us know in the comments!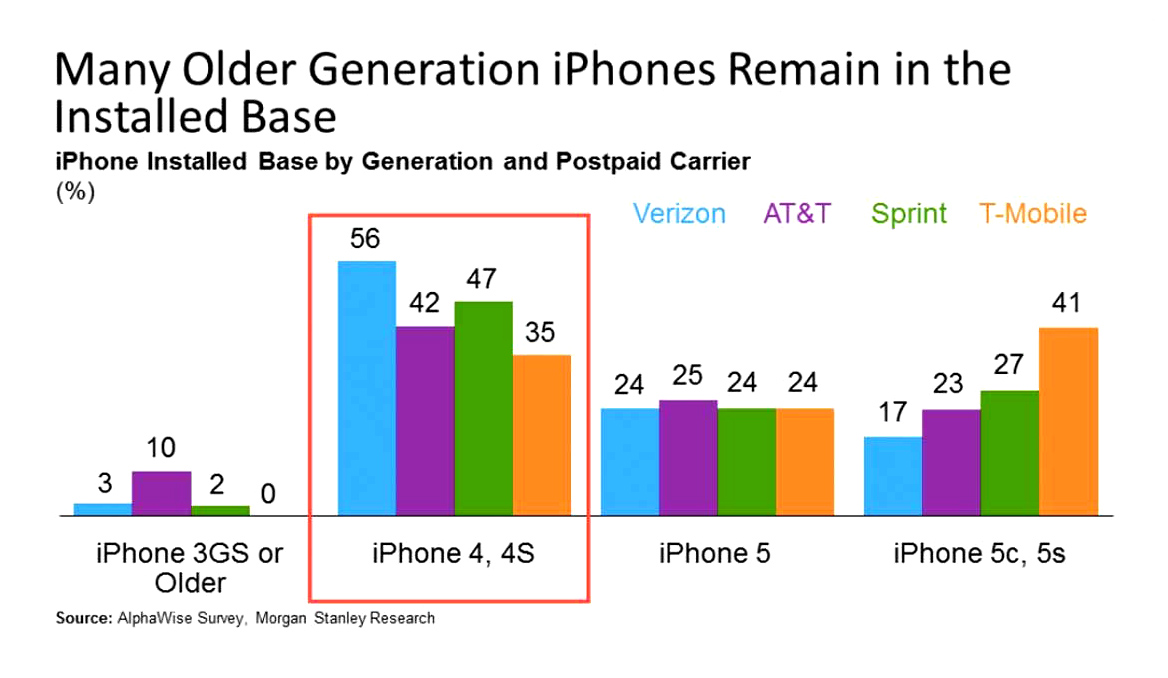 [via BI]