Apple's newly announced 12-inch MacBook is already being mocked by competitors including Lenovo, Dell, and ASUS.




Lenovo tweeted, "WE SEE YOUR thin laptop (#SoLastYear) & raise you 3 modes, 2 USB ports & a higher-resolution touch display". Attached to the tweet was a side-by-side comparison of the new MacBook and its Yoga 3 Pro. The Yoga 3 Pro is 0.3mm thinner than the MacBook Air; however, the picture makes it seem as though its significantly thinner.



Dell was next tweeting, "Our #DellXPS 13's virtually borderless infinity display has 5.7M pixels - that's 2M more than a 12" retina display."



ASUS also got in on the action tweeting, "ZenBook UX305 is even slimmer than the new Macbook. It's also about half the price. #Incredible". Of course, the company failed to mention that its base model doesn't come with a Quad-HD display.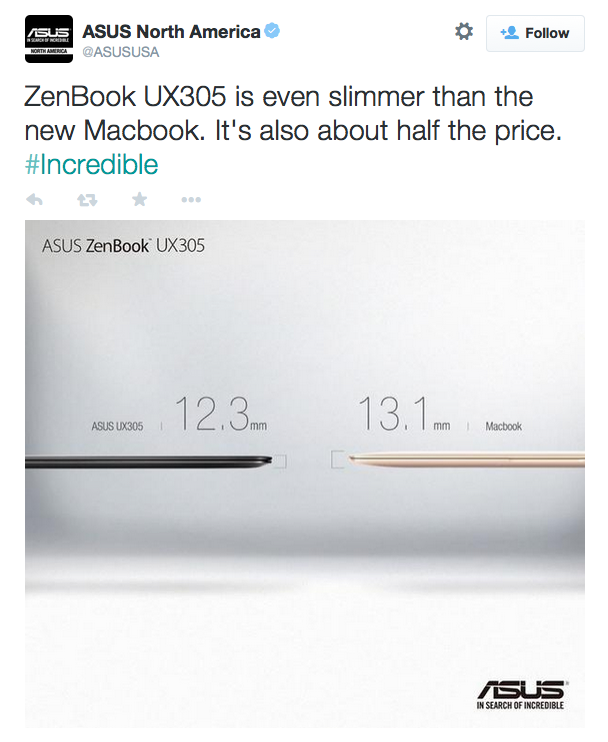 Let us know what you think of the new MacBook compared to these PCs in the comments!