Google Unveils Chromebit, A Full Computer That You Can Plug Into Any Display for Under $100
Posted March 31, 2015 at 6:03pm by iClarified · 24854 views
Google today unveiled Chromebit, a full computer that you can plug into any display for under $100.
This summer, ASUS will launch a new type of Chrome device: the Chromebit. Smaller than a candy bar, the Chromebit is a full computer that will be available for less than $100. By simply plugging this device into any display, you can turn it into a computer. It's the perfect upgrade for an existing desktop and will be really useful for schools and businesses.
The Chromebit
has
2GB of RAM, Rockchip's 3288 processor and 16GB of storage. There are two ports: one HDMI and one USB. You connect the Chromebit to the display via HDMI and power the device via the USB 2.0 port. Connecting a keyboard and mouse can be done via Bluetooth or the USB port.
"Asus actually really pulled off a marvel of engineering here, squeezing everything into this size," said Caesar Sengupta, VP of product management at Google, during a press event.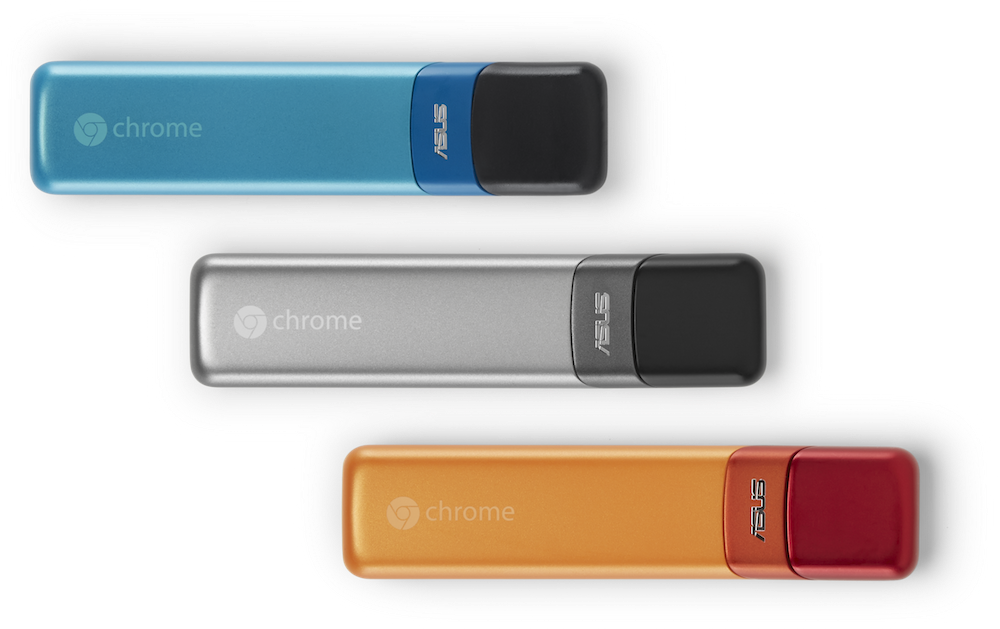 The company also announced new Chromebooks.
The Haier Chromebook 11 (
available at Amazon
) and the Hisense Chromebook (
available at Walmart
) are lightweight, have all-day battery life and are available for pre-order today for $149.
The ASUS Chromebook Flip is a premium, all-metal convertible that is 15mm thin and weighs less than two pounds. It features a touch screen and will be available later this spring for $249.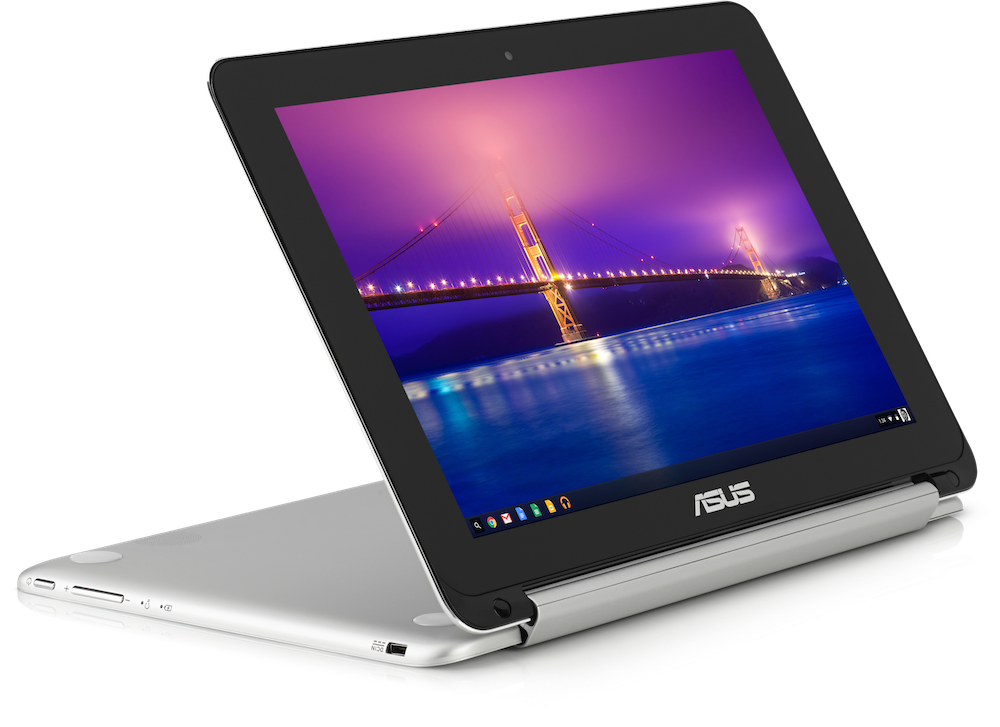 We'll have more details on the Chromebit as they become available. Please follow iClarified on
Twitter
,
Facebook
, or
RSS
for updates.