iMac-like Docking Station for Apple Notebooks
Posted January 3, 2008 at 3:06pm by iClarified · 3709 views
A patent published today reveals that Apple is creating an integrated monitor and docking station for its notebooks. The exterior of this docking station closely resembles the look of an iMac.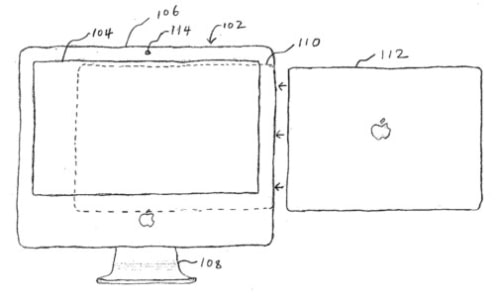 A docking station is disclosed. The docking station includes a display and a housing configured to hold the display in a manner that exposes a viewing surface of the display to view. The housing defines a docking area configured to receive a portable computer; The docking area is at least partly obscured by the display when viewed from the viewing surface side of the display at an angle substantially orthogonal to the viewing surface.
The release of this patent application does seem to coincide with Apple's rumored portable notebook release; however, it is unlikely that such a device is ready for release.
Read More