Google Announces New 'Spaces' Group Sharing App With Google Search, YouTube, and Chrome Built In
Posted May 16, 2016 at 4:39pm by iClarified · 12178 views
Google has announced a new 'Spaces' group sharing app that has Google Search, YouTube, and Chrome built in.
We wanted to build a better group sharing experience, so we made a new app called Spaces that lets people get people together instantly to share around any topic. With Spaces, it's simple to find and share articles, videos and images without leaving the app, since Google Search, YouTube, and Chrome come built in.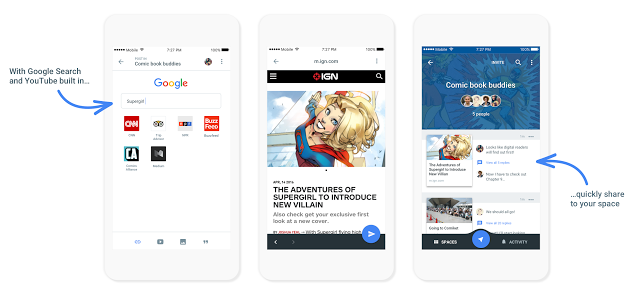 Highlights:
When someone shares something new to a space, the conversational view lets you see what the group is talking about without missing a beat.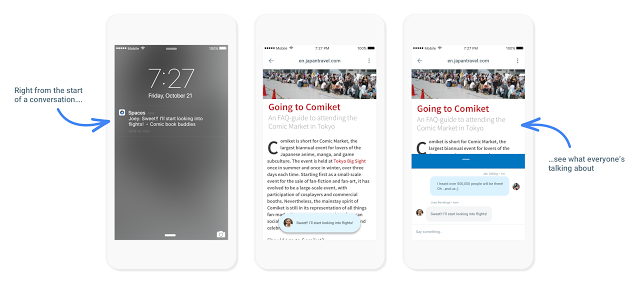 And if you ever want to find something that was shared earlier—articles, videos, comments or even images—a quick search lets you pull it up in a snap.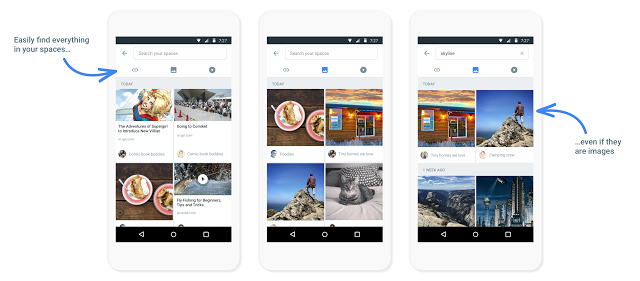 You can create a space with just one tap for any topic and invite anyone via messaging, email, a social network, or whatever way you like. Spaces is rolling out today on Android, iOS, desktop, and mobile web for all Gmail accounts. Please follow iClarified on
Twitter
,
Facebook
, or
RSS
to find out when it's live.