Twitter is now testing a 280 character limit for tweets, double the current limit of 140 characters.

The company says it's considering the move to 280 characters because in languages like Japanese, Korean, and Chinese you can convey about double the amount of information in one character as you can in many other languages, like English, Spanish, Portuguese, or French.

We see that a small percent of Tweets sent in Japanese have 140 characters (only 0.4%). But in English, a much higher percentage of Tweets have 140 characters (9%). Most Japanese Tweets are 15 characters while most English Tweets are 34. Our research shows us that the character limit is a major cause of frustration for people Tweeting in English, but it is not for those Tweeting in Japanese. Also, in all markets, when people don't have to cram their thoughts into 140 characters and actually have some to spare, we see more people Tweeting – which is awesome!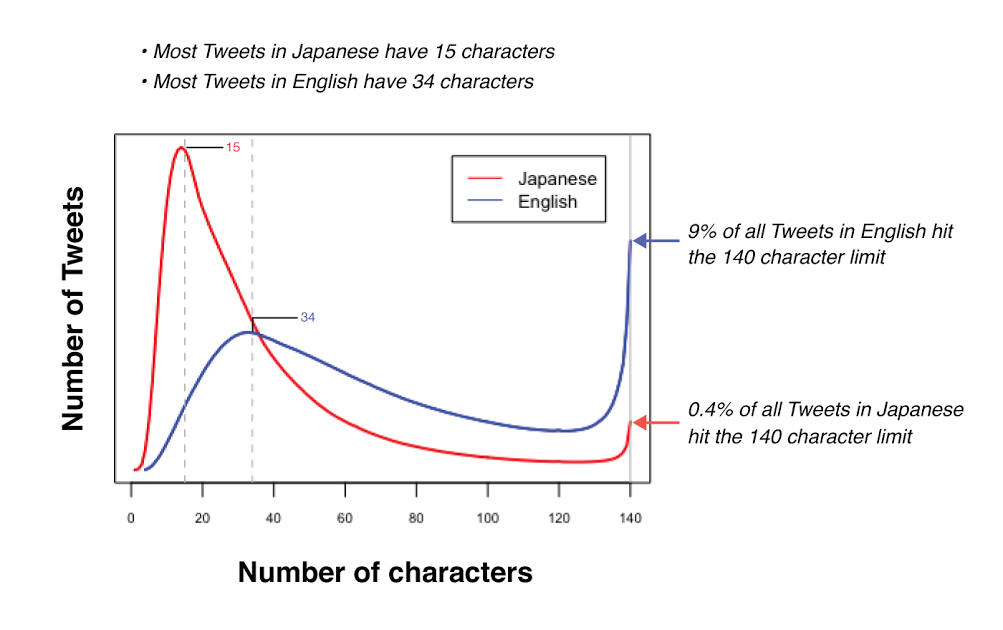 You can see some examples of 280 character tweets vs. 140 character tweets in the timelines below. Twitter says it's launching the feature to a small group of people before making the decision to launch to everyone; however, it feels as though the move is imminent.

Read More