AgileBits has announced the first beta of 1Password 7 for Mac.

Guess what, Mac fam? 1Password 7 for Mac is on its way! This first beta is just a taste of what's to come and it's already packed full of new features and improvements.

Check out the new features below!

--
Features:
● Beta bling
The awesome starts with the lock screen but the real magic happens when those doors open.




● Enhanced sidebar
1Password 7 comes at you fast with its bold, beautiful sidebar. The sidebar shows more information than ever, but the dark theme and monochrome icons allow you to focus your attention on what matters most: your items.




● Drag and drop
You can now see all your vaults in the sidebar. This makes it easy to drag and drop items between vaults to organize them. You can even drag them between two different accounts. And if you drag items onto New Vault, a vault will be created for you right there and then. It's never been easier to share and organize your information.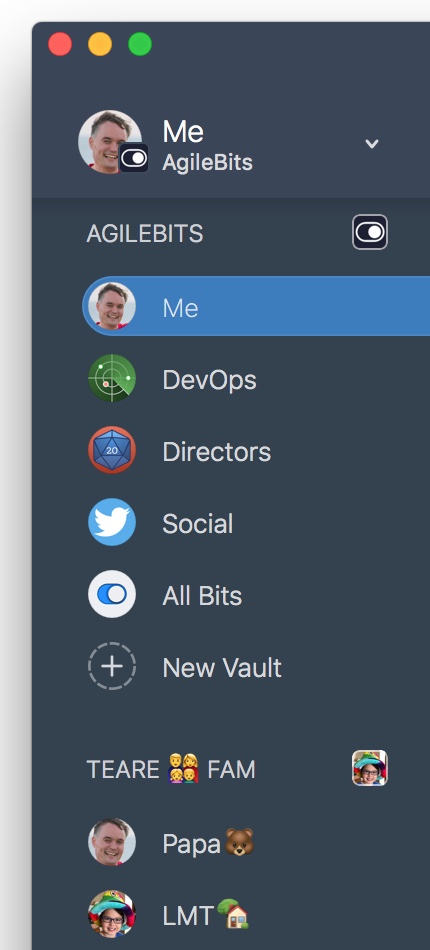 ● Easily edit vaults
With the new sidebar it seemed fitting to allow you to manage your vaults directly from there. So that's what we did. Edit vault names, change their descriptions, choose an avatar or upload your own. All without ever leaving 1Password.





● Rich formatting in notes
Are you feeling bold? How about emphatic? You can now express your emotions in secure notes. Use Markdown in any of your notes to add clickable links, ordered and unordered lists, and eye catching styles.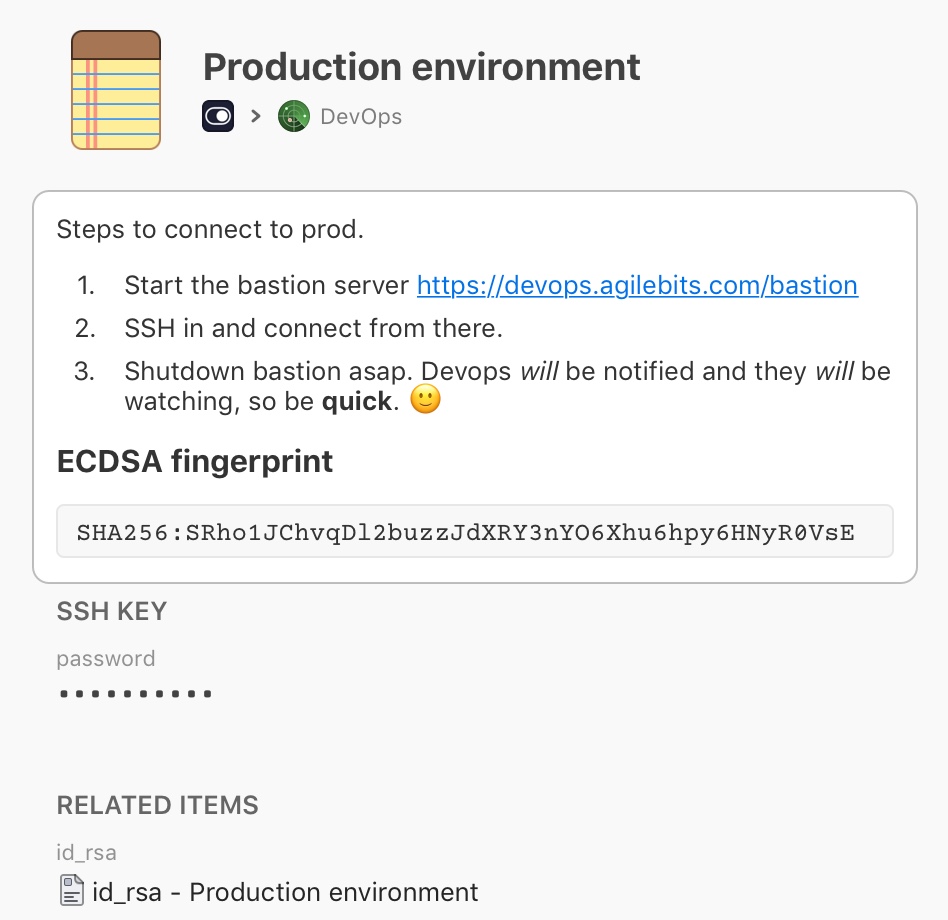 ● Nested tags
Tag fanatics rejoice! Not only can you organize your items with tags but you can also organize your tags. There's an Inception joke here somewhere; while you wait for me to find it, add a forward slash to your tag names and 1Password will do the rest.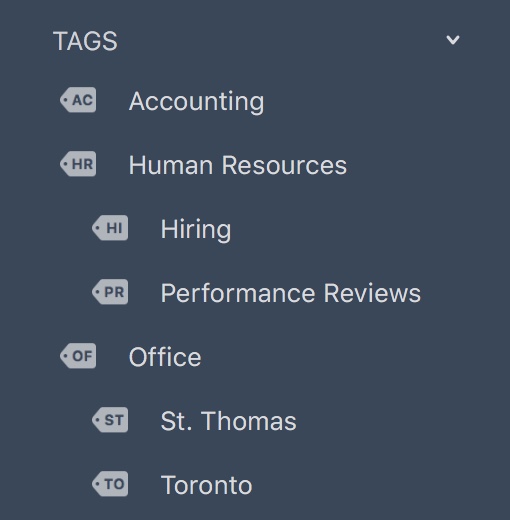 ● Pop-out items
If you use lots of different apps on your Mac or enjoy viewing multiple items at once, you're going to love this: click the icon on the toolbar and your item details are whisked away into a new sticky window that will stick around until you dismiss it.




● Our own font: Courier Prime Bits
No design is ever complete without finding the perfect font. We've added a beautiful custom font created specifically for 1Password called Courier Prime Bits (based on the lovely Courier Prime). Alan Dague-Greene is the creative genius behind this font and it makes your passwords look alive.




● Finding pwned passwords
Troy Hunt has collected more than 500 million passwords from various breaches in his Have I Been Pwned? database. Easily check if your password is among them.





● Secure Enclave for Touch ID
Secure Enclave protects your Master Password when Touch ID is enabled. This greatly improves your security when using Touch ID because the encryption keys are protected by the hardware in your Mac and are not accessible to any other programs or the operating system.

● Safari App Extension
Our Safari extension now comes built in to 1Password 7. There's no need to manage it separately, it updates whenever 1Password updates, and it's more secure to boot!

● Single process architecture
We completely rearchitected 1Password 7 to run within a single process. This eliminates connection issues between the main app and mini, greatly speeds up loading, and improves performance everywhere.

● Grab bag of lit-ness
The changelog for beta 1 is huge. Coming in at nearly 100 additional features and improvements, it's literally too much to read. Here are the CliffsNotes (or Coles Notes if you're reppin' Canada):

○ Collapse the sidebar entirely so your items get all the love
○ Share vaults directly from the sidebar
○ Easily see your currently selected vault and account
○ Login details now highlight one-time passwords
○ Tags are monogrammed with their initials
○ Select which vaults to focus on right from the sidebar
○ Quickly find items with our new Spotlight integration
○ Use Handoff to view iOS items right from your Dock
○ Login icons have never looked better
--

You can download 1Password 7 from link below. 1Password 7 is free for everyone with a 1Password membership. Those with a standalone license for version 6 will be prompted to subscribe or purchase a license when the beta opens. For a limited time you can purchase a license for $39.99 but later this year when launched, 1Password 7 will cost $64.99. You can also try the software free for a month.

Download