Google has announced a completely revamped Google News that uses artificial intelligence to organize stories, images, and video for you.

The reimagined Google News uses a new set of AI techniques to take a constant flow of information as it hits the web, analyze it in real time and organize it into storylines. This approach means Google News understands the people, places and things involved in a story as it evolves, and connects how they relate to one another. At its core, this technology lets us synthesize information and put it together in a way that helps you make sense of what's happening, and what the impact or reaction has been.




When in the app, a 'For You' section helps you stay up to date on the news you care about starting with a briefing of five stories that are a mix of the most important headlines, local news, and the latest developments on the topics you're interested in.

The more the app is used, the better it gets at selecting stories for you. You can also tell Google News if you want to see more or less of a topic of publisher.

Additionally, Google is experimenting with a visual format called newscasts.

Here, the latest developments in natural language understanding bring together a collection of articles, videos and quotes on a single topic. Newscasts make it easy to dive right into perspectives to learn more about a story—plus, it's easy to read on your phone.

To dive even deeper into a story you can tap for 'Full Coverage' with headlines from different sources, videos, local news reports, FAQs, social commentary, and a timeline for stories that have played out over time. Full Coverage is an unpersonalized view of events from a range of trusted news sources.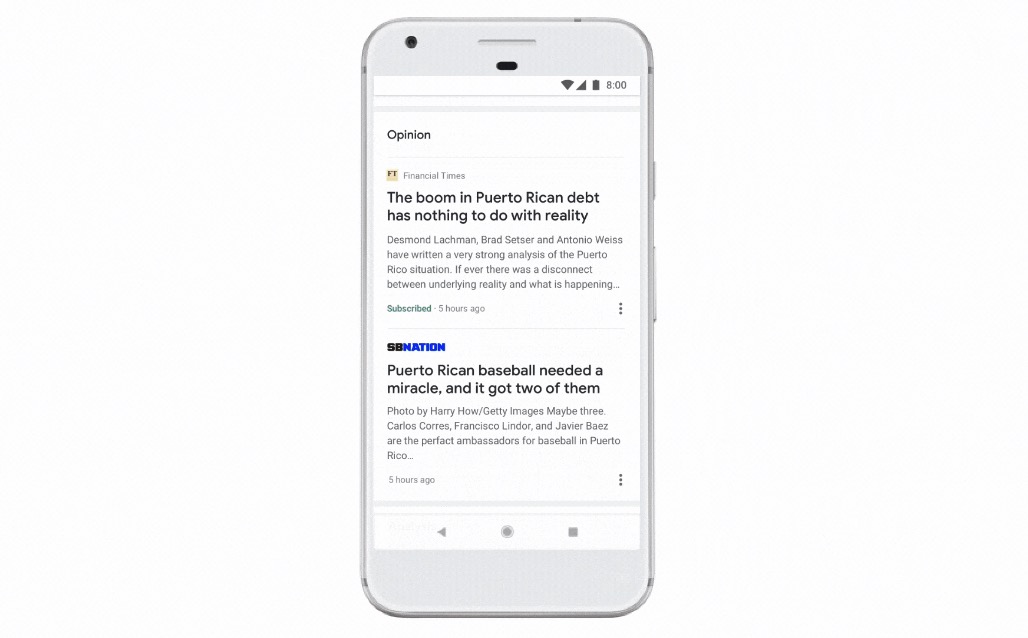 Under Headlines you can find an unfiltered view of news from around the world. There's sections for technology, business, sports, entertainment and others.

The Newsstand tab lets you find and follow sources you like, as well as, browse and discover new ones. There are over 1,000 magazine tiles in a mobile optimized reading format.

To support news sources, you can subscribe with your Google Account. Soon you'll get access to your paid content on all platforms and devices including Google News, Google Search, and on publishers' own websites.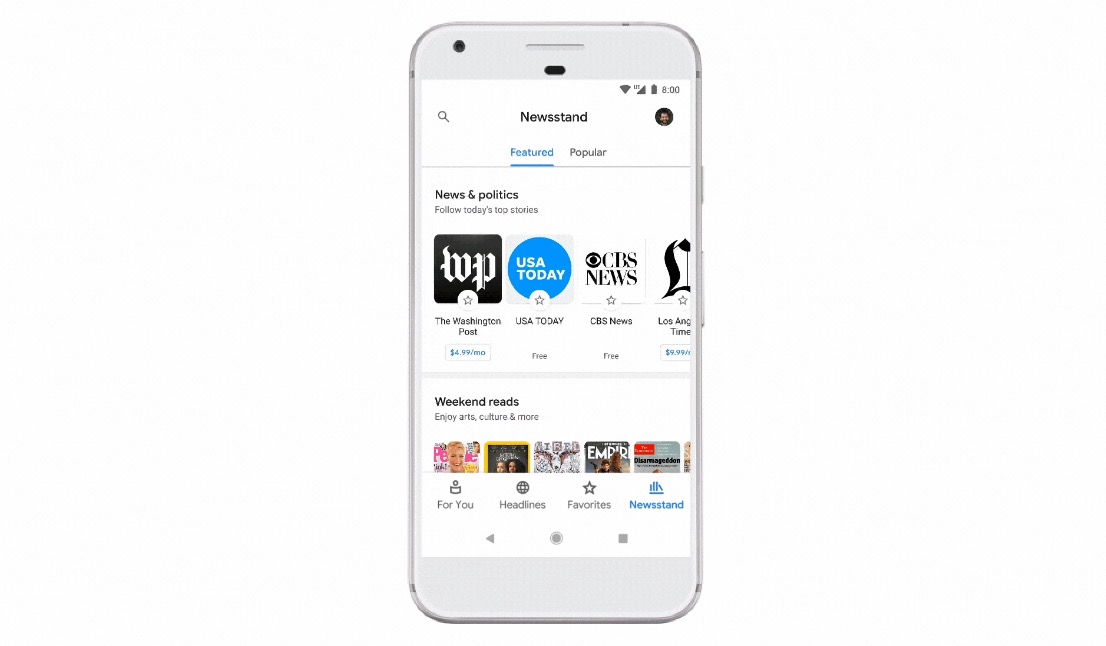 The new Google News app replaces Google Play Newsstand on mobile and desktop and the Google News & Weather app on mobile. It's rolling out starting today and will be available to everyone on Android, iOS and the web in 127 countries by next week.

Take a look at the video below for more details...