AT&T Releases WatchTV App for iOS and tvOS
Posted June 29, 2018 at 1:59pm by iClarified · 14144 views
AT&T has launched its new WatchTV streaming service featuring live TV and on demand entertainment.
Stream live TV and on demand entertainment with WatchTV from AT&T. Enjoy news, events, and shows as they air. Your favorite TV series and movies can be viewed virtually anywhere, anytime.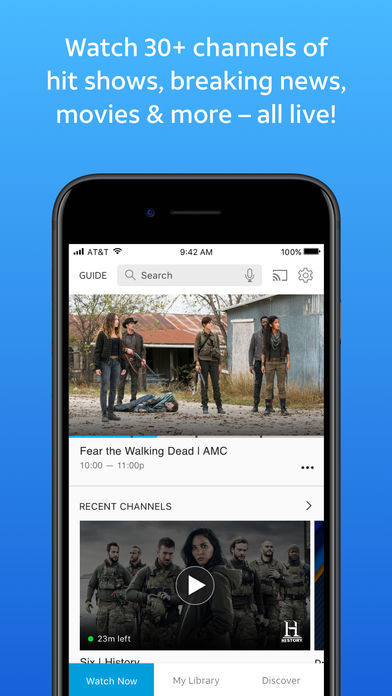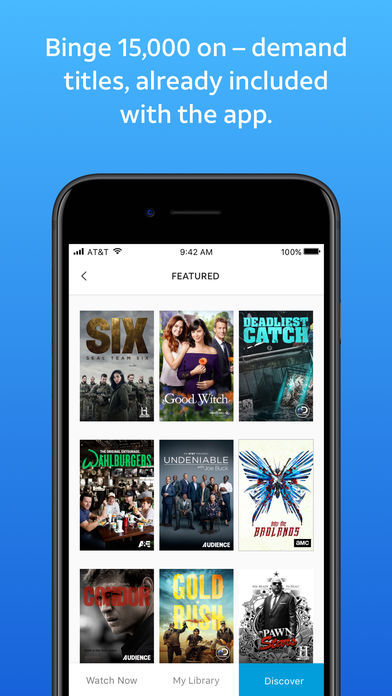 Features:
● LIVE TV
Watch news, events and shows you crave on 30+ live channels, including TBS, Discovery, AMC, CNN, TNT, Hallmark Channel, History, Lifetime, A&E, TLC, Cartoon Network, and so many more. Stream your favorite shows like The Walking Dead, Project Runway, and Conan in real time.
● ON DEMAND
Sit back and chill with 20,000 movies and shows – ready when you are. Catch up on hit shows like Hawaii Five-O, Law & Order, and The Big Bang Theory or watch movies like The Hunger Games and The Lego Movie.
● 24/7 ACCESS TO HBO
Roll out the red carpet with HBO East, HBO Family East, and HBO Latino. Never miss another episode of Game of Thrones, Westworld, or Ballers.
*Access to HBO content requires an AT&T Unlimited &More Plan. See details below.
● WATCH ANYWHERE
WatchTV can be streamed on up to 2 devices at the same time, such as your smartphone, tablet, Apple TV, or Amazon Fire TV. Whether home or on the go, simply download WatchTV and begin watching live television and on demand movies.
You can download AT&T WatchTV from the App Store for free. Access to WatchTV is included with AT&T's Unlimited &More plans or you can pay $15/month. More details can be found
here
.
Download