Sling has announced that the Sling TV app is getting an updated UI for the Apple TV. Sling TV is over-the-top internet television service owned by Dish Network.

Starting today, Apple TV users will get to enjoy new features that simplify how you stream on Sling TV. The updated features provide a more content-centric experience, allowing you to manage your favorites and see more information about shows before you click to watch.

What's New In This Version:
● Updated Guide
The grid guide will now show more images and information about a show before you click to watch. Once you've selected a listing, you'll see a description of that content and a photo preview at the top of your screen. We've also made the channel listings larger to make the guide easier to read, so you'll see five channels at a time in 1.5-hour increments.

Filters now live on the left-hand side of the screen—to filter channels by category, such as My Channels, Sports, Movies, Kids and more, scroll to the arrow on the far left. Want to access a specific network's Channel Guide? Simply click on the channel logo in the grid guide on the left side of the screen to see all the content available on that channel.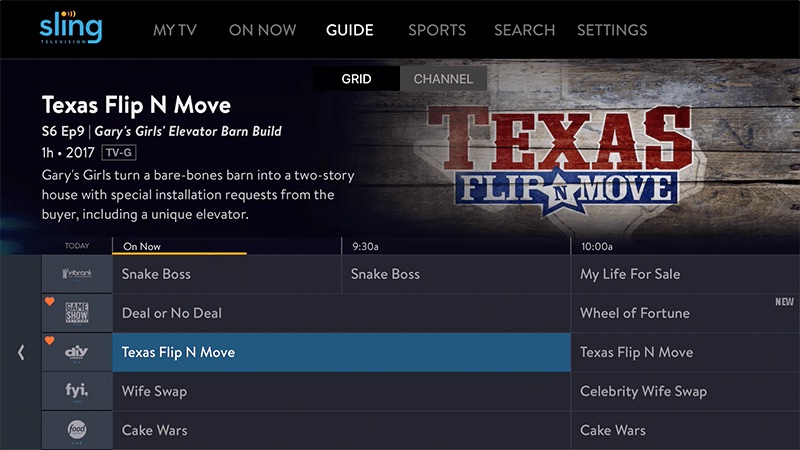 ● Get Info Before You Watch
When selecting content, the information view now has images and displays information about other available seasons on Sling.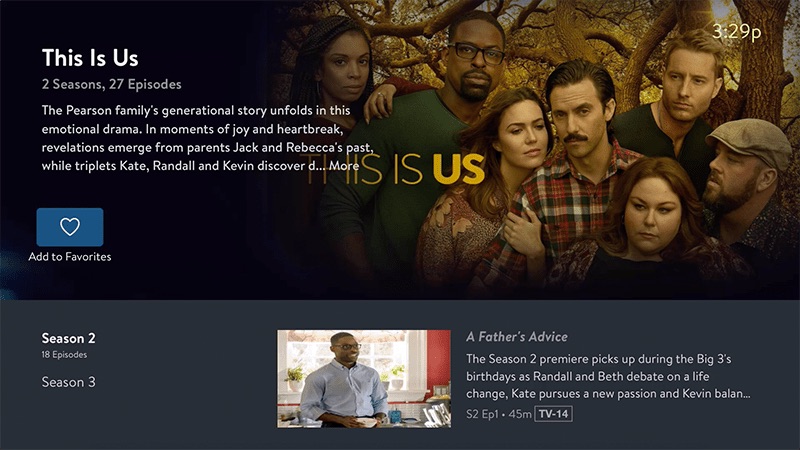 ● Ribbon Management
Managing your shows just got a lot easier. Now, instead of scrolling through content to get to the "Manage" buttons, you can select the orange icon at the front of the row to edit your favorite channels, view all recordings and edit the content in the continue watching ribbon.

● Carousel
No more scrolling back through content to get to the beginning – now, when you browse through rows, it will loop back to the beginning of the list once you reach the end.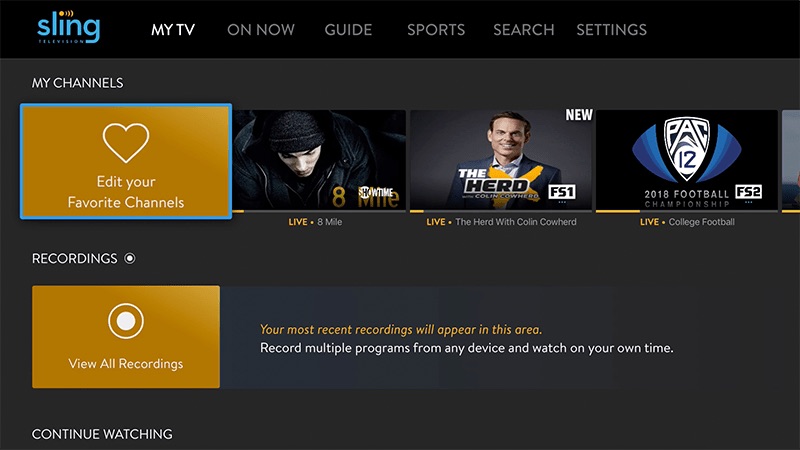 ● Selection Color
Easily identify where you are in a ribbon by a blue outline that appears around your current selection.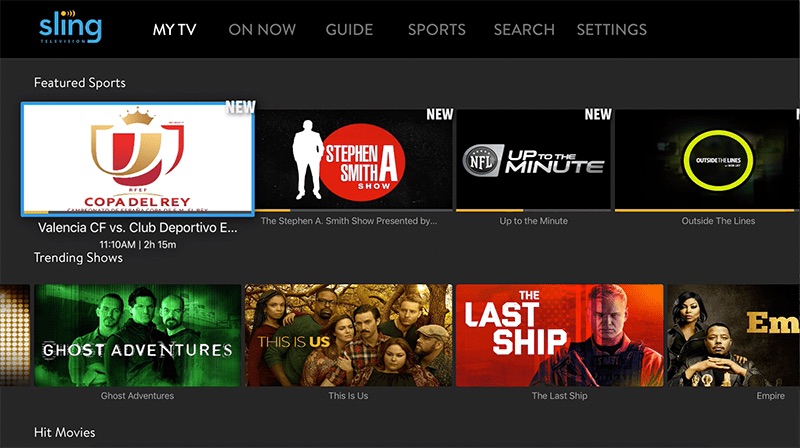 ● Remote Capabilities
When streaming, tap the remote touch pad to view more information about what you're watching, including show name, description, closed caption options, player controls are more. You'll also be able to see how much you're rewinding or fast-forwarding. And, if player controls aren't available on the program you're watching, we'll let you know that, too.

These features will be coming to additional Sling TV-supported devices in the future.

Read More