iPhone 2.2 Firmware Adds Public Transit/Walking Directions
Posted October 25, 2008 at 5:11pm by iClarified · 15680 views
The iPhone 2.2 firmware will add public transit and walking directions along with Google Street View and location sharing, according to an iPhoneYap screenshot gallery.
AppleInsider made the following observations...
Car, Public Transit, and Walking Directions
Maps now offers three icons when seeking directions: car, public transit, and walking. Selecting the transit icon provides a list of transit choices that can include subways, buses, or a combination of the two.
Each transit option has a list of departure times and estimated commute times. When you've selected an option you will get step-by-step directions from your current location, usually directing you to your chosen departure subway or bus stop on foot. During commutes, Maps will specify when you should board or disembark from a bus or train.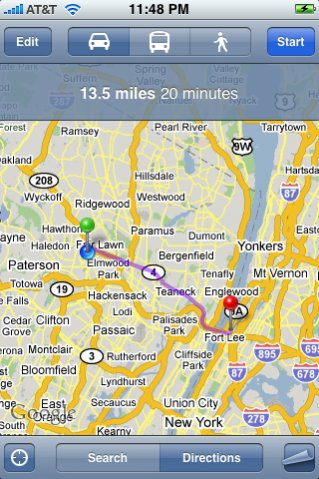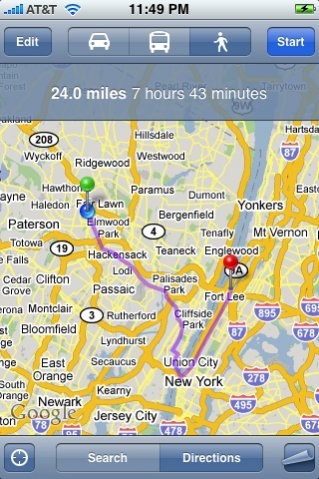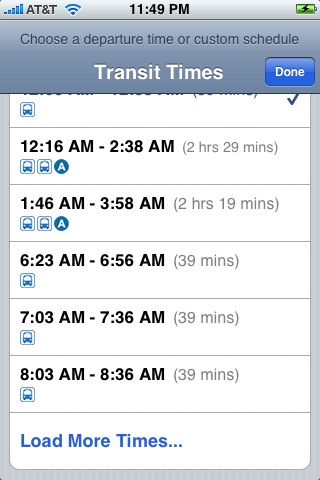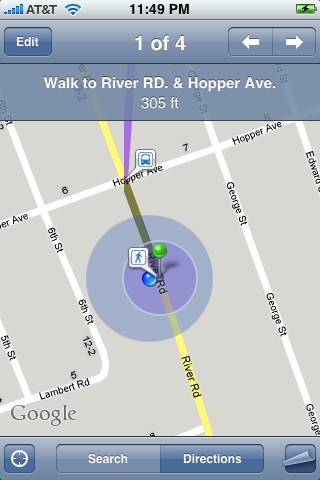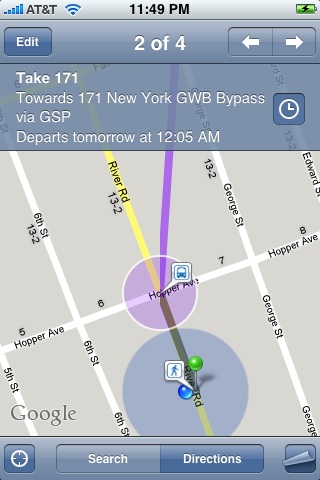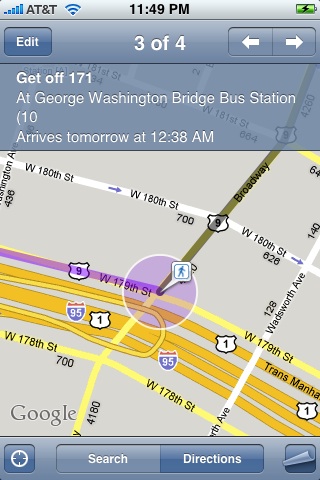 Street Views
As we reported
earlier
the 2.2 beta 2 firmware now includes Google Street View.
iPhoneYap reports that you simply need to "drop a pin or click a searched location to get the tooltip to popup from the pin." The tooltip popup then serves as a gateway to the Street View interface.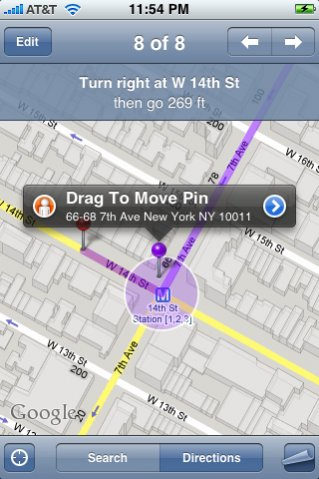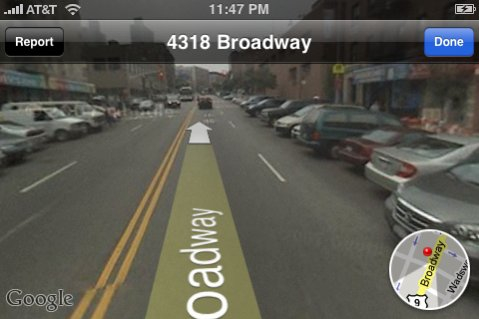 Location Sharing
Selecting the "Share Location" option of an address will populate a new email with a link to the location. You can then send the link to any email address of your choice.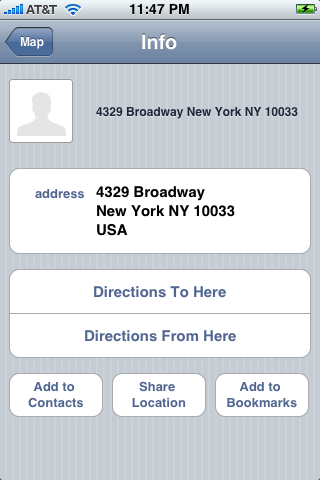 Read More
[via
AppleInsider
]