Apple is currently giving away free downloads of Brushstroke via its new Apple Store app. Brushstroke is usually a $4.99 purchase.

To get the app for free, first download and install the Apple Store app from here.

Download Steps:
● Choose the Discover tab at the bottom of the screen and scroll down to reveal the special offer.

● Tap the Download Now link then tap the blue Download now for free button at the bottom of the screen.

● You will be brought to the App Store application. Tap the Redeem button at the top right of the screen.

● The app will now begin to install.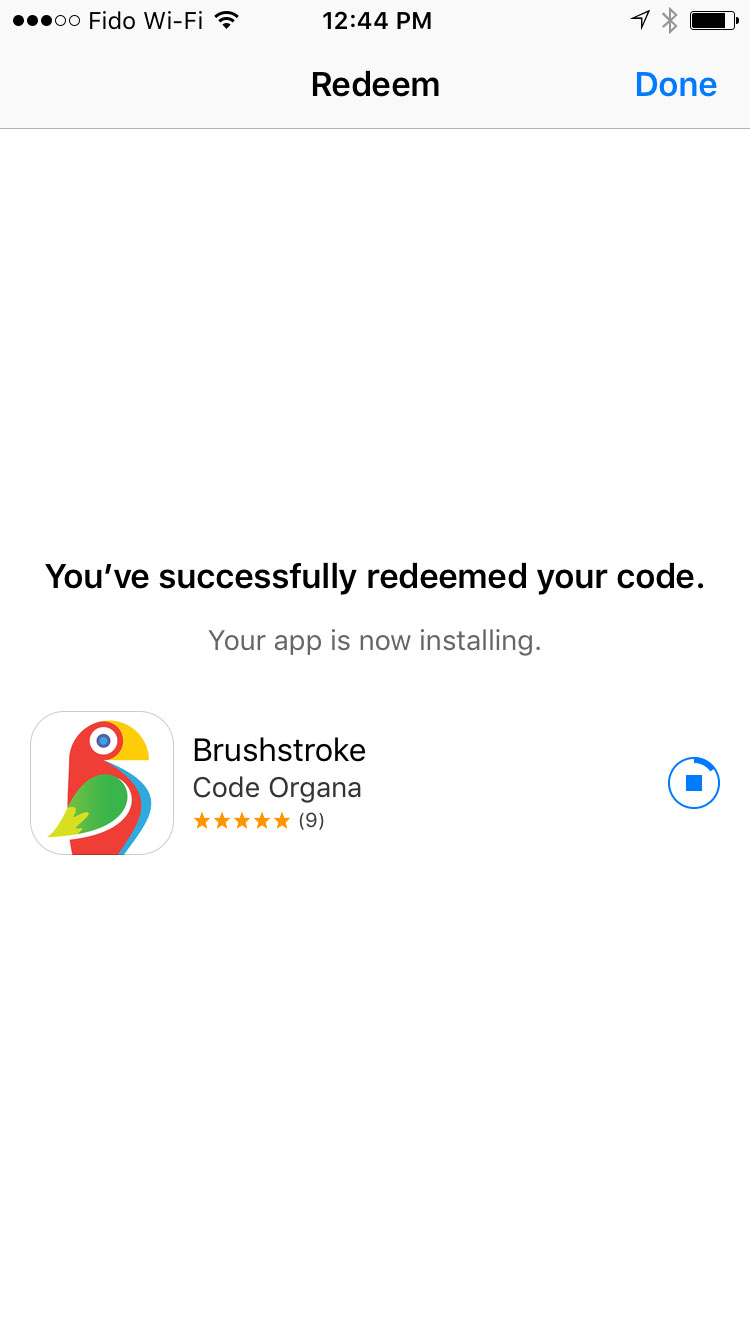 Brushstroke transforms your album photos and snaps into beautiful paintings in one touch. Edit, sign, and share your work on Instagram, Twitter, and Facebook. Want your artwork printed? We've teamed up with CanvasPop to provide the best quality canvas prints available. Pick a frame and size, and you'll have your masterpiece delivered and hanging on your wall in no time.

Features:
• Automatically transform your photos into one of many painting styles
• Load photos from your Camera Roll and other Albums
• Take snaps and watch them transform instantly
• Experiment with different color palettes
• Adjust your painting to get just the right look
• Select from a variety of canvases and surfaces
• Sign your painting to personalize it
• Share your art on Instagram, Twitter, and Facebook
• Have your art printed and shipped right to your doorstep

Read More