Apple's next generation iPhone will feature a wraparound OLED 5.8-inch display with integrated fingerprint sensor, according to a research note from Cowen and Company. Additionally, the phone is expected to include some "form of facial/gesture recognition".

"Other features appear to include some form of facial/gesture recognition supported by a new laser sensor and an infrared sensor mounted near the front-facing camera and, as expected, should also finally include wireless charging," writes analyst Timothy Arcuri.

Notably, Robert Scoble wrote about a new sensor for the iPhone back in October.

The phone itself has a next-generation 3D sensor from Primesense, which Apple bought. Apple has 600 engineers working in Israel on just the sensor. It's the 10th anniversary of the iPhone. It's the first product introduction in Apple's new amazing headquarters. It's a big f**king deal and will change this industry deeply.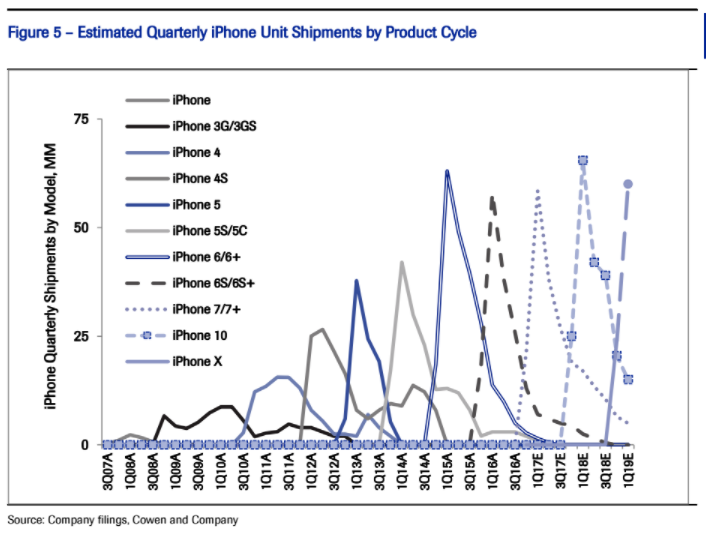 Arcuri also expects:
● "A feature-rich launch w/three models" — a new 5.8-inch iPhone in addition to existing 4.7- and 5.5-inch models
● The 5.8-inch iPhone will have an OLED screen, a new kind of screen technology that uses less power and produces deeper blacks
● The 5.8-inch model will have a "wraparound" design and will integrate the Touch ID fingerprint sensor "integrated under the glass and in the active display area."

The newly redesigned iPhone is expected to spark a 'super cycle' of upgraders. Arcuri is calling it the 'iPhone 10'.

Please follow iClarified on Twitter, Facebook, Google+, or RSS for updates.

[via BusinessInsider]