Analyst: Apple May Be Forced to Drop Touch ID From iPhone 8
Posted April 17, 2017 at 7:25pm by iClarified · 18551 views
Andy Hargreaves, equity research analyst at Pacific Crest Securities, claims that Apple may be forced to drop Touch ID or delay production if it can't resolve issues with integrating the sensor under the next generation iPhone's display.
Likely options for Apple include a delay of production or elimination of fingerprint sensing on the OLED iPhone. We believe Apple continues to work on solving its optical fingerprint issues. If it's able to solve the problems in the next month or so, it would likely place volume orders at that point. This would likely lead to a delay of the OLED iPhone launch, but we would not expect it to meaningfully affect volume for the cycle. If it's not able to fix the problems in that time frame, Apple may be forced to eliminate fingerprint sensing from the OLED iPhone altogether.
Hargreaves doesn't believe that Apple has submitted firm productions orders for the optical fingerprint module which suggests the functionality may not be ready. He also believes that Apple has evaluated and passed on Synaptic's solution.
This isn't the first time we've heard reports on possible delays due to the Touch ID. Analyst Timothy Arcuri of Cowen and Company reported last week that integrating the Touch ID sensor into the iPhone 8's display remains a
big bottleneck
for Apple.
If Touch ID is dropped it would create enormous pressure on unproven 3D sensing tech to replace the verification system on current generation devices.
Suppliers suggest that the solution is both fast and highly reliable, even in low-light scenarios or from odd angles. If this proves accurate, reliance solely on 3D sensing for biometric login and verification could be a viable and innovative replacement for the highly popular fingerprint sensor.
You can follow iClarified on
Twitter
,
Facebook
,
Google+
, or
RSS
for updates.
[
via MacRumors
]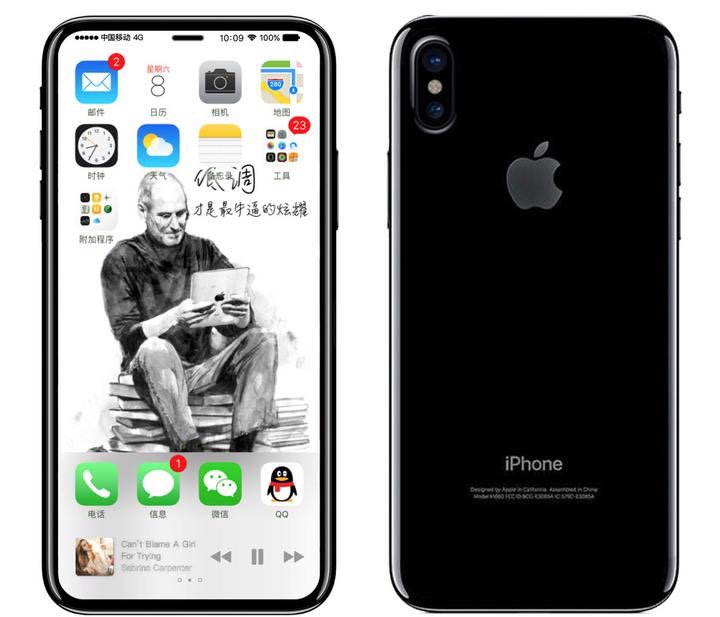 [
Mockup
]