Microsoft has unveiled a redesign of OneNote for Mac, Windows, iOS, Android and the Web. The new design includes enhancing usability for those who use assistive technologies, simplified navigation controls and consistency across devices.

In this update, we focused on making OneNote more usable for those with disabilities—such as vision and mobility impairments. We interviewed hundreds of people and analyzed product telemetry to understand how to improve keyboard shortcuts and the screen reader experience. We're excited to share a vastly improved user experience in these two areas.



Simplified navigation
Now, the navigation controls are all in one area on the left-hand side of the app. This allows users to easily switch between their notes and dramatically improves usability with assistive technologies. With the new consolidated and simplified design, screen readers can easily navigate through the app to help those with disabilities. In addition, content is front and center—helping students to focus and avoid distractions.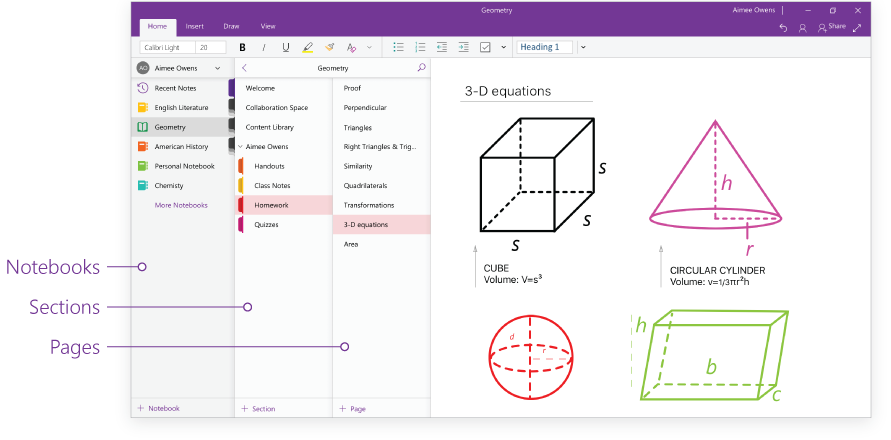 Consistency across devices
With this update, regardless of what device someone is using, the experience will be the same—allowing users to capture thoughts, jot down notes and get things done more quickly. This update is also exciting for schools, where device variety is increasingly common. Students will now be able to easily transition between their home and school devices, keeping them focused on their school work.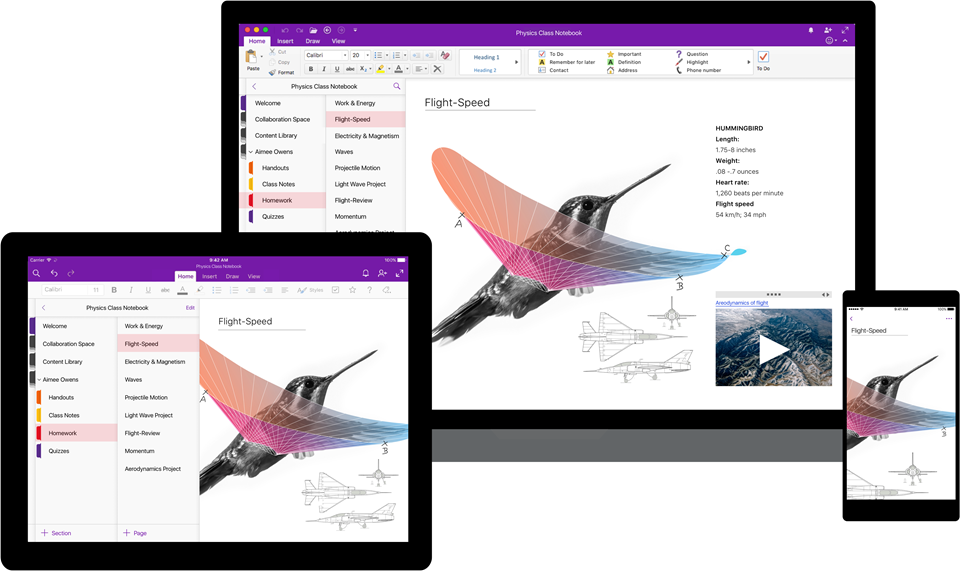 The new redesign for OneNote is rolling out for Windows 10, Mac, iOS, Android and on the web over the coming weeks. You can download Microsoft OneNote from the App Store for free.

Download