Designers have already starting improving the look of the new Notification Center in iOS 5.

Jay Moon has created a simple and clean design that really makes the notifications and widgets pop.



Jeff Broderick has a light design inspired by Lion Launchpad.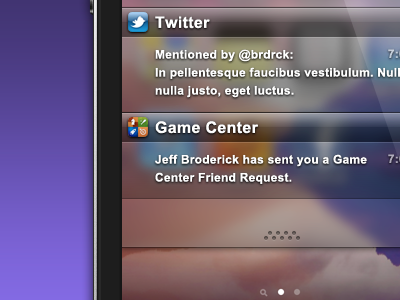 Gildedsplinter has a design that improves the overall look of the current one.



Thankfully jailbreakers will be able to customize the look and feel of their Notifications center with new themes and widgets. Hopefully, Apple realizes a bit more work on the look of Notification Center might be good idea before release.

[via MacStories]

Here's the current design for comparison. The general consensus in the design community is that this light linen texture looks terrible. What do you think?