How to Convert a Music File to Audiobook Using iTunes
Posted October 18, 2008 at 8:55pm by iClarified · 74965 views
These are instructions on how to convert a music file in your iTunes library to an Audiobook. This will allow you to stop and continue listening to the file from its last current position.
Step One
Click to launch
iTunes
from the dock

Step Two
Click to select
Music
from the list of libraries on the left.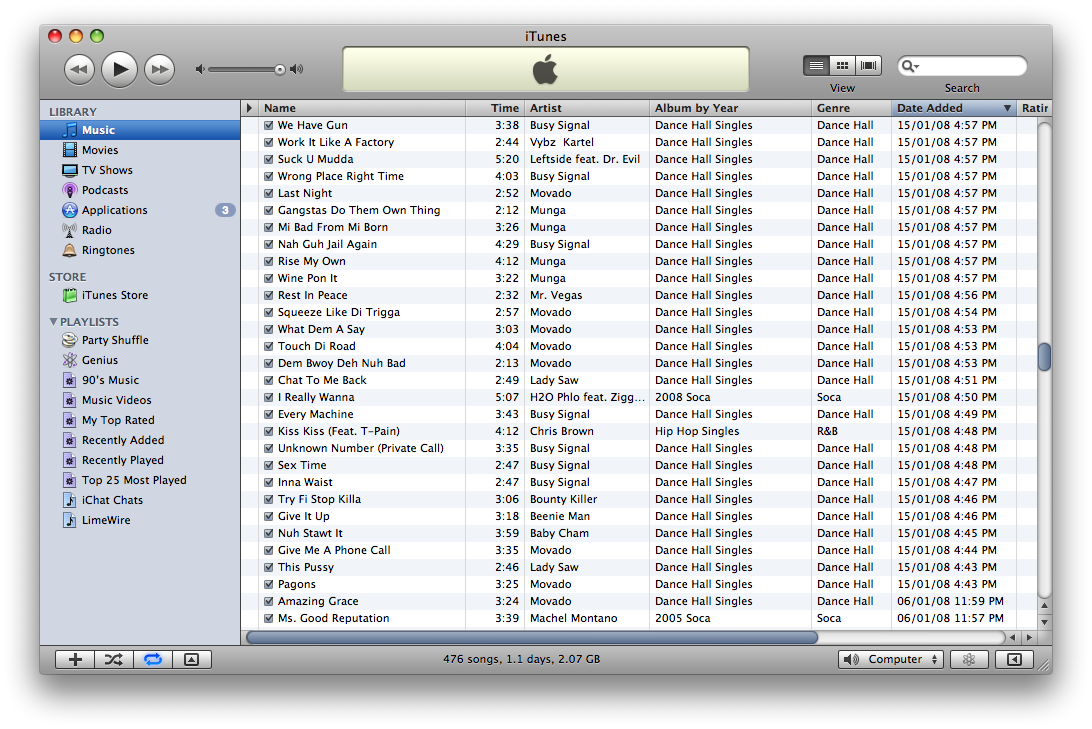 Step Three
Right click a song you would like to convert to an Audiobook and select
Get Info
from the popup menu.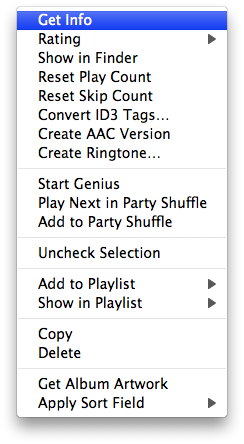 Step Four
Click to select the
Options
tab from the window that appears.
Step Five
From the options tab choose
Audiobook
from the Media Kind dropdown.
Step Six
Check
Remember playback position
from the checkboxes below then click the
OK
button.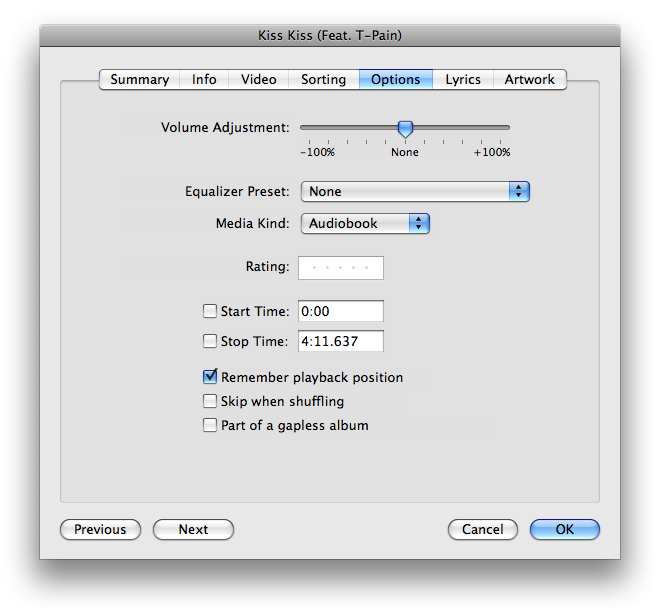 Step Seven
Now select
Preferences
from the iTunes Menu at the top left of your screen.
Step Eight
From the General Tab of the iTunes Preferences Window make sure
Show Audiobooks
is checked then click the
OK
button.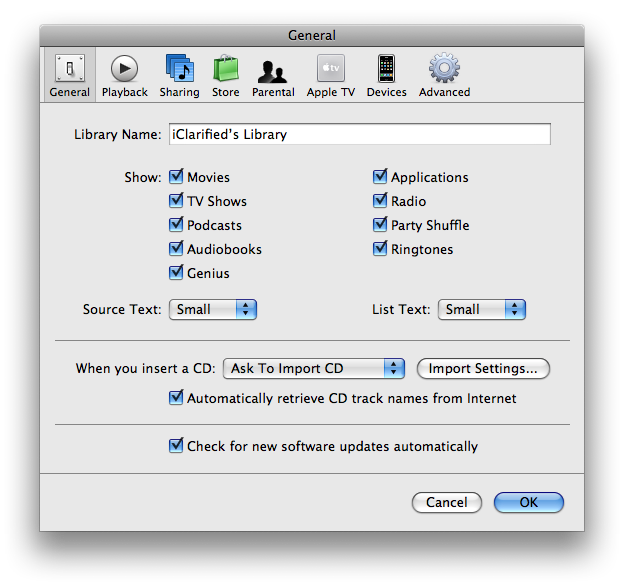 Step Nine
Select
Audiobooks
from the list of libraries are on the left.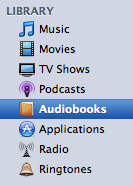 Notice the file you selected earlier is now present in the Audiobooks list. You can play and stop this file and when you return at a later date it will be in the same position you left it.
THANKS: This tip was first posted on
LifeHacker
as far as I am aware. So thanks to them for the find.