J.D. Power Ranks Apple iPhone Highest
Posted November 6, 2008 at 11:06am by iClarified · 4047 views
iPhone manufacturer Apple ranks highest in overall customer satisfaction among business wireless smartphone users, according to the J.D. Power and Associates 2008 Business Wireless Smartphone Customer Satisfaction Study(SM) released today.
The study, now in its second year, measures business customer satisfaction with wireless smartphones -- defined as mobile phones offering advanced capabilities and personal computer-like functionality -- such as a BlackBerry or Treo. Overall satisfaction is measured across five key factors. In order of importance, they are: ease of operation (27%); operating system (24%); physical design (21%); handset features (18%); and battery aspects (10%).
Apple ranks highest in overall smartphone customer satisfaction with a score of 778 on a 1,000-point scale, performing particularly well in the ease of operation, physical design and handset feature factors. BlackBerry manufacturer RIM (703) and Samsung (701) follow Apple in the rankings.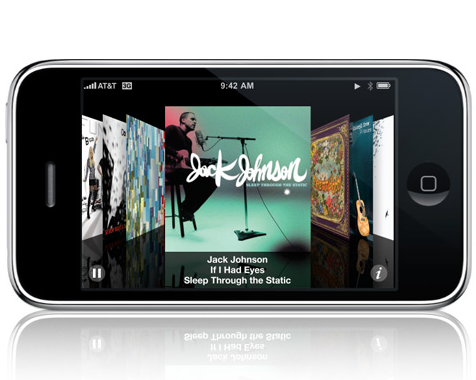 "With the introduction of the iPhone in 2007, Apple has clearly differentiated itself from the competition in areas that are most important to business smartphone users," said Kirk Parsons, senior director of wireless services for J.D. Power and Associates. "By making basic applications and features easy to use and providing functionality in a thin, lightweight device, Apple has performed well in exceeding customer expectations."
The study finds that one-fourth of users report experiencing at least one software-related issue or problem with their current smartphone device. The software-related issues reported most often include the need to reboot the phone, application malfunction/freeze and issues related to touch screen malfunction. Among those owners who have experienced a software problem, 44 percent report having to reboot their device at least once on a weekly basis during the past 12 months, while 34 percent report experiencing either an application malfunction or application freeze at least once per week.
"Given that smartphones are actual mini-computers, it's not unexpected that users experience software-related issues," said Parsons. "However, with the increasing number of features and applications that can be used on these devices, both the devices and software platforms will need to be more reliable if market penetration of smartphones is to increase over time. It's critical for manufacturers to offer a complete package of functionality that is easy to use and has minimal operation malfunctions."
The study also finds the following key smartphone business wireless usage patterns:
-- Sixty-nine percent of business smartphone users own a hands-free headset, and 74 percent of those owners use a wireless headset device. Motorola owners report a higher incidence of using wireless headsets (86%), while only 60 percent of Apple iPhone owners report using a wireless headset device.
-- Among smartphone users, 37 percent would like GPS (global positioning system) capabilities on their device, 25 percent would like Wi-Fi capabilities, 23 percent want touch screen and 15 percent would like to have voice recognition command for automatic dialing.
-- The average reported purchase price of a smartphone device is $216, compared with an average reported purchase price of $261 in 2007. Apple owners report the highest average purchase price at $337, while Motorola owners report the lowest device pricing at $169.
-- The top five reasons given for choosing a smartphone brand are: Internet capability (45%), ability to use e-mail account (41%), overall design/style (39%), Bluetooth capabilities (37%) and keyboard style (e.g., QWERTY) (37%).
-- Thirty-four percent of smartphone owners say they download third-party software. Popular software downloads among business users include games (49%), business applications such as Microsoft Word and Excel (43%) and travel-related programs (36%).
The 2008 Business Wireless Smartphone Customer Satisfaction Study is based on responses from 1,388 business wireless customers who currently own a smartphone device. The study was fielded between August and September 2008.
Overall Smartphone Index Rankings
(Based on a 1,000-point scale)
J.D. Power.com Power Circle
Manufacturer Index Score Ratings For Consumers
Apple 778 5
RIM (BlackBerry) 703 4
Samsung 701 4
Industry Average 681 3
HTC 676 3
Motorola 659 3
Palm (Treo) 644 2