Cost is the Largest Deterrent to iPhone
Posted November 1, 2007 at 6:32pm by iClarified · 3711 views
The latest GMI Poll, powered by global market intelligence provider GMI (Global Market Insite, Inc.), found that cost is the major factor keeping most people from buying an iPhone. At the $500 price point, only 8 percent of respondents said they were likely to buy the iPhone, but if the price were to drop to $100, 88 percent said they would be more likely to buy it.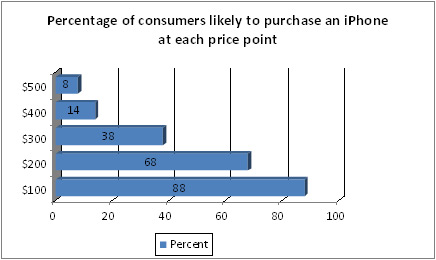 The Apple-AT&T alliance is another factor keeping people from buying the iPhone. Seven percent of respondents said they would only buy an iPhone when their current service plan expired. A full 60 percent said Apple's decision to use AT&T as the sole service provider is a black mark for the iPhone, and may keep them from buying the device.
GMI interviewed 2,356 consumers, representing a broad sample of the population. The interviews were conducted online using GMI's survey application InstantSurvey.
"Overwhelmingly, people like the iPhone," says Chris Seals, vice president of research at RDA Global, a telecommunications consultancy based in Houston, TX. "The two problems Apple needs to worry about are the expensive price tag, and the Apple-AT&T alliance. Apple brought down the price a little, but the lack of choice in service providers is still a big problem. In another surprise, consumers said web access and the ability to take digital photos were both more desirable features than playing Mp3s."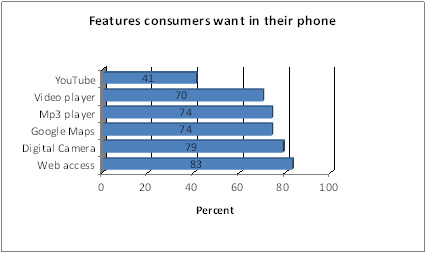 The poll also revealed that 97 percent of respondents said the iPhone functioned well as an actual phone. Ninety-six percent said they liked the display. While nearly everyone liked the iPhone, 46 percent said there were other phone options that were equivalent or even superior to the iPhone.