Batmobile Game and Bonsai Blast for iPhone
Posted December 16, 2008 at 2:41pm by iClarified · 6783 views
Glu Mobile today announced two new titles for the iPhone and iPod Touch which Bonsai Blast The Dark Knight: Batmobile Game, which is co-published with Warner Bros. Digital Distribution, and Bonsai Blast, an original Glu title, further Glu's development and publishing strategy of bringing a wide range of titles to the very best mobile platforms and devices.
"The launches of Bonsai Blast and The Dark Knight: Batmobile Game represent the variety of games we'll be bringing to the iPhone and iPod Touch in the coming year, which will include original titles and licensed games and a range of gameplay depth," said Jill Braff, senior vice president of global publishing, Glu. "Whether people want a quick fix experiencing the power of the Batmobile or 90 levels of engaging puzzle action with Bonsai Blast, Glu is bringing high-quality, addictive games for a wide range of consumers."
With the launch of The Dark Knight: Batmobile Game, Glu is also debuting Glu Snax, a category of games specifically designed for iPhone that combine polished graphics with addictive gameplay at a low price point. Glu Snax titles deliver iPhone consumers a quick, engaging and affordable game experience.
The Dark Knight: Batmobile Game
Players experience the power behind the 2.5 ton Batmobile as they drive it through a series of high-powered jump sequences to get Batman through the streets of Gotham City as quickly as possible. Easy to pick up and play and highly addictive, players continually try to beat their previous score and propel the Batmobile as high as six feet, and a distance of up to sixty feet. The Dark Knight: Batmobile Game utilizes the devices' accelerometer and includes stunning 3-D graphics, bringing the Batmobile to life on the iPhone and iPod Touch.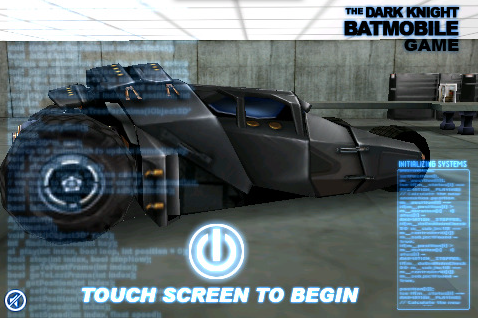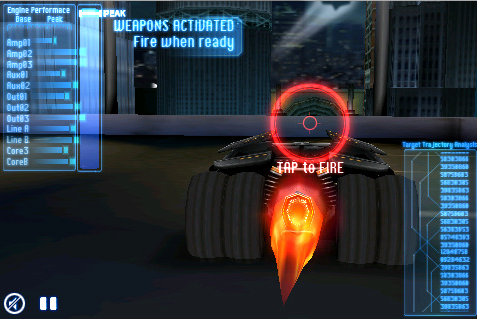 Read More
Bonsai Blast
Bonsai Blast is an addictive action-puzzle game that challenges players to shoot and match colored balls to clear more than 90 Zen levels of rich, detailed environments. Bonsai Blast advances the match-three marble popping category with unique features such as high-paced gameplay with variations via ricochets, tunneled chains and swappable shooter locations. Bonsai Blast takes full advantage of the capabilities of the iPhone and iPod Touch with its beautifully rendered environments and multiple original musical compositions running at 30+ frames per second.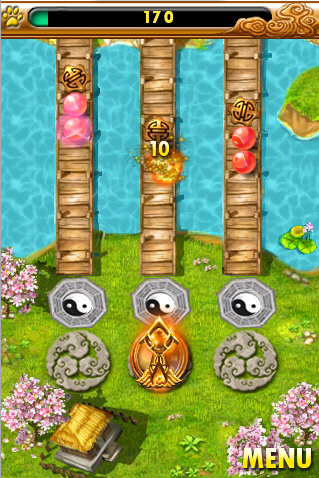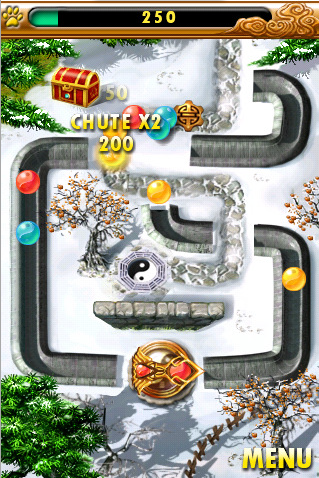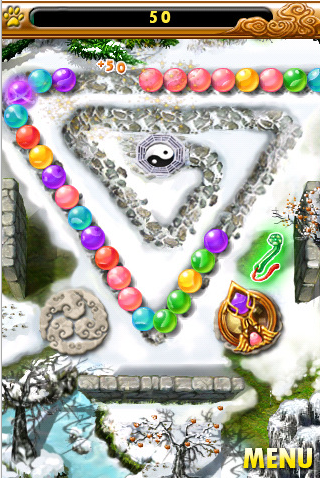 Read More