Google Now for iOS Gets Major Improvements: Notifications, Reminders, New Cards, Handsfree Voice
Posted November 5, 2013 at 4:07pm by iClarified · 26346 views
The Google Search app for iOS has been updated with major Google Now improvements including Notifications, Reminders, new Cards, and Handsfree voice.
The best of Google in one app. Search hands-free with voice commands. Just say "Ok Google" or touch the mic to begin. You'll also get answers before you ask with Google Now cards and notifications.
Features:
Google Now automatically gives you the information you need throughout your day:
• Start the day with weather, news, & traffic
• Get updates on sports, movies and events
• Set reminders for yourself at a time or place
Learn at:
www.google.com/now
Talk to Google:
• Say "Ok Google" and ask questions out loud*
• Google understands you as you speak
• Get answers with a spoken response
Everything else you love about Google:
• Fast: get to search results quicker than ever
• Beautiful: get fluid, full screen image search
• Intuitive: Swipe between web pages & results
* requires iPhone 4s or later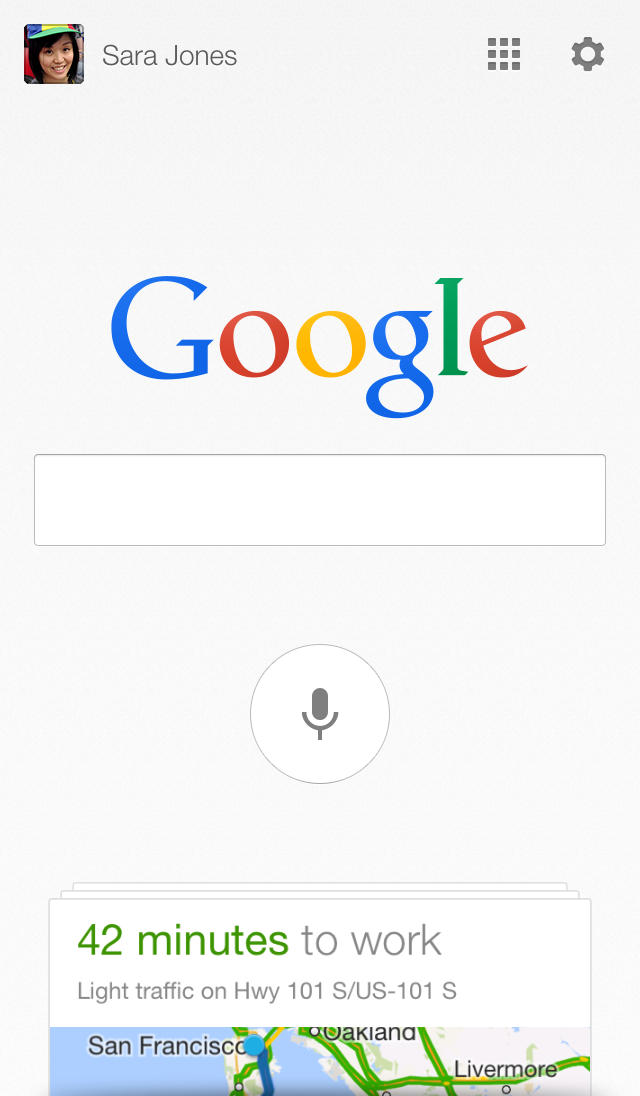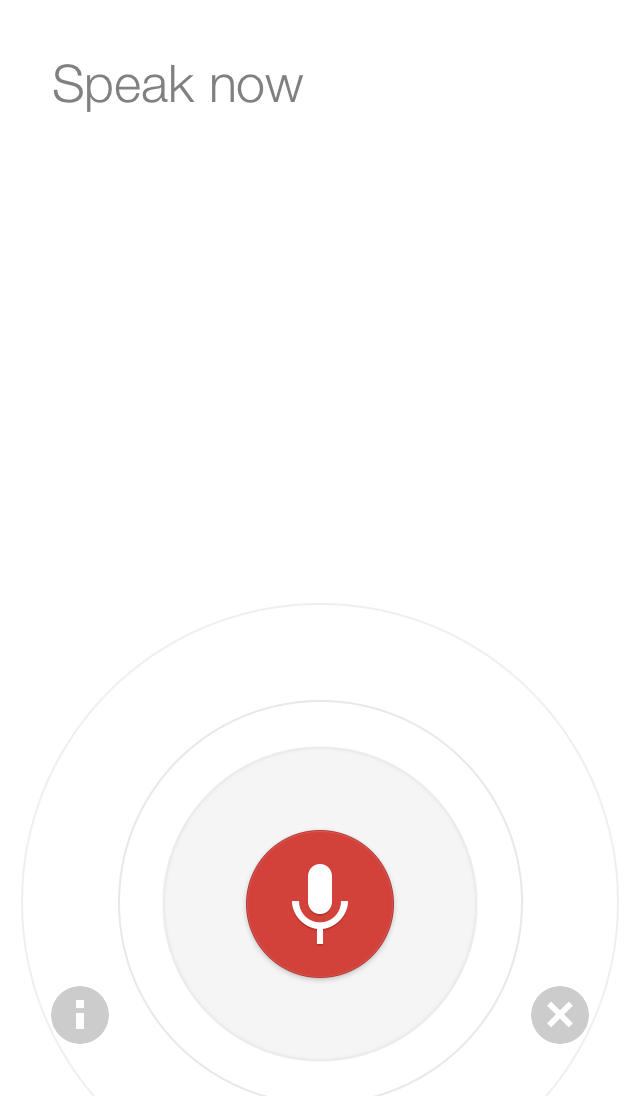 What's New In This Version:
Google Now gets even better with:
• Notifications - Get notified when it's time to go
• Reminders - Never forget to put out the trash
• New cards - See tickets, boarding passes, & more
• Handsfree voice - Just say "OK Google" to search*
* requires iPhone 4s or later
Notifications deliver info before you open the app:
• When to leave for your next appointment or event
• If your flight is running late
• How to catch the last train home
Ask Google to remember things for you. Just say
• "Remind me to buy coffee beans at Starbucks," or
• "Remind me to check out the fair this weekend"
and Google will remind you at the right time or place.
You can also ask to be reminded when your favorite:
• Musicians release a new album
• TV show has a new episode
• Actors star in a new movie
• Celebrities and politicians make headlines
Just search and press the "remind me" button.
New cards organize the info you care about:
• Tickets for movies, concerts and events
• Boarding passes for your flights
• Reservation confirmations for car rentals
• Warnings when your last train home leaves
• Lists of upcoming local events
And finally, search is better than ever with:
• A redesigned and simplified homepage
• Gestures to zoom or throw away images
• One touch sign in if you use other Google apps
• Improved voiceover accessibility
You can download Google Search from the App Store for free.
Read More