It is relatively easy to create your own iPhone wallpaper using iPhoto 08 and any image of your choice. Follow the instructions below to do just that!

Step One
Open iPhoto by clicking its icon in the dock.




Step Two
Open a new Finder window by clicking its icon in the dock. Navigate to the image you would like create a wallpaper from. Now drag this file into the iPhoto window.




Step Three
iPhoto will create a new Event for your image.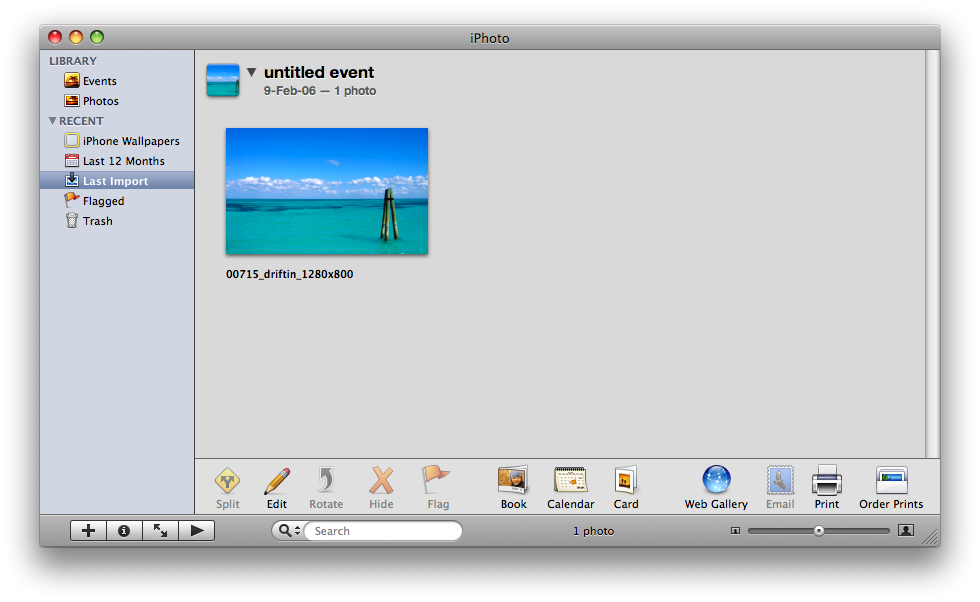 Step Four
Click the Edit button at the bottom of the window to edit the image.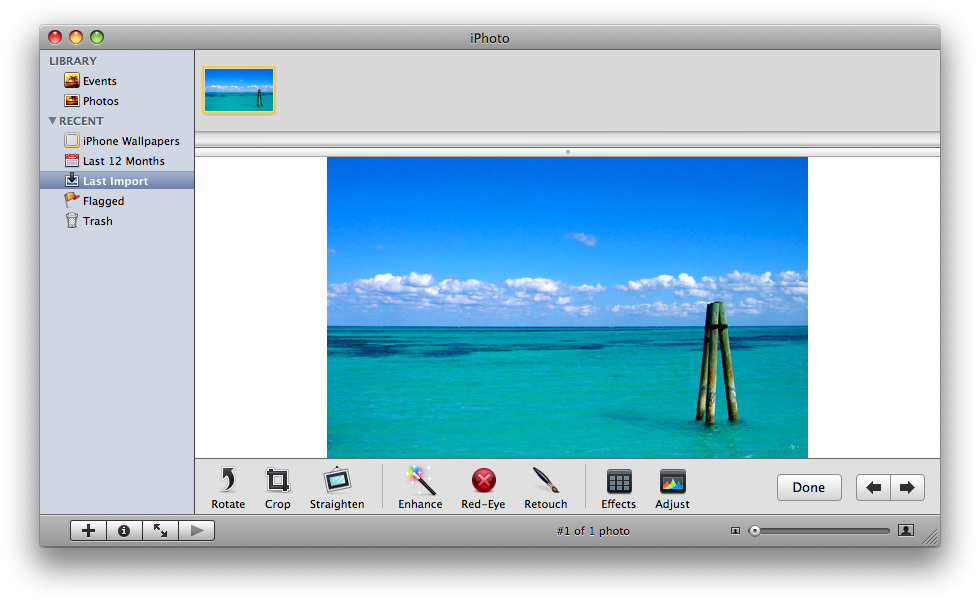 Step Five
Click the Crop button at the bottom of the window to crop the image.




Step Six
Crop marks will appear over your image. You will also notice constrain options overlaying your image.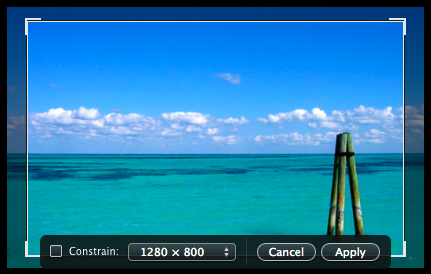 Check the box next to Constrain then from the dimensions dropdown menu select Custom....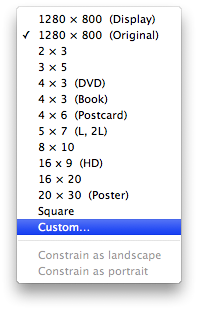 Two dimension fields will appear next to the dropdown menu. Set them to 320 and 480 respectively.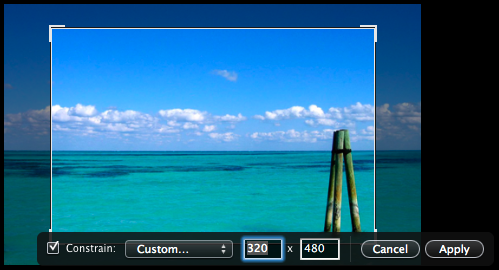 Finally if the crop marks are displayed in landscape then select Constrain as Portrait from the dimensions dropdown menu.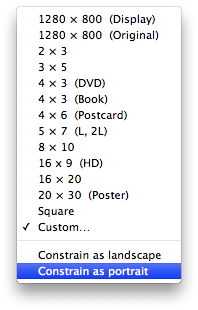 Step Seven
You can now drag the crop handles to select a portion of your image to be the new wallpaper. Whenever you are happy with your selection click the Apply button.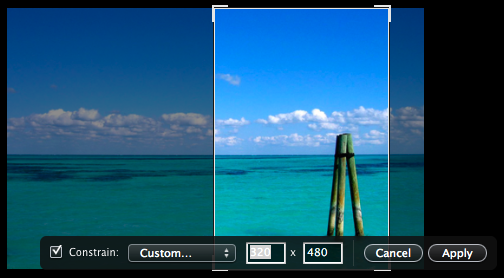 Step Eight
Click the Done button to exit from Edit mode.




Step Nine
Select Export from iPhoto's File menu.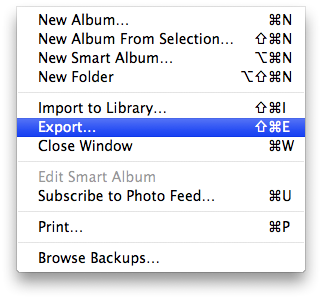 Step Ten
A popup window will appear. Make sure the Kind dropdown is set to Current then click the Export button.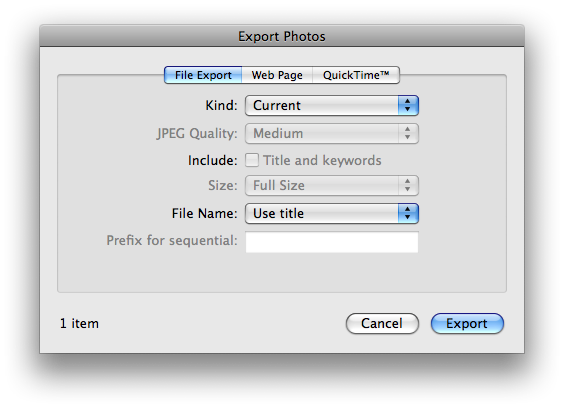 Step Eleven
A Save Dialog window will appear. Enter a name for the wallpaper in the Save As: field. Select the folder location to save the file (pick the same location iTunes syncs your iPhone's photos to) then click the Ok button.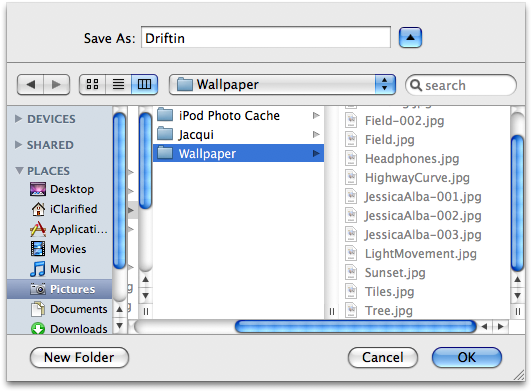 Step Twelve
You can now close iPhoto and open iTunes.




Step Thirteen
Select your iPhone from the list of devices on left. Then click to select the Photos tab.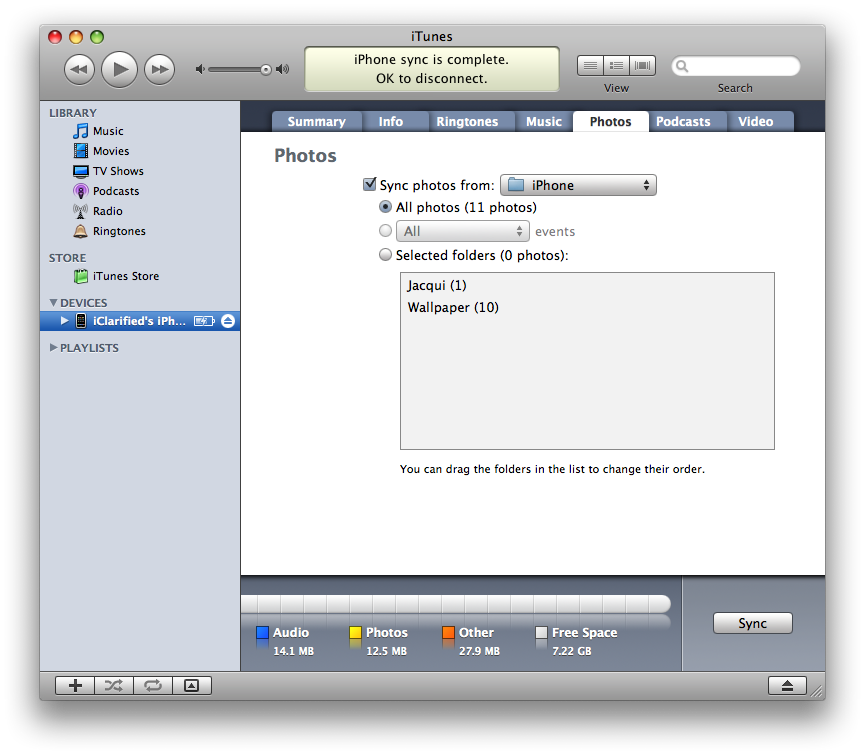 Step Fourteen
Check the box next to Sync Photos From and select the folder in which you saved your newly created wallpaper from the dropdown menu. Note: in my case I have a folder called iPhone and under it a folder called Wallpaper in which i store all my wallpapers.

Step Fifteen
Press the Sync button at the bottom right of the window to sync you new wallpaper to your iPhone.




Step Sixteen
To display your newly created wallpaper, press to select Settings from your springboard.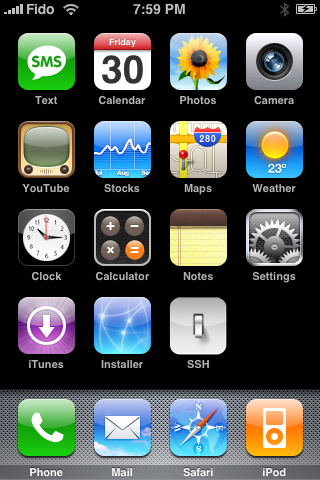 Step Seventeen
Then press to select Wallpaper from the Settings Menu.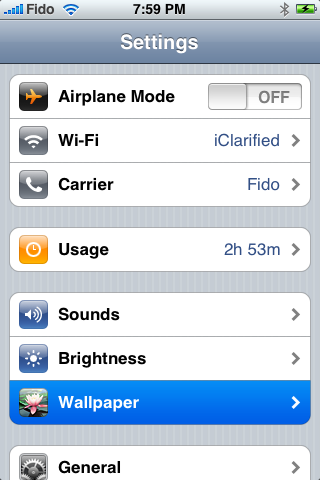 Step Eighteen
Press to select Photo Library to view all the images on your iPhone.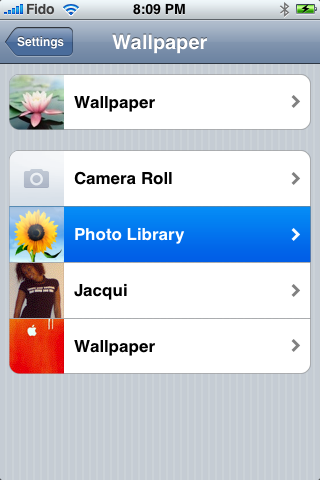 Step Nineteen
Press to select the wallpaper we just created.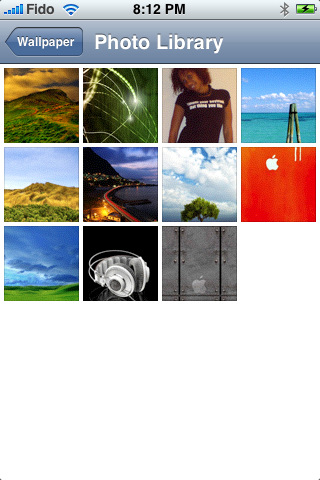 Step Twenty
You can now move and scale the wallpaper to tweak how it looks on the iPhone. Once satisfied click Set Wallpaper to set the image as your new Wallpaper!