How to access Gmail through Apple Mail
Posted October 1, 2007 at 11:49pm by iClarified · 15722 views
Your Gmail email can be easily accessed through Apple Mail. Here is how:
Step One
Log into your Gmail account. If you don't have one you can sign up here:
http://www.gmail.com
Step Two
Once signed in click on the
Settings
link in the top right hand corner.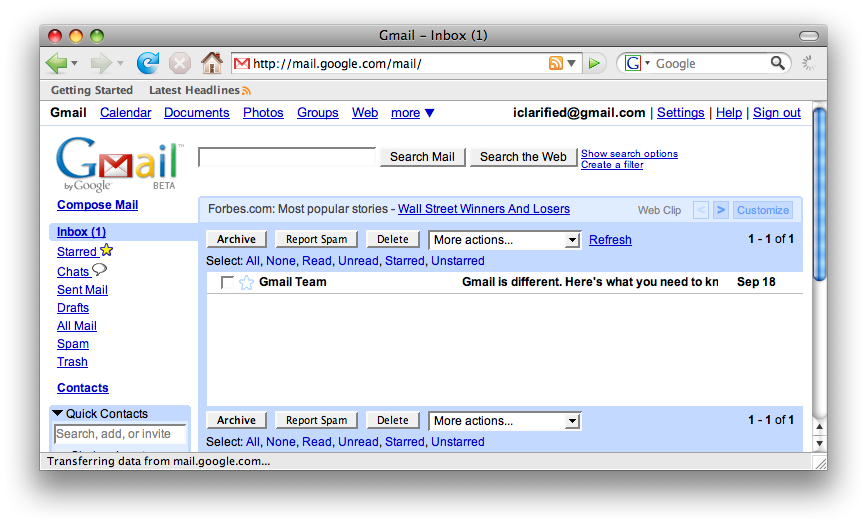 Step Three
Select the
Forwarding and Pop
tab from the settings window.
Step Four
Select the option called
Enable Pop for all mail
and click
Save Changes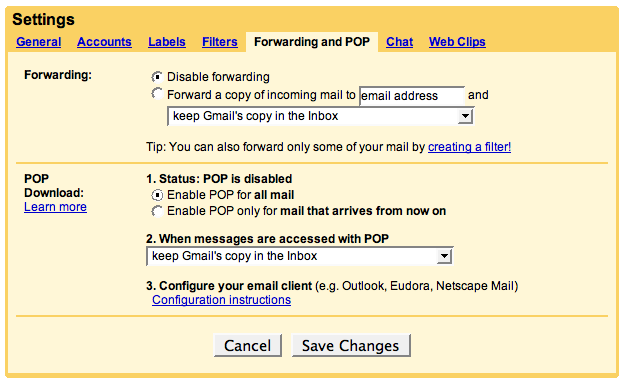 Step Five
Launch Apple Mail by clicking on its icon in the dock.
Step Six
Select
Preferences
from the Mail menu or press Command-, on the keyboard.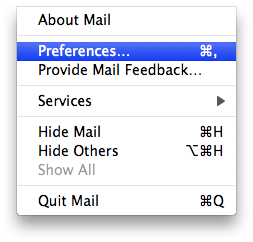 Step Seven
Go to the accounts tab and click on the + sign at the bottom left hand corner.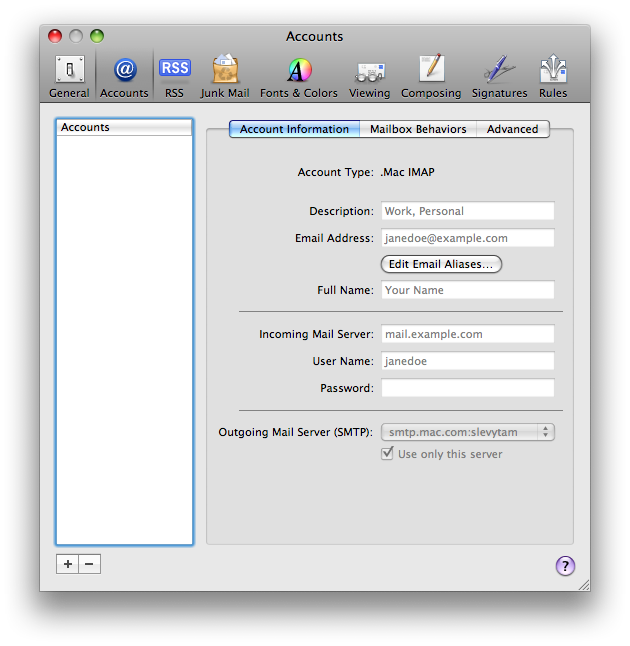 Step Eight
A popup will appear asking you to fill in your account information. Fill in the information applicable to your gmail account and then click
Create
.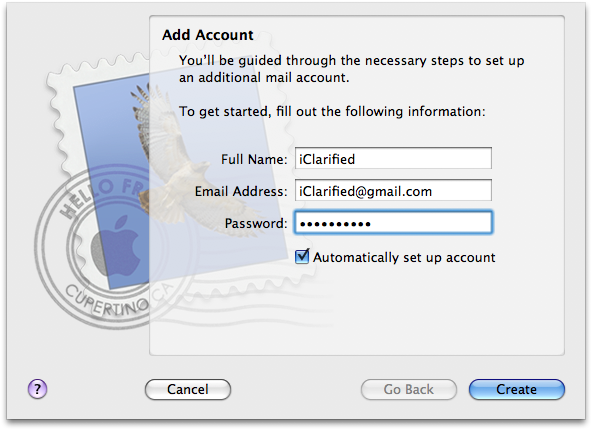 Step Nine
Apple mail will then automatically find and set the correct server information for Gmail. When setup completes you will return to the Accounts tab of Apple Mail Preferences. Your window should look like this: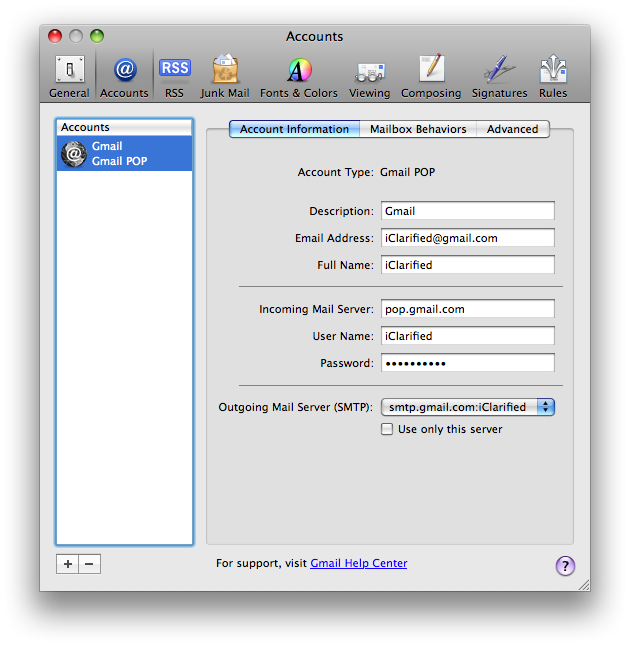 Step Ten
Close the Preferences window and return to your inbox. It should look like this!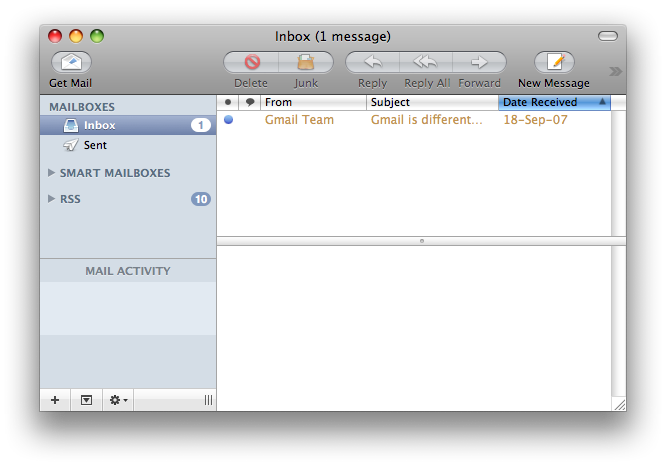 NOTE**: For those interested the manual setup for the servers is:
Username: gmail username (whats before @gmail.com)
Password: gmail password
Incoming Mail Server: pop.gmail.com
Incoming Mail Server Port: 995
Incoming Mail Server Use SSL: Yes
Incoming Mail Server Authentication: Password
Outgoing Mail Server: smtp.gmail.com
Outgoing Mail Server Port: 25
Outgoing Mail Server Use SSL: Yes
Outgoing Mail Server Authentication: Password