Polamatic, the official app of Polaroid, has been updated to let you apply ten different film types to your photos.

Capture or import a photo, then watch it develop just like a real Polaroid picture.

FILM
Ten authentic Polaroid film types to choose from. Film types include Type 600, Type 100, Type 80, SX-70, Image Spectra, 4x5 Film, 8x10 Film, Roll Film, 300 Film, and 500 Film. Each film type includes a unique set of borders and filters.

FILTERS
Choose from over 120 filters with live previews. With the wide variety of filters you'll find the one you love to give your photos the authentic Polaroid touch.

BORDERS
Over 100 authentic Polaroid classic borders. Our borders are high quality scans of new, used, and vintage Polaroid borders.

ADVANCED PHOTO EDITING
Additional control over your Polaroid picture with the following adjustments: exposure, brightness, contrast, saturation, gamma, hue, temperature, tint, shadows, highlights, and sharpness.

TEXT
Add text to your Polaroid picture; choose from over 50 handwritten fonts. Additional customization settings including size, color, opacity, drag, rotate, and more.

SHARE
Share your Polaroid picture via Facebook, Twitter, Instagram, or email. You can also save your Polaroid picture directly to your photo library, copy to your clipboard, or export to other apps.

GALLERY
The Polamatic gallery stores all of your Polaroid pictures. pictures can be viewed, shared, edited at any time, or batch export to your camera roll, Facebook, or email.

OTHER FEATURES
Batch import multiple images from your photo library. Apply a filter to your image without applying a film type or border.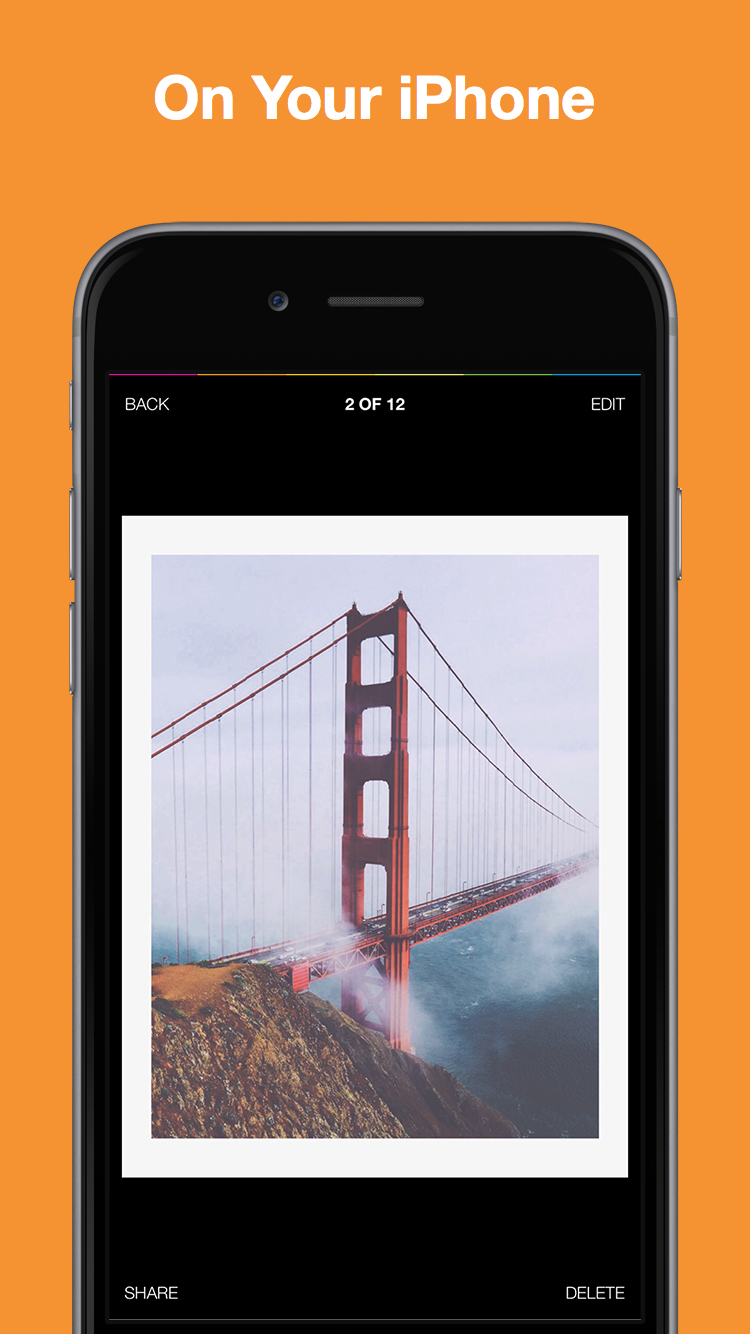 WHAT'S NEW IN THIS VERSION:
-Polaroid Film: this is our most exciting feature of this update. You are no longer bound to the classic Type 600 film. Choose from 10 different film types: Type 600, Type 100, Type 80, SX-70, Image Spectra, 4x5 Film, 8x10 Film, Roll Film, 300 Film, and 500 Film
-New film types include a unique set of borders and filters to capture the look of the film. Over 120 filters in this update.
-"No Film" option allows you to apply our Polaroid filters to your photo without adding a border
-Batch Importing: import multiple photos at once into your Polamatic library
-Over 20 new fonts
-A redesigned and improved app experience
-Faster image processing
-Oh and an awesome new icon

You can purchase Polamatic by Polaroid from the App Store for $0.99.

Read More