How to Update Mac OS X
Posted October 3, 2007 at 4:09pm by iClarified · 6945 views
Apple is constantly delivering OS updates to clients through Software Updates. These updates can fix bugs, enhance security, upgrade drivers or add new features.
Here is how to make sure your OS X is updated.
Step One
Select
Update Software...
from the Apple menu at the top left hand corner of the screen. Before you do this make sure that you are connected to the Internet.
Step Two
Apple will search for updates to your installed software and then display a list of the updates available. Select the updates you would like to install and click
Install
.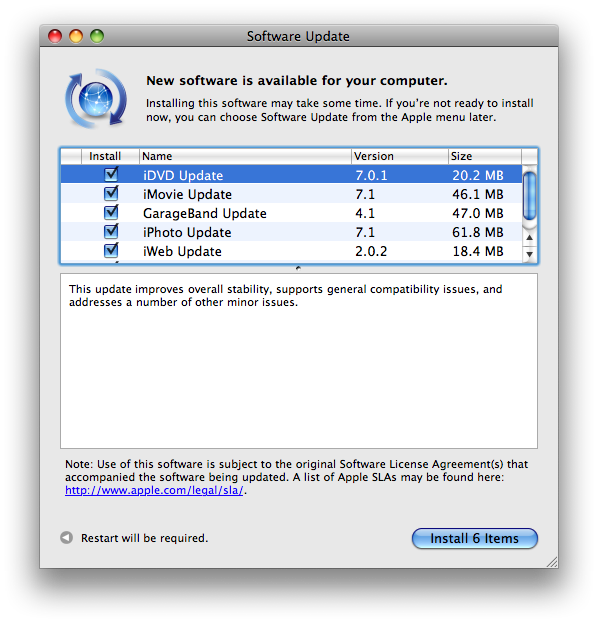 Step Three
A popup will appear asking you to enter an Administrative Name and Password. Enter this and click ok.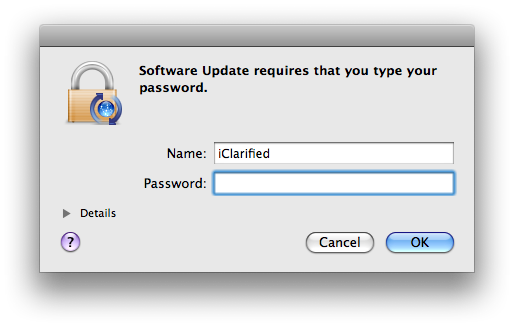 Step Four
If a license agreement appears you must accept this to continue.
Step Five
Apple will automatically begin to download the requested updates and install them.

Step Six
You may be requested to restart the computer. Click
Restart
to restart.